Smelleze® Natural Yard Smell Removal Deodorizer Granules
Product Reviews
|
4 Answered Questions
Refresh & Reclaim your outdoor living spaces
Easy to Use - Simply sprinkle yard odors away
Completely eliminate stinky urine & stool smell
Long-acting, works 24/7 & re-activates after rain
Defend against fly & bacterial health hazards
Superior to sprays & their fragrance cover-ups
All natural, chemical & toxin free ingredients
Safe for your family, pets, plants & trees
Deodorize yard & garden, gravel & concrete, dirt,
artificial grass, dog run & kennel, crawl space
Made in USA
Order Risk Free
Smelleze® Natural Yard Smell Removal Deodorizer Granules, comes with a 100% satisfaction guaranteed warranty so you can rest assured there is zero risk to you. If it fails to deodorize your outdoor space according to our description or is defective, we will refund you your money back or replace it right away.
Order Risk Free
Code
Product Name
Price
Quantity
30703
Smelleze® Natural Yard Smell Removal Deodorizer Granules: 2 lb. Bottle
Sprinkle in Yard
$15.99
All Product Reviews for
Smelleze® Natural Yard Smell Removal Deodorizer Granules
Overall Product Rating:
Rated
4.9

out of 5 stars |

31

Reviews
| | | |
| --- | --- | --- |
| 5 star: | | 30 |
| 4 star: | | 1 |
| 3 star: | | 0 |
| 2 star: | | 0 |
| 1 star: | | 0 |
Verified Buyer
Eliminated Smell of Urine from Artificial Turf Effectively
By
Harold
(Coronado) [1.22.2021]
I have artificial turf and 2 dogs. When it rains I used to smell a distinct urine odor. I bought the Smelleze® Natural Yard Smell Eliminator Deodorizer Granules and treated the area with them for a week. It does not smell as bad anymore. I did pressure wash the turf for extra measure though.
Verified Buyer
Removes Smell in Yard of Houses with Dog
By
Daniel Knowlden
(Freeport) [12.21.2020]
Pet dog rolls in back yard comes back really smelly...we decided we have to make backyard odor free to stop this smell. Treated it with Smelleze® Natural Yard Smell Removal Deodorizer Granules for a week. Yard is not smelly anymore and so is not the dog.
Verified Buyer
Got Pig Urine Stink Out of My Yard
By
Diane Elhe
(Cicero) [11.28.2020]
I applied Smelleze® Natural Yard Smell Removal Deodorizer Granules to destroy pig urine and the ammonia stink from my yard. I chose this because these granules are not harmful to dogs, cat and mini pig. Good thing that I found noodor.com because neighbors were complaining a lot about the smell before.
Verified Buyer
Great ingredients, good for planet and people
By
Katie Yag
(Hancock) [10.21.2020]
I never buy anything without knowing the ingredients first so I requested for one over email from noodor.com customer service. They did send it and I thought I should share for the benefit of other customers like me. Smelleze® is an odor eliminator made from a 100% all natural metal oxide mineral consisting essentially of elements comprised of sodium, potassium, calcium, aluminum, iron, and silicon. Smelleze® is fragrance, chemical, and toxin free plus safe for people, pets and the planet. It has a proven safety and performance track record and is especially beneficial for people with chemical sensitivity. I feel it is worth investing in.
Verified Buyer
Effective Granules for Odor Removal from Dog Run
By
Greg
(Chester) [10.13.2020]
Used the Smelleze® Natural Yard Smell Removal Deodorizer Granules as my dog run's urine odor remover. It did a decent job. I will continue using it and update here. .
Verified Buyer
Got Rid of Animal Waste Odor of Years with Smelleze
By
Monica
(Maryville) [10.2.2020]
I have 2'x2' area where previous tenant dog eliminated for years and now my cat uses area for 3 years. I dug down to remove saturated dirt, used your granules and refilled hole in layers with Smelleze® Natural Yard Smell Removal Deodorizer Granules. I have area enclosed in a little fence and topped off with 4" layer of litter to make daily cleaning easier. This is the best workable system I have had so far for smell removal.
Verified Buyer
Safest Granules Around Birds and Bees
By
Nicole
(Gardiner) [6.8.2020]
Smelleze Yard Granules are made from a 100% all natural metal oxide mineral and is totally free of toxins. I bought it because it has a proven safety and performance track record so it was safe to use around my birds and bees.
Verified Buyer
Long Lasting Outdoor Odor Eliminator
By
Erin
(New Orleans) [4.24.2020]
I really appreciate and recommend Smelleze Natural Yard Deodorizer Granules as these are safe and last long. Most outdoor smell treatments I used before always led to the odor returning. Try these granules!
Verified Buyer
Good Deodorizer for Dog Pee Smell in Backyard
By
Angie
(Laramie) [4.16.2020]
I spread Smelleze Yard Granules in our backyard on dirt, artificial grass and brick. Multiple dogs use this backyard several times a day. These combat the smell quite good and I reapply every other day. Considering the usage, I think the amount of product needed is justified.
Verified Buyer
Five Stars for Smelleze Deodorizer Granules
By
Dave
(Janesville) [3.24.2020]
In addition to a musty and humid crawl space, the outside perimeter of a corner of our house had the same odor. This included a concrete porch, where small flies float around. While the crawl space had this pre-existing condition, we put a concrete foundation last month to secure the house from earthquakes, so there is extra humidity down there. I have put Smelleze® Natural Yard Smell Eliminator Deodorizer Granules in the red zones because these can reach the tough corners of the crawl space. These did a good job in eliminating the excess moisture as well as musty smell. Would recommend, 5/5 stars.
Verified Buyer
Trust Smelleze Yard Granules 100% for Dog Waste Smell
By
Ruth
(Clinton) [3.2.2020]
I have special needs dogs and am therefore very careful with the products I use around them. I need something to keep the dog waste smell in check but don't want any chemicals or strong fragrances near them. Smelleze® Natural Yard Smell Removal Deodorizer Granules are just what I needed, 100% natural, highly effective and suitable for outdoor use. Do not have to worry about health safety of my dogs.
Verified Buyer
Dog Pee Patch (Grass) Odor Controlled
By
Vicki
(Attleboro) [12.2.2019]
We have our dogs that pee on small area of synthetic grass that smells, especially when the sun hits the grass. We were not so sure about green products as the smell was really strong but if you want long-term success patience is the key! We used the Smelleze® Natural Yard Smell Eliminator Deodorizer Granules on the grass and finally smelled the difference. Now, we use these regularly and the odor situation is so much better.
Verified Buyer
Rids Animal Smell Even from Concrete
By
James
(Burlington) [11.8.2019]
Needed yard odor control for cats and raccoons. Smelleze gave the desired results after trying many disappointing products. Thank you so much!!!
Verified Buyer
I Got Rid of Sealer Odor from My Concrete Floor
By
MARSHA H
(Boise) [10.18.2019]
We have just had a concrete floor done in our living room. The contractor put 3 coats of sealer on and the odor made everyone in the house sick. I live in FL and it is way too hot to open the windows. I also have a cat with asthma and was very worried about what this stuff was doing to him. Luckily, my sister suggested the Natural Yard & Concrete Odor Removal Granules that she had used before and it turned out to be just the right product. Chemical-free and effective odor eliminator, definitely would recommend! marsha
Verified Buyer
Suitable Deodorizer for around Kai Pond
By
Brad
(Bremerton) [9.16.2019]
The Smelleze Granules are safe and great to use around a Koi pond to eliminate odors. They are free of toxins or any other harmful chemicals and keep odors at bay. 5/5 would recommend.
Verified Buyer
Treat All Yard Odors Safely
By
Beth
(Arlington) [8.30.2019]
I used the SMELLEZE Natural Yard Deodorizer granules to treat my yard that has developed a strange urine odor. Liked it a lot, eliminated the smell and didn't harm the lawn and shrubs.
Verified Buyer
Smelleze eliminated smell without harming my lawn
By
Todd
(Bisbee) [6.11.2019]
Put topsoil down in back yard, don't know where soil came from but started giving off odor smells like cross between oily greasy moldy smell. I made the right choice of using Smelleze™ Natural Yard Smell Removal Deodorizer Granules as it helped control the smell without harming my lawn. Impressive 100% natural deodorizer, suitable for all weathers.
Verified Buyer
Removes Outdoor Smell Even with Snow
By
Jill
(Bar Harbor) [4.29.2019]
Smelleze™ Natural Yard Smell Removal Deodorizer Granules are wonderful! We used them the entire winter to keep my yard odor-free with snow still on ground. Its great that they would rejuvenate automatically even in the winter sun. Highly recommended.
Verified Buyer
Bug Smell Bugs Us No More!!
By
Jack
(Abbeville) [4.13.2019]
"What is that smell? It's these bugs! They really smell foul!" We are hearing this more and more these days. The Brown Marmorated Stink Bug (BMSB) has become firmly entrenched here in the U.S. After being accidentally introduced from Asia into Pennsylvania in the late 1990's, it has quickly spread across the country and become a major pest to both home owners and farmers alike. As the secretary of the resident's association it is my job to find deodorizers that were eco-safe, harmless to people with sensitivities and yet really effective. So, I placed a huge order for Smelleze™ Natural Yard Smell Removal Deodorizer Granules that were spread out at all the red zones. All the residents appreciate it and the smell is not noticeable now.
Verified Buyer
Smelleze Helped Me Control Dog Urine Smell
By
Tiffany
( Spartanburg) [3.22.2019]
I have a raised bed in our yard with grass designed for the dog to use as a toilet. Needed something to use on the grass without deterring the dog from using the area and stopping the grass growing. Smelleze™ Natural Yard Smell Removal Deodorizer Granules proved to be the right choice. They are completely odorless so did not deter my dog and being 100% natural were safe for the grass. I would recommend this product for all dog owners.
Verified Buyer
Grass/Outdoor Smell Treatment Solution
By
Kelly
(Longmont) [1.28.2019]
Miserable neighbors let smelly grass pile near property line. Smelleze™ Natural Yard Smell Removal Deodorizer Granules were used. Cleared the smell quickly. Great product for removing odor from grass and larger outdoor areas. Thank you.
Verified Buyer
Really Impressive Product for Yard Odors
By
Taylor R
( Huntsville) [11.6.2018]
I had terrible cat urine and poop outdoor smell. It worsened with rain no matter how much I cleaned. After I started using Smelleze® yard granules, the odors dissipated completely within a week. I also love how the granules are automatically rejuvenated by the sun after being exposed to rain and start working again.
Verified Buyer
Great For Urine Odor Outside
By
Dorothy I
( Destin) [11.5.2018]
I live in a mobile home in Florida. I had a foul odor coming from a patch of dirt that runs alongside the trailer. I think cats used that area for a bathroom for a long time and stunk up the whole area. I just scattered some Smelleze® yard deodorizer granules in the problem area and refreshed every 3-4 days for 2 weeks and that completed eliminated the urine stench. The best part is that the cats have not come back to use the same area again because the I think the granules eliminated the markings as well. My yard is smell-free now!
Verified Buyer
No More Yard Odor From My Dog
By
Ashley M
( Salem) [9.25.2018]
My dog does everything in the yard and it stinks. He's a 1 yr old its pit bull. I needed to know what to get to eliminate odors in the yard. IMTEK recommended SMELLEZE Natural Outdoor Yard Smell Deodorizer Granules. I sprinkled it in the smelly spots where my dog goes and it took care of the problem.
Verified Buyer
Two dogs in yard-can't live without this
I have started using this in my yard where my 2 dogs go several times a day because I am unable to walk them due to health reasons. This is so easy to use, never a mess, don't have to drag out the hose, and safe for my dogs. It works instantly. I will use this as long as they make it, because I will always have a dog.
Verified Buyer
Got Rid of Cat Urine Smell
By
Grant
(Whiteville) [7.17.2016]
I live in a mobile home in Florida. I had a foul odor coming from a patch of dirt that runs alongside the trail. I think cats used that area for a bathroom for a long time and stunk up the whole area. I just scattered some Smelleze® yard deodorizer granules in the problem area every 3-4 days for 2 weeks and that completed eliminated the urine stench. The best part is that the cats have not come back to use the same area again because the granules eliminated the scent markings as well. My yard is smell-free now!
Verified Buyer
Yard Doesn't Stink Anymore!
By
Caroline M.
(Ridgewood) [6.28.2016]
I have two cats and a dog. They love spending time together and have the odd behaviour of urinating on the same spot. Once they took to taking turns to go on the concrete, the smell got unbearable. I tried getting the pee smell out using dish washing soap and other products and but was unsuccessful. Then I got hold of this Smelleze product that's specially made for getting rid of smelly urine in yards and concrete. I must say it blew my mind when I used it for the first time. The odor was gone. Now I use it regularly to prevent it and I never have to complain of the smell again.
Verified Buyer
Thank you very much
By
Chunyang
(WA) [12.13.2015]
Thank you very much, I really trust your service and your green smell removal products. They have done a fantastic job for me in eliminating my yard smell problem and I could not have asked for more !
Verified Buyer
IT...WORKS!
By
Maria D'Marco
(Raytown) [9.25.2015]
I have one older dog and noticed recently that his fenced yard had an ammonia odor. My vet told me his urine could become more concentrated due to him being older (14 yrs) and that it would also have a higher potential to be bacteria-laden. I searched online for products, found Smelleze Yard Deodorizer and liked the incredibly high commitment to pet and people safety - all natural, no toxins, no VOC. I tried the granules, sprinkling them over his yard area and putting a little extra on the places with the strongest odors. Within an hour, the odor was dramatically reduced. Within 24 hours, the gross flies that had started to accumulate disappeared! And my dog started peeing in new places, too! I've only used it 4 times in the past month - to freshen the area - it works that well. :) This is a fabulous, affordable product - and I'm so relieved that it's also so safe to use.
Verified Buyer
Crawl Space Musty Smell Eradicated for Good
By
Ray I.
(Roswell) [8.23.2015]
We have a crawl space that had a pungent musty smell coming through the vents constantly. It was terrible and affected our outdoor activities. We scattered Smelleze® Yard & Crawl Space Smell Deodorizer Granules in the crawl space and those musty smells disappeared after a few days. Now we can grill outside and entertain friends without being embarrassed about the stench in our backyard.Thanks Smelleze®
Verified Buyer
Our Yard Does Not Stink of Dog Poop & Pee Anymore!
By
Flint C.
(Fresno) [8.10.2015]
We have three large dogs and their stool can definitely pile up. As much as we try to keep up with cleaning their mess, the yard still inevitably gets stinky sooner or later. We had to find a solution but wanted something that was user friendly, eco friendly, pet friendly, and yard friendly. We found that an overwhelming number of users recommended Smelleze® Eco Yard & Concrete Odor Removal Deodorizer Granules so we decided to give it a go. We just had to scatter these granules around the yard and the disgusting odor was completely gone the next day and stayed that way for a while. We found that all we have to do is apply the product lightly every 2-4 weeks depending on the heat to enjoy an odor-free yard year round. What a great investment. When it comes to outdoor yard dog pee and poop smell, I think Smelleze® has what it takes to combat this problem effectively.
30760
Smelleze® Natural Yard Smell Removal Deodorizer Granules: 25 lb. Bag
Sprinkle in Yard
30704
Smelleze® Natural Yard Smell Removal Deodorizer Granules: 50 lb. Bag
Sprinkle in Yard
Volume Discount (Buy 6 Get 10% / Buy 12 Get 15%)
More Info
Summary
Description
Directions
Eco Benefits
Videos
Q & A
Product Reviews
Refresh & Reclaim Your Yard - Eliminate Stinky Yard Smells Now!
Has something foul invaded the outdoor spaces around and under your home? Perhaps you noticed it mowing your lawn, maybe while working in your garden, or possibly when preparing for last weekend's barbeque. The smell is inescapable and you want to get rid of it - quick!
A number of odor culprits may be responsible for this attack on your nose, but the most common are our four-legged, furry family members and the waste they leave in your yard. A fenced yard can quickly become a urine- and feces-saturated odor factory when pets go repeatedly to relieve themselves in a limited space. The potential for serious odors and health hazards due to your pet's waste may not be apparent - until unpleasant outdoor odors signal a problem and affects your quality of life.
Smelleze® Granules - the Naturally Perfect Yard Smell Solution
To combat unwelcome outdoor stench, you need a natural odor-absorption product, such as Smelleze® Natural Yard Smell Removal Deodorizer Granules, where the source of the odor is neutralized and unpleasant yard smells are completely eradicated. Smelleze® is a highly effective odor-elimination weapon formulated by experts to target and removes your yard smells quickly.
Simply Sprinkle Smells Away!
Smelleze® is extremely easy and safe to use. To apply, simply open the handy sprinkle/pour top on the container and scatter the granules in your yard paying special attention to the 'hot odor zones' that are frequented by your pets. It is specially formulated to attract the smelly urine and stool odor-causing molecules on contact, absorbing them into billions of tiny pores, and destroying the vile smells that invade your yard. As an added benefit, Smelleze® will reduce fly infestation, prevent bacterial growth, and act as a time-release nitrogen fertilizer to beautify your yard.
Smelleze® Granules Out Perform Sprays
Smelleze® Natural Yard Smell Remover Deodorizer Granules beat out sprays in eradicating yard smells:
Smelleze® Granules odor-removing powers continue to work day and night!
   Vs. Sprays, which lose effectiveness after the product dries.
Smelleze® Granules don't dissolve, they are naturally rejuvenated by rain or water followed by sunshine, and continue performing their outdoor smell-absorbing work!
   Vs. Sprays, which are diluted and washed away in rain or water.
Smelleze® Granules remove yard smells at their source using ingredients that are all-natural and fragrance, bacteria, and chemical free -- without adding pollutants!
   Vs. Sprays, which simply mask odors, while also containing scary living bacteria and emitting air-borne pollutants.
Smelleze® Eco-Benefits
Highly effective, eco-friendly, and easy to apply, Smelleze® granules provide a yard smell elimination solution that allows you to control outdoor pet waste odor problems completely, quickly, and safely.
100% safe for people, plants, trees, and the planet, Smelleze® granules are non-toxic, chemical-free, recyclable, all natural, odorless, non-flammable, and non-caustic. They are the perfect yard deodorizing solution for anyone suffering from allergies or chemical sensitivities.
Conquer your smelly yard now with Smelleze® Natural Yard Smell Removal Deodorizer Granules and get back to enjoying the great outdoors. Your family, friends, and pets will also thank you!
How to Rid Your Yard of Urine, Fecal & Other Foul Outdoor Smells
Reclaiming your yard from offensive odors is a simple task when your tool of choice is Smelleze® Natural Yard Smell Removal Deodorizer Granules, the most pro-active force available to eradicate the smells that are keeping you and your family from enjoying your yard. Easy to apply, highly effective, all natural, non-toxic, and completely safe for use around people, pets, plants, and trees, Smelleze® granules target the source of the stench and destroys it quickly.
1. What Smells Does Smelleze® Eliminate?
Smelleze® Natural Yard Smell Removal Granules neutralize and eliminate tough yard odors, such as ammonia, that are generated from:
Pet Urine & Feces
Scooping feces or hosing down areas where your pet urinates can't combat all the outdoor odors thataccumulate as their 'favorite' spots become saturated with urine & feces particles. These areas can develop into smelly 'hot odor zones' that are the perfect breeding environment for flies and bacteria.
Pesticides & Insecticides
Many pesticides and insecticides do a great job of controlling insects in yards and gardens around your home, but often leave a strong - and lasting - chemical smell. This can make spending time in your yard or garden unpleasant, especially for those who are sensitive to chemical emissions.
Mold & Mildew
Any area of your yard or the hardscape spaces around your home can develop mold or mildew. Whether the cause is a leaky faucet, excessive condensation, or even an area that stays in the shade the resulting mold or mildew can create not only an unpleasant musty odor, but can aggravate allergies as well.
Algae
Standing water is an open invitation to algae - and mosquitoes. Whether in puddles or ponds, this green scum grows by consuming the nutrients of decaying plants and insects, and animal waste. Left to its own, it will eventually smell exactly like a forgotten head of lettuce in your crisper.
Compost
The decaying plant material in your compost heap makes for marvelous, nitrogen-rich fertilizer resulting in beautiful gardens. Unfortunately, decay is vital to creating truly great compost, and as anyone with a pitchfork and ripe compost will tell you: decay stinks.
2. Where Can You Use Smelleze® Granules?
Smelleze® Natural Yard Smell Removal Granules are safe for use on a wide range of surfaces:
Lawns, flower and vegetable gardens, under shrubs & ornamental grasses
Cement & asphalt hardscapes: patio, driveway, sidewalk
Gravel drives, pathways, and garden sitting areas
Artificial turf & grass
Decks - wood or composite
Kennels & dog runs
Dirt - compacted, muddy, or tilled
Outdoor carpeting
Take Smelleze® indoors to use in litter boxes or to absorb pet 'accidents'
Formulated as an all-natural, chemical free outdoor smell remover, Smelleze® will not harm plants, trees, pets or people.
3. How to Apply Smelleze® Granules
Treating your yard smell problems is a snap with Smelleze® granules and enables you to take back your outdoor living spaces and enjoy them. Simply open the handy sprinkle/pour top on the container of granules and shake them onto the surfaces you wish to treat. For larger areas, you can use your fertilizer spreader on the lowest application rate setting and apply a little extra manually to 'hot odor zones' with more intense smell.
Initial Application
First, remove any solid waste in your yard and dispose of it. A helpful tip in doing this: sprinkle some Smelleze® granules in the poop disposal bag to control odors and bacterial threats.
Next, open the handy sprinkle/pour top on the Smelleze® container and scatter the granules generously in your yard where odors occur. Apply heavier amounts to areas your pets frequently use. The granules are easy to see, so you should have no problem in knowing how densely they are being applied. For larger areas, you can use a fertilizer spreader set on the lowest application rate setting.
This first treatment should produce noticeable results within a day or so, depending on your initial level of yard smell. You may need to treat your yard every 2-3 days, until the outdoor odors are eliminated. This might only be necessary if you are treating excessive odors caused by saturated areas of your yard, where pet waste has accumulated over time and left untreated.
Maintenance Application
Following your initial application, you can maintain fresh, odor-free outdoor spaces with lighter bi-weekly applications of Smelleze® or as odors become noticeable. Be sure to treat your pet's favorite scent-marking spots with a heavier amount of granules to stop the accumulation of higher odor levels from urine saturation.
Pet waste creates yard smells on a daily basis, but maintenance applications of Smelleze® Natural Smell Removal Granules breaks the saturation pattern. Your dog's olfactory abilities rival yours by parts per trillion, but Smelleze® maintenance applications continually neutralize the organic cause of the outdoor smell, naturally reducing the 'marking' scent for your pet and discouraging them from re-using the same area again and again.
4. How Does Smelleze® Work?
Smelleze® is made up of billions of yard smell absorbing molecular pores making it one of the most porous outdoor deodorizers known with a surface area rivaling several football fields. This gives it the ability to continually attract, absorb, and eliminate enormous amounts of urine and fecal odors relative to its size.
5. How Long is Smelleze® Effective for After Application?
Smelleze® granules are made of all-natural absorbent ingredients formulated to begin working the instant they are exposed to any outdoor smell-producing surface and continue working until each granule is fully saturated or completely covered with dirt and inaccessible to new urine or fecal smells.
Designed to rejuvenate following a good rain, Smelleze® granules will dry out in sunlight and continue to absorb odors from pet waste such as ammonia. This extended-effectiveness capacity ensures that Smelleze® granules are extremely effective and long acting.
6. Is Smelleze® Safe for Pets, People and Plants?
Absolutely! Smelleze® is a 100% natural product containing no chemicals or toxins, making it completely safe to use around pets, people, trees, and plants. Your pet can come into contact or even ingest Smelleze® granules without harm.
As an added benefit, Smelleze® granules offer natural nutritional value to your plants through a slow release of nitrogen-rich, absorbed ammonia and water into the soil. It can also reduce health hazards by reducing fly infestation and bacterial growth.
7. TIPS
Treat your dog's favorite scent marking spots with extra Smelleze® granules to prevent the build-up of super high levels of smell due to heavy urine saturation. As the granules work, your pet will find his favorite spots less attractive.
Give your yard a break by taking your dog on regular walks. This provides the opportunity for them to explore, smell new things, and leave their 'mark' outside your yard.
Unusually strong-smelling urine should be considered a symptom of a potential health related issue and good reason to have your dog checked by your veterinarian.
Be a faithful 'poop-scooper' and remover. Dog feces, even small particles, are highly attractive breeding grounds to flies, which can assume swarm capacities if feces are left untreated. Applying Smelleze® on scooped spots will neutralize any remnants.
Sprinkle Smelleze® in your poop-containing bags and/or trash can to keep the stench down between garbage pick-ups.
Verified Customer Reviews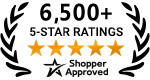 Products Related To The One You Are Viewing
* Required Fields
Ask Dr. No Odor a Question
Enter Your Name:

*

Enter Your E-mail:

*

Enter Your Question:

*

Enter Text

*



Past Question and Answers
Received:
CAROL: My yard is approx. 100' x 40'. How much yard smell remover would I need for each application? Thanks
ANSWER: You just need to sprinkle in your yard like a fertilizer paying special attention to the 'odor hot spots' where your pets frequent. You generally need a little more to get started because of the odor build up you probably have and then much less to maintain. I would recommend getting 2-3 bottles to get started. We also have a super deal on 50 lb. bags if you want to get stocked up for the entire season! It's about 1/3 of the price!
Received:
MIKE DONNER: We have a dog run on the north side of the house that's about 200 sq. ft. with AstroTurf that's sitting on a bed of gravel. It's incredibly easy to keep clean but in the summer we get some pretty strong odors which I assume are coming from the urine, since I clean the feces every day or two. I have used baking soda & vinegar in the past, works pretty well, but does not last very long. Following are my questions:
1) Since your product is granular & from what I have been reading, it does not dissolve, will the dogs track this back into the house? ANSWER: No since it's in granular form rather than powder like baking soda, they should not track them. 2) Based on the above size of the dog run, how much product will I need per application? ANSWER: You can start off with about 2 or 3 bottles. We also sell the product in 50 lb. bags at about 1/3 of the price. The product has an extra-long shelf life and can be stored for many years. 3) How often will I need to reapply? ANSWER: After you get rid of the odor the first time, you can either just sprinkle lightly weekly to keep the odors away or just when the smell is reappearing. 4) We live just outside Chicago, once winter arrives, do I continue using it? ANSWER: Odors are dramatically less in the winter so yo can just apply whenever it becomes a problem. 5) Will this help with the fly's? ANSWER: Yes it will. 6) By the way, we have (2) German Shepard's. ANSWER: It's safe to use around German Shepards and they will just ignore it for the most part.
Received:
SHARE: I have a crawl space in my basement that is about 4 ft tall. I can get in it and store things in it. It has plastic covering the dirt. There is an odor that I don't like. I don't know if it is just the dirt smell. I would like to get rid of the smell. I see you have odor bags. I could hand them inside the crawl space. Is it ok to hang more than one. There was a radon test done on the home and it checked out ok. Any help you can give me would be appreciated. Thank you, Share
ANSWER: Yes you can certainly use one or more SMELLEZE Reusable Chemical Deodorizer Bags in your crawl space to absorb and eliminate airborne odor in your crawl space. Use 1 bag/150 square feet. In addition, you can sprinkle SMELLEZE Natural Yard Deodorizer Granules on the ground to provide an additional barrier to stop odors from the soil.
Received:
NICOLE: Which type of Smelleze is suitable for both concrete and grease smell? Do you have any material safety data sheet to show that it is safe for use? What does Smelleze actually contain? Is it charcoal? Do you ship to Singapore and what is the rate? Thanks ANSWER: You can use SMELLEZE Yard & Concrete Deodorizer granules to get rid of grease smell on concrete. Just sprinkle on to absorb the odors. Its' made from a natural metal oxide and works better than charcoal. The MSDS will show that is does not contain any hazardous materials and is safe to use. We do ship Singapore so it's quick and easy to order.