Odoreze® Natural Yard & Concrete Odor Removal Spray Concentrate
Product Reviews
|
4 Answered Questions
Simply squirt on any area with outdoor smell
Removes yard & concrete odors without chemicals
Effectively eliminates pet urine & stool stench
Made from pure natural plant based ingredients
Keeps yard fresh using nature's own processes
Not harmful to people, pets or the planet
Biodegradable, non-toxic & ecologically friendly
Safe for use on grass, plants, shrubs, patios,
patio furniture, kennels, fences & concrete
Order Risk Free
When you order the Odoreze® Natural Yard & Concrete Odor Control Spray, you do so without any risk since it includes a 100% satisfaction guaranteed warranty. If it fails to deodorize according to our description or is defective, we will remedy the problem right away.
Order Risk Free
Code
Product Name
Price
Quantity
15007
Odoreze® Natural Yard & Concrete Odor Control Spray: 16 oz. Concentrate
Treats 2,000 Sq. Yards
$28.99
All Product Reviews for
Odoreze® Natural Yard & Concrete Odor Removal Spray Concentrate
Overall Product Rating:
Rated
4.9

out of 5 stars |

19

Reviews
| | | |
| --- | --- | --- |
| 5 star: | | 18 |
| 4 star: | | 1 |
| 3 star: | | 0 |
| 2 star: | | 0 |
| 1 star: | | 0 |
Verified Buyer
Helps Control Bunny Pee and Poop Odor
By
Leonard A. Farber
(Gettysburg) [12.17.2020]
We have bunnies and they poop and pee all the time in our artificial grass. After trying and failing with many classic deodorizers and cleaning products, we decided to try Odoreze® Natural Yard & Concrete Odor Removal Spray Concentrate which is much more effective in eliminating this stink. We mix it with water because it is a concentrate and keep in a spray bottle for easy application. Really helps in controlling the pee odor.
Verified Buyer
Dog Odor from Grass Eliminated
By
William
(Oraibi) [7.3.2020]
I have dogs and the grass smelled bad. I bought Odoreze® Natural Yard & Concrete Odor Removal Spray Concentrate to combat some of the smell and I was pleasantly surprised with the result. It does control the smell for a long time, I am now planning to invest in some of your Smelleze® Natural Yard Smell Removal Deodorizer Granules as I have heard these last even longer.
Verified Buyer
Odoreze Helps Me Clean and Deodorize New Puppy's Mess Inside
By
Patty
(Englewood) [4.20.2020]
Really appreciate the Odoreze Concentrate as it has made life with new puppy so much. I use the diluted solution to clean up puppy accidents inside. It is natural and safe for the puppy and that is all I care about. I sometimes mix it with detergent to wash and deodorize in one step. I also refrigerate to preserve it with longer and use as many times as needed in the day.
Verified Buyer
Removed Fishy Odor from Thrift Store Shirt odor
By
Thomas
(Globe) [3.26.2020]
I bought a shirt at a thrift store and it had a kind of fishy odor. I soaked it in baking soda, vinegar, and had it air in sunlight for weeks at a time. The smell seemed unaffected by any of these remedies. Odoreze® Natural Clothing Smell Removal Additive Concentrate finally salvaged the shirt for me. Soaked in odoreze and washed with the rest of the laundry. Smell was gone!
Verified Buyer
Got Rid of Dog Urine Odor from Concrete and Tile Floors
By
Rita Z
(Burns) [10.25.2019]
I have concrete floors and Traffic Master vinyl tile floors that sustained heavy dog urine accidents. To eliminate the smell, I used Odoreze Floor Odor Removal Deodorizer & Cleaner Concentrate mixed with water and am happy with the result. A little amount goes a long way and it is totally worth the cost.
Verified Buyer
Rat Urine Smell Removed Permanently
By
SYLVIA Q
(Jacksonville) [10.23.2019]
Had rat urine and poop smell in garage. We live in wooded area. We cleaned and closed all entry for rats to stay out. We used Odoreze™ Natural Yard & Concrete Odor Removal Spray Concentrate for the garage that is concrete with wood rafters. We are pleased with the results, the smell is gone and there is a 'clean' feeling in the area.
Verified Buyer
Excellent Deodorizer for Odor Control in Lawn
By
George
(Athol) [9.25.2019]
I was looking for a chemical odor neutralizer / masker, for 2,4-D phenoxy Herbicide. Bought Odoreze yard odor concentrate and added to tank, mixed with water for weed control in lawns. Excellent product and totally safe. 5/5 Stars! Would recommend.
Verified Buyer
I Treated Dog Pee Smell in My Yard
By
cecilia
(East Providence) [9.11.2019]
I have one large and one small dog. They prefer to urinate in an area on gravel closest to the house. It often smelled very bad. I love my dogs but I hate that smell. I started using the Odoreze Spray and the smell was significantly reduced after a few uses. It is a good, cost effective product that works well outdoors. Going to continue using it.
Verified Buyer
Dog Urine Smell in Yard Eliminated
By
Heather
(Athens) [8.8.2019]
I used your Odoreze spray on my lawn to eliminate dog urine odor. It really helped me a lot in controlling the smell. I also like it a lot because it did not affect my dog and is totally safe for me too.
Verified Buyer
Cat Markings Smell Reduced with Odoreze Yard Spray
By
Paula
(Bordentown) [8.6.2019]
My 5 year old boy kitty marked the entire house. Drapes and hardwood floors. I had tried every cat pee remover known to man. The problem continued because this alpha male cat continues to pee at any spot he had peed before. I had almost given up when I discovered Odoreze™ Natural Yard & Concrete Odor Removal Spray Concentrate that I made a solution of and sprayed on drapes, carpet, furniture, wherever his old spots were. It was a life saver because after two weeks of patience and repetitions the accidents reduced considerably and now it is hardly ever happens.
Verified Buyer
I Rid Dog Urine Smell from Artificial Turf
By
Adrian
(Amherst) [6.19.2019]
I used the Odoreze™ Natural Yard & Concrete Odor Removal Spray Concentrate on fake grass (turf) to rid dog urine smell. It is an effective deodorizer safe for the dog and very cost effective since the concentaate makes 64 gallons just for $29. As soon as the smell was gone I was able to minimize further accidents.
Verified Buyer
Odoreze Removed Smell Seeped into Concrete
By
Honaunau
(Honolulu) [6.13.2019]
Previous occupant lost power. The freezer leaked out Rotten meat juices onto concrete for 30+ days. They then soaked it with chlorine and then painted the concrete. A foul stench was still present when we got it. I saw the ad for Odoreze™ Natural Yard & Concrete Odor Removal Spray Concentrate and decided to give it a go. Right decision, because the smell vanished after few treatments over couple weeks.
Verified Buyer
Got Rid of Dog Pee Smell from Stone Deck
By
Mitch
(Bay Saint Louis) [3.16.2019]
Our dog pees regularly in our courtyard which is a slate deck (16 X 16 slate squares). The deck is sloped so that water, etc. runs into a drain. Smelly courtyard! I tried simple green yard deodorizer, vinegar and others. The smell constantly returned. Finally, the problem was solved by Odoreze™ Natural Yard & Concrete Odor Removal Spray Concentrate that I mixed with water to spray the floor clean. Repeated use has resulted in the smell completely gone. Also much more cost effective that other products. Really impressed!
Verified Buyer
WE REMOVED FISH AND MEAT SMELL FROM CONCRETE FLOOR
By
Susan
(Abington) [2.19.2019]
We have an upright freezer in our storage room off our carport. The freezer was loaded with meat and fish. The freezer stopped working and the meat and fish sat there for several days. The floor of the storage room is unsealed concrete. We got all freezer contents removed but when we went to move the freezer several days later there was a drip pan full of water that spilled all over the concrete floor. The odor was terrible and we could not seem to get the smell out of the concrete floor. However, after much suffering we finally got Odoreze™ Natural Yard & Concrete Odor Removal Spray Concentrate that solved the problem quicker than we thought. It is really effective and does the job as promised along with being cost effective and easy to use too!
Verified Buyer
Odoreze Rescued us from Stench!
By
Barb D
(Lithonia) [11.14.2018]
A freezer of long rotted food was dumped on the concrete of the basement of my house and it reaked. We left the windows open, sprinkled lime, sprayed bleach and even tried soda. Nothing worked! Then, we fortunately used Odoreze™ Natural Yard & Concrete Odor Removal Spray Concentrate which completely removed the odor after a few sprays. I ordered the product from their website and the shipping was quick too. Really impressed, thanks, 5 stars!
Verified Buyer
Did Wonders For My Eatable Gardens
By
Stan P
(Anderson) [9.28.2018]
I needed something that can be used around eatable gardens - something safe and natural. ODOREZE is eco-friendly and sooooo safe for my garden and it works great. No chemicals that can affect eatables, works round the clock so I will suggest this product to others.
Verified Buyer
Massive Improvement In Conservatory Odor!
By
Andrea L
(Nashville) [9.27.2018]
We had an odor in our conservatory which repeats daily. We removed all plant life for a two week period but no change. We have had all drains cleared. Our neighbor suggested odoreze spray as it is bio-friendly and does not have any artificial scents. We noticed massive improvement.
Verified Buyer
I was Getting Desperate! But Found the Right Product!
By
Paul
(Greenville) [12.26.2015]
We have a lot of dogs and were having a problem with smell in the yard from the dog stool. And to make matters worse, my neighbors started complaining to the subdivision association. We needed to solve the problem fast! We tried a bunch of products but none of them made a significant difference. Time was running out. Fortunately, my uncle informed me about this wonderful product that he had used for the same problem with great success. I just couldn't wait to buy the ODOREZE™ Yard Smell Treatment Spray. I ordered it online and it was delivered in a timely manner. I just tried it and I am very impressed! This is the only thing that actually worked in my yard. And it was sooo easy to use and natural too so I don't have to worry about the safety of my dogs. Thank you IMTEK!
Verified Buyer
Best Artificial Grass Urine & Stool Deodorizer & Cleaner
By
Logan H.
(Little Rock) [8.14.2015]
We have artificial grass on our porch in the backyard. Unfortunately, our dogs do not seem to know the difference between artificial and real grass and have made a habit of going on the artificial turf. Since we are not at home during the day, they have become unstoppable! So the poop and pee smell can get very bad at times and we really needed an easy but effective solution to fix this problem. After doing a lot of research on the internet, we choose Odoreze™ Natural Yard & Concrete Odor Eliminator Spray because it had excellent reviews and it was a nice natural safe product. We were extremely happy to find that it was easy to use and worked really well on our artificial turf. All we have to do is rinse off the artificial grass with water once in a while and apply the Odoreze™ with the free spray bottle that came with the product. We also like that the product is sold as a concentrate so we can make over 60 gallons of working product from just one 16 oz. bottle. This saves us time and money.
15036
Odoreze® Natural Yard & Concrete Odor Control Spray: 32 oz. Concentrate
Treats 4,000 Sq. Yards
15045
Odoreze® Natural Yard & Concrete Odor Control Spray: 5 Gallon Concentrate
Treats 80,000 Sq. Yards
Volume Discount (Buy 6 Get 10% / Buy 12 Get 15%)
All Odoreze Concentrated Sprays come with a FREE 32 oz. spray bottle to dilute and spray the deodorizer
More Info
Summary
Description
Directions
Eco Benefits
Videos
Q & A
Product Reviews
Yard Odors Are Now a Thing of the Past
Pets are wonderful additions to any family, however, their waste can leave your backyard smelling less-than-pleasant. Such nasty odors in combination with those from pesticides, fertilizers or with the latest gas spill on your driveway makes any yard a foul-smelling nightmare. Rather than feeling embarrassed to have friends over or cancelling backyard shindigs because of foul yard odors, control outdoor smells with Odoreze® Natural Yard & Concrete Odor Control Spray.
Odoreze® helps you maintain a freshly-scented yard using nature's own wondrous processes so your backyard smells of flowers once again. Our special deodorizer blend is created from pure plant extracts to immediately attack and destroy a host of yard smells such as pet poop and urine odors in addition to other chemical smells from pesticides and fertilizers. It does more than mask foul malodors, it eliminates them completely by binding odor-causing molecules to inactivate them permanently. Thereafter, it promotes the growth of beneficial odor-fighting bacteria for long lasting effect.
Use our amazing deodorizer by simply diluting 2-10 teaspoons Odoreze® super concentrate with enough water (1-5 gallons) to spray every 1,000 square foot of yard surface. Repeat this application every few days until the odor is eliminated, and double the dose on tough smells. Odoreze® is safe to use on grass, patios, fences, kennels, gravel, concrete, outdoor furniture plus around shrubs and plants. It's an all-natural product that is a biodegradable, non-toxic, chemical free and made from the purest plant-based ingredients. Use the spray within 1 month for best results.
Reclaim your backyard by getting rid of outdoor smells for good! Purchase our eco-friendly Odoreze® Natural Yard & Concrete Odor Control Spray to enjoy everything your yard provides once again. Only costs about 45 cents/working gallon and it works!
Unleash the Deodorizing Power of Nature™
Odoreze® Natural Yard & Concrete Odor Control Spray is formulated from a unique blend of natural and environmentally friendly ingredients to provide a powerful deodorizing action. It was specially developed to attack and destroy many unpleasant yard and concrete odors from urine, feces, gas, chemicals, spills and accidents. To Unleash the Deodorizing Power of Nature™, simply spray™ in your yard and smell the difference!
Safe Environmentally Friendly Ingredients
The Odoreze® Natural Yard & Concrete Odor Control Spray is a biodegradable, non-toxic and non- flammable deodorizer. It is made entirely from safe naturally derived ingredients. Odoreze® does NOT contain hazardous air pollutants, ozone depleting substances, phosphates, nitrates, nonyl phenols, carcinogens, fragrances, dyes, alcohols, caustic, ammonia, chlorine bleach, quats, silicates, chlorinated solvents, or petroleum distillates. It is a high performance odor control product without the environmental, health and safety issues associated with conventional deodorizers containing harmful synthetic chemicals. Furthermore, all ingredients are approved by the FDA (Food & Drug Administration) under 21 CFR-172.510 and FEMA 3121 and on the GRAS (Generally Regarded as Safe) list. Odoreze® meets or exceeds the toughest regulations in existence today making it safer for all and provides an ideal green solution for eliminating yard and concrete odors without adding pollutants to the environment.
Sustainable Yard & Concrete Odor Solution
Odoreze® is made from all natural renewable resources and reduces the carbon footprint. By focusing on supplying a super concentrated product, packaging waste is significantly reduced which makes a positive impact on landfills. This also reduces the energy expanded to transport ready to use liquid deodorizers which can consist of as much as 95% water! And what is good for the planet is also good for you because a super concentrated product ends up saving you money without compromising quality!
How Odoreze® Controls Yard & Concrete Odors
The Odoreze® Natural Yard & Concrete Odor Control Spray utilizes state of the art biotechnology and works in a uniquely effective manner to eliminate yard and concrete odors. Firstly, it immediately binds to the odor causing molecules such as hydrogen sulfide and ammonia to destroy them. Secondly, it inactivates the enzyme urease which converts nitrogen and urea to noxious and unpleasant smelling gases like ammonia. Thirdly, it destroys odor producing anaerobic bacteria and promotes the growth of friendly aerobic odor destroying bacteria. Odoreze® does not merely mask odors, it truly eliminates them and prevents their formation using the Deodorizing Power of Nature.
Applications
Odoreze® Natural Yard & Concrete Odor Spray can be effectively used to eliminate tough urine, fecal, ammonia, gas, chemical and other odors found in yards, lawns, shrub areas, flower beds, around trees, crawl spaces, driveways, walk ways, decks, patios, parking lots and garages.
Directions
Dilute 2 oz. Odoreze® with enough water to spray every 1,000 sq. foot of yard surface. Repeat this application at 3 day intervals until odor is eliminated. For really tough odors, double the dose.
For large scale odor control applications, Odoreze® may be effectively delivered from a variety of equipment ranging from a simple portable fogging machine to complex metering, injection, and recovery systems found in air scrubbing/filtration units.
Note: Once mixed with water, the diluted Odoreze® should be used within 2-3 days to ensure optimal activity of the product. If you need to store the diluted solution for longer, add 0.15 g sodium benzoate/gallon diluted Odoreze® or 0.1 oz copper sulfate/gallon diluted Odoreze® gallons to preserve it.
Availability
Odoreze® is conveniently available as an economical super concentrated 16 oz. deodorizer at a competitive price. The Odoreze® Natural Yard & Concrete Odor Control Spray is easily diluted saving you money and the environment from packaging and energy waste.
Verified Customer Reviews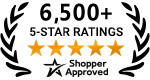 Products Related To The One You Are Viewing
* Required Fields
Ask Dr. No Odor a Question
Enter Your Name:

*

Enter Your E-mail:

*

Enter Your Question:

*

Enter Text

*



Past Question and Answers
Received:
BARBARA: Can you use this on artificial grass which is laid on decking!! ANSWER: Yes, I would recommend using our Odoreze Natural Yard & Concrete Odor Removal Spray on artificial grass. Simply spray as needed until the odor is removed. We have many customers using this product with excellent results on artificial grass.
Received:
SARAH: Would this work for cat urine odor on a concrete porch and on a front door where the animals used the door as a bathroom?
ANSWER: Yes, it should work just fine to eliminate the cat urine odors on any surface. Just spray the Odoreze Natural Urine Odor Eliminator Spray directly on the concrete, door, yard and any other area with the animal pee odor and smell the difference!
Received:
MARY: We have a large synthetic grass soccer field and playing area. Unfortunately, pets also tend to use this area and it causes a stink. How do I solve this problem? ANSWER: I would recommend using Odoreze™ Yard Odor Control Spray: 16 oz. Concentrate to eliminate the pet odors in your synthetic lawn yard. Just mix with water and spray! This product is a super-concentrate and each 16 oz. bottle can be diluted with water to treat 18,000 square feet( 2,000 square yards). So you should be able to treat the whole field once with just 3-4 bottles at $28.99 each so its very cost effective. However, it's good to spray regularly depending on the level of odor to keep the odor under control especially in the hot summer months.
Received:
SANDRA: Which are the best products for outside areas which my dogs use to go to the toilet, it is concrete. I also need something for the indoor odours where their bedding is. This smells very doggy especially when they are wet. Do you also ship to the UK? Kind regards.
ANSWER: You can use ODOREZE Yard & Concrete Odour Protection Spray to repel urine and stool odour. This is a concentrate that can be mixed with water and sprayed outside on areas that are used by your dog to go potty. You can also use the same product on the bedding inside. One 32 oz. bottle makes over 60 gallons so it goes a long way and will save you a ton on postage especially to the UK. We ship daily to the UK.