Smelleze® Natural House Smell Deodorizer Granules & Powder
Product Reviews
|
3 Answered Questions
Sprinkle in room or on object & vacuum
Eliminates room smell without fragrances
Also absorbs harmful chemicals causing odor
Clears the air to make your home safer
Naturally non-toxic, non-caustic & odorless
Safe to use around all people & pets
Deodorizes furniture, drawers, cabinets,
sofas, mattresses, carpets, floors & more
Order Risk Free
Smelleze® Natural House Smell Deodorizer Powder is sold with a 100% satisfaction guaranteed warranty so you have zero risk when you order. If it fails to work according to its specs or is defective, it will be replaced immediately.
Order Risk Free
Code
Product Name
Price
Quantity
41200
Smelleze® Natural House Smell Deodorizer Powder: 2 lb. Bottle
Sprinkle on Odor/Spill Source
$15.99
All Product Reviews for
Smelleze® Natural House Smell Deodorizer Granules & Powder
Overall Product Rating:
Rated
4.9

out of 5 stars |

22

Reviews
| | | |
| --- | --- | --- |
| 5 star: | | 21 |
| 4 star: | | 1 |
| 3 star: | | 0 |
| 2 star: | | 0 |
| 1 star: | | 0 |
Verified Buyer
Eliminated Odor from My New Floor Model Sofa
By
Tony
(Jackson) [5.22.2020]
Bought a floor model sofa - it didn't seem to smell bad in the store. At home its smell WAS overwhelming my chemical sensitivities. After discovering your site, I knew you specialize in chemical-free, odorless products and bought the Smelleze® Natural House Smell Deodorizer Granules & Powder. I sprinkled the powder on the sofa and repeated the process for a week or more. Gradually, I could not feel the odor at all. Thanks a ton!
Verified Buyer
I successfully eliminated stink from boxspring with smelleze powder
By
Nancy
(Wailuku) [2.10.2020]
Smelleze Powder helped me remove musty odor out of a box spring that had been sitting in a warehouse, wrapped in plastic. I also bought the Smelleze Pouches because some of the smell had transmitted into the whole house before I could get out the odor. Both the products did good job, very satisfied.
Verified Buyer
Got Rid of Polyurethane Odor from Floor
By
Leigh
(Camden) [2.5.2020]
Put polyurethane on my floors and the smell was still there after weeks. Sprinkling Smelleze Natural Home Deodorizer Granules and vacuuming was the trick. Wish I had done earlier before bearing smell for weeks.
Verified Buyer
Smelleze Lasts Forever & Great for Home Freshening
By
Pavel
(Coral Gables) [11.25.2019]
I was concerned about the shelf life of the Smelleze granules because I store some of them for my holiday home and use only once in a year when I visit, sometimes for longer. Just to make sure I got in touch with your team and they assured that if the bottle is kept closed, it can be stored for at least 10 years. It won't really go bad. So, glad because I like these granules and would like to continue using them.
Verified Buyer
I Got Rid of Fabreze Smell from Mattress
By
Jay
(Brookfield) [9.21.2019]
Smelleze Powder helped me get rid of Febreze sprayed on mattress. It had left a strong odor behind and it was bothering me a lot. The powder did soak up all the smell, happy with the result.
Verified Buyer
Trustable All-Purpose Natural Deodorizer for Your Home
By
Cheryl McCully
(Cedar City) [9.13.2019]
Smelleze powder is an excellent broad spectrum deodorizer. I bought it because I could not identify the odor in my house. I got the powder and applied it to all the smelly areas. It cleared the odors quickly. Value for money product.
Verified Buyer
Convenient and Effective to Remove Odor from Couch
By
Laura
(Fremont) [9.4.2019]
My dog peed on one of the cushions while we were at work. I used the Smelleze powder and sprinkled it directly on the leather couch after a successful patch test and left it on a for a few hours. Did an excellent job of removing the pee odor. Did not harm the couch.
Verified Buyer
Loveseat Odor and VOC Emission Controlled
By
Laura DeCerbo
(Bowie) [8.1.2019]
I have an Ashley Axiom leather loveseat continued emitting a strong VOC smell for over a year. Finally, Smelleze™ Natural House Smell Deodorizer Powder came to the rescue, totally absorbed the chemicals as well as encapsulated the smell. Kudos!!!
Verified Buyer
Terrible Roach Smell Eliminated with Smelleze
By
Brenda
(Burlington) [6.17.2019]
We purchased an older house that had a previous problem with roaches. All of the pest problems were taken care of but it still smelled in the house. We painted all of the walls but couldn't seem to get rid of the nasty smell in the house. We sprinkled your Smelleze™ Natural House Smell Deodorizer Granules & Powder behind the wall and left for a few days. We were very impressed with the results because it did absorb the smell totally.
Verified Buyer
Removed Offgassing from Our New Couch
By
Emily
(Grafton) [3.26.2019]
We got a new large sectional couch which was giving off a chemical odor. Smelleze™ Natural House Smell Deodorizer Granules & Powder helped us remove the odor safely and successfully. Would recommend!
Verified Buyer
Got Amazing Result for Sofa Smell
By
LOUIS
(Alamogordo) [2.1.2019]
I purchased a leather sofa but the toxic smell was still there even after a few months. Aired it well and used products on the leather to help remove odour. The smell kept coming back until I used Smelleze™ Natural House Smell Deodorizer Granules directly on the couch. I continued airing and immediately noticed the difference. Product is safe for furniture too. Sooo great!
Verified Buyer
Natural Solution to Collector Doll Smell
By
Gregg
(Adrian) [1.29.2019]
Hello, I have several dolls that have an odor to them. They are cloth dolls with porcelain arms, hands, legs and feet. Some have a musty, mildew smell. Some may have been around a smoker as well. I am using the Smelleze™ Natural House Smell Deodorizer Granules & Powder for the odor and it seems to be working. Thought I should share. Thanks.
Verified Buyer
Rid All Types of Odors from your Car
By
Kaz
(Kingman) [1.22.2019]
Hi, My wife left a packet of ground beef in the trunk of her car for a few days which naturally became rotten and the juice ran on the carpet. Although we cleaned the trunk many times, the smell did not seem to go away. Smelleze™ Natural Smell Deodorizer Granules & Powder did the job of removing the smell from the carpet. Also, for overall freshness and odor control in car, Smelleze™ Reusable Car Smell Deodorizer Pouch is much better than scented deodorizers.
Verified Buyer
Would Highly Recommend This Product!
By
DAWNA Y
( Reno) [11.15.2018]
Smelleze powder is a great product for removing body odor from mattress pad. I have a 3-inch thick bare latex foam mattress pad that I keep smelling fresh using this product. Highly recommend! 5 stars!
Verified Buyer
Smelleze Saved My Chair from Harsh Odors
By
Sharon C
(Harrisburg) [11.1.2018]
Bought new lift chair. I'm extremely chemically sensitive and chair had strong perfume or fabreze type odor. It was overwhelming and would not leave. Was affecting my nervous system because it is a chair I must sleep in. The best remedy I found was Smelleze™ Natural House Smell Deodorizer Powder that can be simply sprinkled on the chair and vacuumed easily for total smell elimination without any chemicals or artificial scents. Very impressed!
Verified Buyer
Great Product to use around People with Chemical Sensitivity
By
Joan J
( Jefferson City) [10.31.2018]
I needed to eliminate vinyl odor from a new recliner(my wife has allergies). I had tried a few products earlier that had a nice scent but they bothered my wife, triggered her allergy so a natural based product was a must. Smelleze™ Natural House Smell Deodorizer Powder was just the right choice as it is totally odor-free, hypoallergenic and quite effective!
Verified Buyer
Solved Odor + Cost-effective
By
CHRISTINA G
( Frankfort) [10.31.2018]
We wanted to purchase a good eco-deodorizer for our refuse transfer station located in Hong Kong. Combo of Smelleze® Natural Odor Control Granules and Odoreze™ Eco Dumpster & Chute Odor Eliminator & Cleaner Concentrate have solved the problem. Really effective products and cost-effective for such a facility. Thanks!
Verified Buyer
Great Product And Quick Delivery
By
JEAN X
( Odessa) [10.15.2018]
Could not get rid of smell from my foam mattress. After using many products found the smelleze granules that are specifically made for deodorizing mattresses. Great product and I also appreciate how easy it was to place the order online and did not take very long for the product to be delivered. Thanks!
Verified Buyer
Great Job SMELLEZE!
By
Kelly
(Wichita) [1.28.2016]
I was so happy with my home until this strange smell invaded it. My embarrassment when friends visited can't be overstated. Home remedies failed to eliminate the stench no matter what I tried. I finally decided to buy Smelleze Eco Home Smell Deodorizer Granule that was highly recommended to me by my friend. After using it, my house was finally stink-free thanks to my buddy and Smelleze!
Verified Buyer
My House Smells Fresh!
By
Rebecca Taylor
(Tacoma) [12.17.2015]
My home smelt bad, really bad! The problem had lingered on for a long time and was really bothering me. I was concerned about the impression this was leaving on my visitors. Then a sudden visit by my uncle changed everything. He advised me to use Smelleze. I couldn't say no to him and I'm glad I didn't! I just scaterred Smelleze Natural General Purpose Granules on all the odor sources I could find - old wooden floors, drawers in old furniture, cabinets, coaches, cat litter box, mattress, ect. This product has rejuvenated my home completely and I couldn't be happier! Now I always keep a bottle of Smelleze handy just in case
Verified Buyer
The product is working GREAT
Just letting you know that I received my Smelleze General Purpose Deodorizer prize. Awesome shipping time on your part and the shippers part. Thanks for hosting these giveaways. The product is working GREAT and I will be purchasing from them in the future due to this giveaway!!! See you on the blog :)
Verified Buyer
Nothing Beats Smelleze®
By
Daphne F.
(Omaha) [8.9.2015]
Amongst the many room fresheners and house odor removal products on the market, I think Smelleze® Eco Room Smell Removal Deodorizer Granules is the best one. For one, it is 100% chemical-free, non-toxic, and safe. It poses no harm to any member of my family so I would choose it over any other chemical type deodorizers that can be harmful. Unlike other products which only work to cover up the smell temporarily with fragrances, Smelleze actually helps to remove odors at the source in home on a permanent basis. So every time I encounter a room that reeks for whatever reason, all I need to do is place the granules across that room, and by the next day the stench is gone. It's user friendly and very effective! I simply love Smelleze® and hope that others would also use it and find out how great it is.
41300
Smelleze® Natural House Smell Deodorizer Granules: 2 lb. Bottle
Sprinkle on Odor/Spill Source
41303
Smelleze® Natural House Smell Deodorizer Granules: 25 lb. Bag
Sprinkle on Odor/Spill Source
41201
Smelleze® Natural House Smell Deodorizer Powder: 50 lb. Bag
Sprinkle on Odor/Spill Source
41302
Smelleze® Natural House Smell Deodorizer Granules: 50 lb. Bag
Sprinkle on Odor/Spill Source
Volume Discount (Buy 6 Get 10% / Buy 12 Get 15%)
More Info
Summary
Description
Directions
Eco Benefits
Videos
Q & A
Product Reviews
Powerful Deodorizer Eliminates a Wide Variety of Unpleasant Odors
The Smelleze® Natural House Smell Deodorizer Granules and Powder is a natural product that was specially developed to fight all common household odors while controlling spills. If you are not sure what is causing your odor problem, this is the product to use because of its power to destroy a wide variety of odors. Smelleze® will cleanse your home of noxious odors and absorb spills so it smells fresh and clean rather then masking it with fragrances.
To use, simply sprinkle on or in garbage, urine, bathrooms, animal stalls, kennels, manure, ashtrays, floors, carpets and sweep to eliminate odors and spills. Furthermore, this is a non- flammable product so it may be directly applied to chemical, gasoline and oil spills. It will reduce the explosive nature of whatever it absorbs, reduce the aggressiveness of acids in their liquid form and aid in the solidification of hazardous sludge.
Smelleze® is non-toxic, safe, natural, odorless, non-flammable and non-caustic. Smelleze® is an ideal environmentally friendly solution for eliminating stinky household odors and spills without adding pollutants to the air you breathe. It does not contain VOCs, harmful or ozone depleting chemicals and is especially beneficial for those suffering from allergies and chemical sensitivity. No fossil fuels are used in the production of Smelleze® odor control media.
Odor Problems
Often times the home could be invaded by offensive and noxious odors from pets, ashtrays, urine, feces, spills, chemicals, perfumes, diapers, mold, cooking, smoke, garbage, new carpet, paint and many other sources. Unfortunately, most ventilation systems only recirculate room air and remove large particulate matter such as dirt, dust, and lint. Noxious odors are left free to recirculate in the air you breathe. Over time, they could increase in concentration and result in serious indoor air pollution problems e.g. sick building syndrome.
According to the EPA, "indoor pollution can be as much as 100 times greater than outdoors." Since most people spend close to 90% of their time indoors, indoor air pollution poses a serious health risk. Medical problems that have been associated with poor indoor air quality include dizziness, headaches, eye, nose or throat irritation, dry or itchy skin, nausea, shortness of breath, difficulty in concentrating, fatigue, sensitivity to odors, allergies, depression and chronic illnesses.
The Solution
The Smelleze® Natural House Smell Deodorizer Granules were specially developed to adsorb, neutralize, and encapsulate many unpleasant odors found in homes. It will eliminate odoriferous gases like acetic acid, formaldehyde, ozone, ammonia, sulfur dioxide, nitrogen dioxide, freon, hydrogen sulfide, VOC's and many, many more. Smelleze® will truly cleanse the air of noxious odors and complement existing ventilation systems. This will result in a cleaner, fresher smelling home that will be appreciated by the whole family.
It's No Cover-up
The Smelleze® Natural House Smell Deodorizer Granules are a natural deodorizer that can be used to eliminate noxious and unpleasant household odors instead of merely masking them with fragrances. Smelleze® is negatively charged whereas odoriferous gases ride on positively charged particles. As a result, Smelleze® draws in household odors like a strong magnet. Thereafter, it traps, neutralizes, and encapsulates the odors without smelly cover-ups. The molecular structure of Smelleze® is made up of a lattice structure arranged to form a honeycomb framework of billions of interconnecting channels. This gives Smelleze® an enormous surface area that is larger than several football fields. The latter enables Smelleze® to adsorb phenomenal amounts of common household odors.
Environmentally Friendly
The Smelleze® Natural House Smell Deodorizer Granules are non-toxic, safe, non-hazardous, natural, non-scented, non-flammable, and non-caustic. They are an ideal environmentally friendly solution for eliminating household odors without adding pollutants to the air you breathe and improving indoor air quality. Smelleze® does not contain chemical additives and is especially beneficial for those suffering from chemical sensitivity.
Applications
Smelleze® can be effectively used in all homes to eliminate tough odors generated from the following:
Ashtrays
Automobiles
Boots
Carpets
Couches
Diaper Pails
Dresser Drawers
Fireplaces
Floors
Garage
Garbage Containers
Hand Odors
Kitchens
Litter Boxes
Mattresses
Pets
Pet Areas
RV's
Shoes
Sneakers
Other Areas With Odors

Directions
For a breath of fresh air, simply sprinkle 1-3 tablespoons Smelleze®/square foot in the area to be treated and clean or vacuum 20-30 minutes later. You will smell the difference. Repeat this procedure, if necessary, until the odor is eliminated. This product will function most efficiently in an enclosed area with good air circulation. For best results, remove odor sources (e.g. spills and open containers) and clean the affected area prior to applying Smelleze®.
Smelleze® powder may also be rubbed on hands to remove onion, seafood, garlic, gas, paint, chemical, moth ball and other odors. Furthermore, it can also be rubbed on pets to eliminate unpleasant odors. For extra effectiveness, use this product in conjunction with the Smelleze® Natural House Smell Deodorizer Pouch.
Disposal
The unused Smelleze® Natural House Smell Deodorizer Granules and Powder are non-hazardous and environmentally safe. However, this may change if they are exposed to hazardous or toxic substances. Used Smelleze® should be disposed according to all relevant local, state, and federal regulations.
Verified Customer Reviews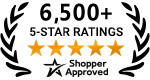 Products Related To The One You Are Viewing
* Required Fields
Ask Dr. No Odor a Question
Enter Your Name:

*

Enter Your E-mail:

*

Enter Your Question:

*

Enter Text

*



Past Question and Answers
Received:
ABBY: Just curious which option you would recommend for a wooden dresser, is there a benefit to the granules or the powder? Which is an easier clean up?So excited to try your product and finally be able to use my dresser! ANSWER: I would recommend using the granules. It is easier to clean up when you deodorizing a wooden drawer and works just as well as the powder.
Received:
NADIA: I have extra mattresses that I keep in plastic covers that I made to keep the dust off,lately when I had my son's friends stay over I had to pull them out to use and I felt they were damp and a bit of mould in the middle of the matress, I want to know if your product will solve this problem. thank you ANSWER: I would recommend sprinkling Smelleze® Natural General Purpose Smell Deodorizer Powder on your mattress and other furniture to draw the nasty mold odor out before it's released into the air. Throw a bed sheet or plastic cover over the mattress to enable the sprinkled deodorizer to focus on pulling odor from the furniture rather than the surrounding area. Allow it to work for at least a few hours or overnight. The longer the better. Then simply vacuum and repeat the treatment, if necessary, until the chemical odors are removed from the mattress.
Received:
MICHELE: My 3 year old drew on concrete with a dry eraser marker and my husband tried several chemicals to remove it and now the house stinks like chemicals. I wanted to know if the eco control industrial odor granules will get the smell out of concrete and also want to know if applying it directly to the concrete will stain it? It is very visible and at the base of the fireplace hearth. Thank you for your prompt reply and help with this matter.
ANSWER: Sorry to hear about your problem but fortunately we can help. Yes, you can sprinkle the Smelleze® General Purpose Deodorizer Granules on the concrete, leave for few hours or overnight to draw the dry eraser marker odors out. Then sweep up or vacuum. It is greenish/grey in color but you will not see it after it is cleaned up and it won't stain. Furthermore, you can also leave a Smelleze® General Purpose Deodorizer Pouch in the area to capture any lingering odors.