Smelleze® Reusable Chemical Smell Eliminator Deodorizer Pouch
Product Reviews
|
4 Answered Questions
The most natural way to eliminate chemical odors
Cleans the air for healthier indoor air quality
Just place near the odor or next to air vents
Non-toxic, reusable, recyclable, natural, odorless
100% safe for people, pets and the planet
Reactivates in the sun or a microwave oven
Cleans your air 24/7 for years without power
For houses, furniture, cars, offices, businesses & products
Made in USA with a 100% satisfaction guarantee
Order Risk Free
When you order Smelleze® Reusable Chemical Smell Deodorizer Pouch, you do so at absolutely zero risk. It comes with a 100% satisfaction guaranteed warranty. If it fails to perform according to its specifications, it will be replaced immediately or you will be refunded.
Order Risk Free
Code
Product Name
Price
Quantity
10102
Smelleze® Reusable Chemical Smell Deodorizer Pouch: X Large
Treats 150 Sq. Ft. (Size: 5.5" x 8")
$15.99
All Product Reviews for
Smelleze® Reusable Chemical Smell Eliminator Deodorizer Pouch
Overall Product Rating:
Rated
4.9

out of 5 stars |

51

Reviews
| | | |
| --- | --- | --- |
| 5 star: | | 48 |
| 4 star: | | 2 |
| 3 star: | | 0 |
| 2 star: | | 0 |
| 1 star: | | 0 |
Verified Buyer
Smelleze Neutralized Strong Chemical Odor from My Basement
By
Gail
(Costa Mesa) [2.16.2021]
My boiler tech used a perfumed odor cover-up all over my basement after servicing my boiler. I have asthma and couldn't use my basement for days, without having an attack. Finally, I got my hands on Smelleze® Reusable Chemical Smell Deodorizer Pouches that were able to clear up this smell and this mess quite frankly! These pouches absorbed the smell rather than trying to mask it, which is a total win.
Verified Buyer
Fights Chemical Odors Well
By
Sami
(Harmony) [2.4.2021]
Have a solvent (ski wax remover…petroleum base)…it caused the fumes to come up through the floor, from the basement (which is airing out fine). First, I hung a bag of Smelleze in the living room (where strongest smell) and then ordered two more bags of Smelleze Reusable Chemical Deodorizer Pouch. This was the right choice as smell was contained.
Verified Buyer
Managed to Control Perfume Smell from Entering My Apartment
By
Barbara
(Pass Christian) [1.28.2021]
Strong Perfume smell from apartment below. Smelleze® Reusable Chemical Smell Deodorizer Pouches proved to be best solution for this problem. It absorbed odors at source, preventing it from entering my apartment. Such relief!
Verified Buyer
Well-designed odor eliminator for chemical smell
By
Paullette Thomas
(Torrington) [1.21.2021]
Smelleze chemical pouch helped remove odor in plastic storage bins. First product that worked for this purpose.
Verified Buyer
Good Way To Remove Chemical Smell without Masking
By
Rosemary
(Holdenville) [1.13.2021]
I put Smelleze® Reusable Chemical Smell Deodorizer Pouch in my cabinet with chemical odors to remove stink from the items within. I liked this a lot, it drove the smell away!
Verified Buyer
Eliminated Glue Smell from My Car Cabin
By
Steve
(Newton) [1.5.2021]
Smelleze® Reusable Chemical Smell Eliminator Deodorizer Pouch proved to be the best product to rid my car cabin of the glue smell. This glue was used to attach headliner but its smell got everywhere. I recommend these pouches.
Verified Buyer
Removed Sweaty, Sour and Body Odor
By
Kelly
(Corona) [12.29.2020]
I would highly recommend Smelleze Reusable Chemical Smell Deodorizer Pouch to all moms with teenage sons. My son's room smelled like body odor and some sour smell. The smells just about knocked you out when you opened his door. Ever since I installed the X Large pouch there has been so much improvement in the smell situation of his room. This pouch is a godsend! Simple and effective solution to strong odors.
Verified Buyer
Chemical Deodorizer Pouches are Good for Strong Odors
By
Caroline Tan
(Orangeburg) [11.2.2020]
Used the Smelleze chemical pouch in a room which had lingering smell of pest control chemical. I am impressed at how well the pouch worked considering the odor was quite strong.
Verified Buyer
Good Product for Sewer Leak Odor
By
Dani
(Hackensack) [10.22.2020]
My mother has an old cottage and part of the basement is a mud foundation cellar. There was a sewer line leakage which could not be fixed for 2-3 weeks. To neutralize the odor so that we all don't crazy in the meantime, I used the SmellezeDeodorizer Granules in the mud foundation inside her basement. They did an excellent job, I will definitely recommend this product.
Verified Buyer
Multi-Purpose Smelleze Chemical Pouch
By
Bruce High
(Fort Valley) [10.13.2020]
I had bought a few pouches of Smelleze® Reusable Chemical Smell Eliminator Deodorizer Pouches for mothball smell some time back. This month we had a skunk infestation and I decided to use these pouches for odor control because the smelly substance in skunk spray is kind of a chemical. My idea was good because Smelleze worked. I am happy!
Verified Buyer
VaporSorb Eliminated Strong Odor Coming from Tire Warehouse
By
LG
(Henderson) [7.29.2020]
VaporSorb® Reusable Vapor Removal Pouch helped me to rid area of VOC odors emitted from Tire Warehouse next to office space. Was pleasantly surprised, these pouches are quite effective even for strong odors
Verified Buyer
Sewer Odor Checked
By
Craig
(Craig) [7.10.2020]
Smelleze® Reusable Chemical Smell Deodorizer Pouches worked well in a 6"" sewer line candy cane vent. Odor control was effective and long-lasting.
Verified Buyer
BEST Chemical Smell Eliminator on Market
By
Michelle
(Hot Springs) [7.3.2020]
The XL size of Smelleze chemical bag can fight almost any kind of chemical odor. I use it in my garage where I usually use different type of chemicals for my machinery. These absorb the smell as well as chemical vapors off gassing. Thanks!
Verified Buyer
Great Deodorizer for Industrial smells
By
Joyce
(Little Falls) [6.10.2020]
I needed to remove odor produced from fiberglass, industry. I purchased Smelleze® Reusable Chemical Smell Deodorizer Pouches online and the delivery was prompt. Tried it for a month and so far so good. The odor seems reduced to a good extent. Would continue to use it and recommend.
Verified Buyer
Effective to keep mice breeding odor in check
By
Ed
(Lake Geneva) [5.26.2020]
We bread mice and rats and to keep the smell down we added Smelleze® Natural Pet Litter Smell Deodorizer to the bedding. Also got the SMELLEZE Reusable Chemical Eliminator Pouches to put in the air condition vent so that odor does not penetrate other rooms. Both the products are good and we were able to manage the smell so much better.
Verified Buyer
ELIMINATED CHEMICAL SMELL FROM SUITCASE PLASTIC LINING
By
Renee
(Davenport) [4.23.2020]
Smelleze Chemcial pouch helped me remove the chemical smell of plastic lining from my suitcase. Left it inside for a few days and rejuvenated in sunlight after a week. In two weeks, smell was completely gone.
Verified Buyer
Got Rid of Lingering Black Mold Smell
By
Kate
(Carbondale) [4.9.2020]
I had someone remove black mold from basement floor. Could not tolerate the smell after treatment. It caused irritation in my nose and throat. I heard that there could be lingering odor from the mold as well as odor from the treatment so I purchased the Smelleze Reusable Chemical Odor Deodorizer Pouches and MoistureSorb® Reusable Moisture & Odor Removal Pouches. Got very satisfactory results, it was a good decision to buy both because I think the smell was a combination of both. Thanks a ton, has helped with the symptoms.
Verified Buyer
I Got Rid of Chemical Odor Under Sink
By
Daine
(Calumet City) [3.2.2020]
Strong chemical odor under sink after using water. Started three years ago after we had a new garbage disposal and dishwasher installed. It had to something to do with the new materials used and they just didn't dissipate even after so long. Smelleze Resuable Chemical Odor Deodorizer Pouches were very helpful in reducing this odor without masking it with further chemicals. I have stopped feeling headachy and lightheaded ever since I installed these pouches. Thanks a ton!
Verified Buyer
Best To Remove New Furniture Smell
By
Arthur
(Milbank) [2.12.2020]
New wooden furniture odor...night stand, 2 chest of drawers and bed head board. All had a distinct odor. On a friend's advice got the Smelleze Reusable Chemical Deodorizer Pouches and placed them with the new furniture for a couple days. Got desired results. Would recommend!
Verified Buyer
Removed propane odor from trunk
By
Jeff
(Brooklyn) [2.8.2020]
I used my car to transport a propane tank in the trunk and couldn't remove the smell. Smelleze Reusable Chemical Deodorizer Pouches proved effective in absorbing the propane fumes and neutralizing the odor. After the smell was reduced, I left the windows and trunk open, for a couple of days. Hope this information helps other customers.
Verified Buyer
Drove Peppermint Oil Smell Out of Summer Home
By
Heather
(Hanover) [2.5.2020]
I highly recommend Smelleze Reusable Chemical Deodorizer Pouches. We put out peppermint oil in our summer home to keep mice away. The peppermint smell was EXTREMELY strong. These pouches not only rid the smell but also entrapped the harmful chemical vapors, VOCs.
Verified Buyer
GOT RID OF CHEMICAL SMELLS
By
Vera
(Pensacola) [1.30.2020]
I have Multiple chemical sensitivity and i just bought a house which has a lot of air fresheners. I purchased the Smelleze™ Reusable Chemical Smell Eliminator Pouch in the XX Large size, it is good enough for the house. Awesome product for people with sensitivities, definitely recommend.
Verified Buyer
Got Rid of Strong Chemical Smell
By
Constance
(Moscow) [1.2.2020]
I was trying to shut the water valves off and they wouldn't budge, so I sprayed a rust/corrosion remover on the valves under the kitchen sink. Big mistake!! I read the warning label afterwards that said to only use in a well-ventilated area. Could not get rid of the odor even after trying a lot of remedies until I tried the Smelleze bags. These are really good! Didn't think that these pouches will work so well. Very pleasantly surprised!
Verified Buyer
Recommend THIS for Chemical Odors
By
MICHAEL I
(Salem) [10.28.2019]
We had chemical odors probably caused from flea spray on the carpet a couple of years ago and possibly hardwood floor varnish. Smelleze™ Reusable Chemical Smell Eliminator Deodorizer Pouch was able to neutralize the chemical compounds and clean the air in our home so it is now chemical-free! Happy!
Verified Buyer
Strong Chemical Odor Eliminated from Home
By
Judy F
(Fresno) [10.25.2019]
There was a very strong chemical odor in the air. Called the fire department. Could not identify smell, and it was gradually dissipating outside. Fire chief thought it could have been a meth lab "dump" in the air. Showered and went to work and was sent home because of smell. Have aired out the house, but smell is still awful. I wrote to your customer care department and they suggested a super combo for me OdorBar™ Everlasting Hand Smell Remover Soap for bathing and Smelleze™ Reusable Chemical Smell Eliminator Pouch to remove the odor from the area. Superb, thanks! It worked great! Judy.
Verified Buyer
Very Reliable Deodorizer for Actual Chemical Smells
By
Nicollette
(Manchester) [10.14.2019]
Smelleze® Reusable Chemical Smell Eliminator Deodorizer Pouch is the best product for odor removal in a chemicals safety cabinet. We store some flammables chemicals and some corrosive chemicals like organic acids, mineral acids and oxidative acids, so this all-natural pouch is the perfect choice as it is 100% chemical-free. It has helped us keep the chemical odors in check inside the cabinet, satisfied! Would recommend for various types of chemical smells and vapor absorption.
Verified Buyer
Smelleze Powder Removed Chemical Odor from My Leather Work Boots
By
Mark Witzel
(Cookeville) [10.10.2019]
I bought new leather work boots, but had a reaction to I think the chemicals used in the leather. Smelleze Natural Bags helped me get rid of this smell and the chemical vapors completely after a few days. Did not harm the leather and itself is chemical-free so totally reliable for ridding chemical particles.
Verified Buyer
Formaldehyde Odor Eliminated from Living Room
By
Ferrara
(Bridgeton) [9.30.2019]
I purchased 3 of your Smelleze bags to eliminate formaldehyde odor in our living room and some unknown smell in our other bedroom. I was told that these chemical and odor absorbing pouches should be able to absorb and neutralized a wide range of odors and to a pleasant surprise, they did. I just placed them in our HVAC system and could really smell the difference in a few days.
Verified Buyer
I Got Rid of Smell of Animal Blood
By
Carmen
(Columbia) [9.26.2019]
I ordered the Smelleze sachets to remove the smell of (animal) blood. Good filters that fight the odor non-stop. They are chemical-free, worth trying.
Verified Buyer
Bleach Odor from Car Eliminated
By
Janice
(Athens) [9.23.2019]
A deck cleaning product that contains bleach spilled in the trunk of my car. I couldn't get rid of the bleach smell. I removed the liner in the trunk and washed it with water. I tried a couple of deodorizer products which did not help. Also, my garage started smelling as soon as I closed the door for the night. I purchased two of your Smelleze bags and placed them in the trunk of my car as well as my garage. Both the smells are under control now.
Verified Buyer
Impressive Customer Support, Good Products
By
Lyn
(Cambridge) [8.27.2019]
I have cats, smoke and musty smells in closets. I emailed your customer support for advice on the perfect product for all these odors cause I didn't want to get three separate deodorizers. They recommended Smelleze chemical bags which solved all three problems as it is super absorbent and traps air contaminants in the air. My apartment is considerably small so the larger pouch was good enough to make it odor-free.
Verified Buyer
Chemical Substances Smell Eliminated
By
MD
(Grand Forks) [8.7.2019]
I started a new job at a composite manufacturing co. and there was a resin smell coming from production all the way to my office. I am very sensitive to chemical and was looking for not only eliminating the smell but also the health side effects. Smelleze Pouces did the job perfectly by consistently encapsulating the smell molecules as well entrapping harmful chemical particles. Impressed!
Verified Buyer
Strong Chemically Smell in Apartment Controlled
By
Austen Blokker
(Burlington) [8.7.2019]
Some chemical-like smell entered my apartment from outside. They were really bothering me because I am extremely sensitive to chemicals. I ordered the chemical deoderizer pouch and it immediately made a huge difference. I chose it because it is free of scented agents or any other chemical, activated carbon does act as a strong deodorizer. Thanks so much!
Verified Buyer
Petroleum Odor in Commercial Building Controlled
By
Peter
(Aubrun) [7.17.2019]
We have a commercial building with flooding in basement from ground water. It was leaving a petroleum smell traveling through building. I had the basement waterproofed and eliminated the flooding but couldn't get rid of the smell until I saw the advertisement for Smelleze™ Reusable Chemical Smell Eliminator Pouch and ordered the bigger ones. It eliminated the petroleum smell and also kept excessive moisture in check. Great product!
Verified Buyer
Adhesive Odor Eliminated from Speakers
By
William
(Bristol) [7.5.2019]
I received some speakers for public use which had a strong odor coming from them, especially when they were warm. I researched it and apparently, it was the adhesive used in the construction of the speaker. I didn't have time to replace them, and didn't want the smell to be absorbed by the merchandise in the clothing store where I work. Luckily, Smelleze™ Reusable Chemical Smell Eliminator Deodorizer Pouch solved my problem by absorbing the adhesive odor before it could spread to items near the speakers and diminished the smell from the speakers too.
Verified Buyer
Strong Febreze Scent Neutralized with Smelleze
By
John
(Anderson) [7.2.2019]
I used the Smelleze™ Reusable Chemical Smell Eliminator Deodorizer Pouch to neutralize apple spice febreze smell that someone sprayed in a bedroom. I like it a lot and will continue to use for keeping indoor air clean.
Verified Buyer
Flee Killer Chemical Smell Eliminated
By
Sherry
(Beaufort) [6.24.2019]
I sprayed a flee killer on rugs in my bedrooms and the smell was so strong that neither my dog nor myself could hardly stay in my bedroom. For this tough smell I got an equally tough product, the Smelleze™ Reusable Chemical Smell Eliminator Deodorizer Pouch that worked well on the smell. I got this because it was safe for my dog as well as my sensitive self and free of artificial scents. Odor was completely eliminated.
Verified Buyer
Smelleze Chemical Pouch Mitigated Nasty Chlorine Dioxide Smell
By
Kristi
(Aiken) [6.5.2019]
There was a terrible chlorine dioxide smell left over after mold remediation. To correct this I ordered your Smelleze™ Reusable Chemical Smell Eliminator Deodorizer Pouch on the website and it arrived in two days. There was a lot of improvement within a week of hanging this pouch and now the smell is completely gone. Thanks!!
Verified Buyer
I Said Goodbye to New Furniture Smell
By
Jonathan
(ada) [5.10.2019]
New furniture had chemical smell, probably from flame retardants. Before I knew how bad it was, it affected me. I took cushions to a second bedroom, opened up zippers, and squeezed to get rid of chemicals. Then, the entire room began to smell, in spite of two professional carpet cleanings. I am amazed how well your SMELLEZE Chemical Deodorizer Pouches work. It helped with the furniture smell as well as freshened up the room's air. Really grateful and totally thankful.
Verified Buyer
Helped Me Rid Residual Meth Smoke Smell
By
Justin
(Ames) [4.2.2019]
To my surprise I found that my renters smoked meth in my house. I used quantitative test kits to determine how much residue was in each room and A/C. The rooms were not too bad (~ .6 um/sq. cm), but the AC was very bad. Hired experts to clean whole inside and A/C. All residue numbers are now down below 0.05. However, there was this overwhelming musty smell in there that just wouldn't go. After consulting your representatives, I ordered the Smelleze® Reusable Chemical Smell Deodorizer Pouch and I am really impressed with its efficacy. So cool that a 100% natural product does such a good job in absorbing harmful fumes, musty smells.
Verified Buyer
I Recommend this for Chlorine Smell
By
Vicky
( Johnson City) [3.22.2019]
Had chlorine bleach smell all over the house, it was in the air. Thankfully, Smelleze™ Reusable Chemical Smell Eliminator Deodorizer Pouch came to the rescue, absorbing all the smell as well as chemical molecules as promised. Quite impressed with this product, it is natural and great for eliminating chemical-based smell without causing any reaction.
Verified Buyer
Smelleze Pouch Rid Pesticide Smell for Me
By
Janice
(Plattsmouth) [3.21.2019]
I used Demon Max and IG Regulator in my home. I had to get rid of the bedroom furniture because it retained the smell in the wood, removed carpet, had to wash clothing in the room because I got ill from the pesticide smell. I purchased Odor Medic and it helped, but needed to remove the the smell completely out of house and HVAC system. Smelleze™ Reusable Chemical Smell Eliminator Pouch solved my problem, constantly absorbing the smells and harmful pesticide fumes until they were all gone. Really impressed!
Verified Buyer
Smelleze Bag Removed Chemical Smell Quickly
Needed something to remove the smell of chemicals (plant protection products used on our farm) from a small building. The building has been used for chemicals for a number of years so the smell was quite strong. Luckily, I found your products on the internet and ordered the XXL size of Smelleze™ Reusable Chemical Smell Eliminator Deodorizer Pouch that controlled the odor quite effectively. Impressed and would recommend for commercial buildings.
Verified Buyer
Try Smelleze Chemical Smell Eliminator for Sewage Smell
I live near a farm and a small creek that is contaminated with sewage. At night we often got a very strong smell of sewage in and around the house. Desperately needed a solution to purify the air that came into the house. Air fresheners and candles were no good because the smell felt chemical. Smelleze™ Reusable Chemical Smell Eliminator Pouch, however, totally salvaged the situation by absorbing the smell particles as they entered our house as well as any harmful vapors and chemicals that accompanied the smell. Would recommend to other buyers.
Verified Buyer
Works Like Magic!
By
Charlie
(Madison) [3.11.2019]
I received my order on Monday. I was planing to wait a week before commenting, but I received a survey so I thought I'd reply here first. I hung up the bags as soon as they arrived. A few hours later the offensive odor seemed to lessen. By morning it was nearly gone. Once in a while I get a whiff, but it seems to be a much weaker smell, without the usual effects. I've had three nights of good sleep and I can't smell it at all at the moment. I'll probably by more bags for the rest of the house. I have rarely seen actual magic, but at this point, that is what your product seems to be...
Verified Buyer
Awesome Product for Chemical Smells
By
Allan
(Breckenridge) [3.9.2019]
We use tetrahydrothiopyran-3-carboxaldeehyde (THTPA) in our process and needed something to help contain the smell. Out of all solutions I tried, Smelleze™ Reusable Chemical Smell Eliminator Deodorizer Pouch delivered the best results and the fastest. Great help!
Verified Buyer
Smelleze Chemical Smell Eliminator is AWESOME!
By
ELAINE
(Abington) [2.12.2019]
I have a 12 X 24 storage building closed in and painted for a cabin. It developed a foul odor that was not just going away!! Aired it out and used sprays with no luck!! Felt like a chemical smell at times... Thanks to Smelleze™ Reusable Chemical Smell Eliminator Bags, the problem was fixed rather quickly. The chemical feeling was gone and the smell left too! Thanks.
Verified Buyer
Completely Got Rid Of Floral Smell From Curtains
By
John D
(Irving) [11.1.2018]
Heavy floral smell from plug in deodorizers pervaded panels of drapes of my polyester curtain and the polyester cotton drape liners. I sealed them in a large plastic garbage bag and threw in Smelleze Reusable Chemical Smell Eliminator Pouch. Checked in after a couple of days and within two weeks the smell was completely gone!
Verified Buyer
Saved My Work Place And Employees!
By
SUSAN B
(Lincoln) [10.15.2018]
We are an artists supply company and our artist-in-residence has to sample everything we sell and the odors are way too powerful for our small office. The situation was really becoming bothersome because people were getting headaches and employees with asthma had to leave the workplace during testing. We are really grateful for the Smelleze smell-free and eco-friendly deodorizer that is so effective and easy to use (basically just placed near the air vent). It really eliminated our chemical odors without cover-ups like promised. Thanks!
Verified Buyer
No More Febreze Smell
By
Margie F
(San Fran) [9.25.2018]
I am brutally sensitive to Febreze and it had been sprayed all over my house by someone who did not know better. I have been using fanning/airing/vinager/baking soda/washing/scrubbing, etc. for two weeks with no luck. Finally. I utilized Smelleze® Reusable Chemical Smell Deodorizer Pouches to eliminate the airborne chemicals released by the fragrances and it worked! Very Happy!
10103
Smelleze® Reusable Chemical Smell Eliminator Pouch: XX Large
Treats 300 Sq. Ft. (Size: 6" x 9.5")
10104
Smelleze® Reusable Chemical Smell Deodorizer Pouch: X Large (Case of 40 Units)
Volume discount doesn't apply
Volume Discount (Buy 6 Get 10% / Buy 12 Get 15%)
More Info
Summary
Description
Directions
Eco Benefits
Q & A
Product Reviews
Eliminate Chemical Odors Permanently at the Source
Chemical odors are all around us, and many are harmful to our health. They originate from new furniture, paint, cleaning products, building materials, and even air fresheners. Vast arrays of chemical sources not only cause foul odors in our homes, offices and businesses but also negatively affect indoor air quality.
The Smelleze® Reusable Chemical Smell Eliminator Pouch was formulated to eliminate chemical smells without masking them with fragrance - because covering smells with stronger smells makes it worse and doesn't solve the problem.
To use, simply place Smelleze® pouches near the source of the odor, on/near return vents, or in air ducts, and you will smell the difference. Smelleze® pouches clear the air of chemical contaminants at the source making it a perfect solution. If you're going to tackle tough chemical odors, go pro and do it right! This is a win-win outcome for both human health and the environment.
Smelleze® is the only natural reusable odor eliminator that keeps working, week after week, and month after month, to eliminate harmful chemical smells for years. When it starts to lose its strength, you can just rejuvenate your Smelleze® pouch by placing in direct sunlight for a day or in a microwave oven for 2-3 minutes, and it will be ready to reuse again.
Don't let tough chemical smells linger, whether they're caused by outgassing from a new carpet or cabinet, a cleaner you just started using, or a gasoline spill. Our portable Smelleze® Reusable Chemical Smell Eliminator Pouches neutralize odors permanently at the source so you can breathe easy again. All-natural and proudly made in the USA.
Anatomy of a Chemical Smell
Have you ever noticed that pleasant aromas can jog your memory and flood your mind with pleasant memories, while a toxic or chemical smell can make you weak-kneed and sick to your stomach?
There's a reason for that: it takes higher concentrations of fragrant aromas to be detected by humans, but a noxious or poisonous smell can be detected by your nose in concentrations of less than one part per 380 billion. It's a survival mechanism; nothing says "Stay Away" like a really rotten smell. It's also the reason there's one guy in every crowd who screams, "Come here, this smells really bad. I mean it, you gotta smell this!
Chemical Smells are Everywhere
Did you realize that chemicals are released by common materials found in most buildings and from many products? The resulting chemical smells can range from unpleasant and disagreeable to repulsive and deadly. Some common sources of toxic chemical odors are listed below and may be found in your home or business.
New furniture, new car, and new products
New building materials like particle board, drywall & insulation
New carpets, new linoleum, and new vinyl floors
Newly built or renovated home, mobile home, and RV
Paints, polyurethane, varnishes, and adhesives
Cleaning agents, pesticides, and chemical solutions
Air fresheners, candles, and scented products
Mothballs, formaldehyde, ammonia & other chemicals
Perfume, shampoo, deodorant, nail polish, and hair spray
Fuels, solvents, oil, and combustion products like smoke
Caulks, sealants, and coatings
These Chemical Odor Remover Pouches Pass the Smell Test
Smelleze® Reusable Chemical Smell Eliminator Pouches are designed to eliminate hazardous odors naturally, economically, and without masking the odor. Trust our reusable chemical deodorizer pouches to rid your air of unhealthy odors from ammonia, formaldehyde, fuel oil, gasoline, kerosene, mothballs, paint, perfume, polyurethane, solvents, salon chemicals, vinyl, and dozens of other toxic chemicals found in many buildings.
Whether you use our revolutionary smell remover pouches to destroy chemical odors in your home, office, car or business, Smelleze® has you covered – but never covered-up!
Easy to Use
Smelleze® pouches are so easy to use and so effective that you'll wonder why no one thought of this before. Simply remove the plastic covering and place in areas with chemical odors, adjacent to air vents or inside air ducts, and let the magic begin. See the directions tabs for more details.
Smelleze® will start working immediately to attract noxious odors like a strong magnet and absorb them like a super sponge. Additionally, they remove underlying toxic chemicals and pollutants at the source that might go undetected by your nose but can nonetheless bring on headaches, dizziness and fatigue.
Each Smelleze® X-Large Pouch can clean the odors in a 150-square-foot area. For larger spaces, use several pouches or our new Smelleze® XXL Pouch. Don't forget to remove the source of the chemical smell, and keep the area well ventilated.
Reusable, Renewable, Recyclable…Remarkable!
Your all-natural Smelleze® Reusable Chemical Smell Eliminator Pouches can be rejuvenated anytime by placing it in direct sunlight for a day, or heating in a microwave oven for 2-3 minutes and reused over and over again.
After two or three years, when it starts to lose its odor-removing powers, the pouch contents can be recycled by sprinkling on your lawn or flower bed. Our chemical deodorizer pouches don't contain any unpronounceable chemicals, heavy metals, volatile organic compounds (VOCs), or anything else that depletes ozone from our atmosphere. Good for the environment, even better for your wallet.
Why Are Smelleze® Chemical Odor Removers So Necessary?
Indoor air pollution is a very serious and very real problem, and according to the EPA, it's up to 100 times worse than outdoor pollution. How could our homes, offices, businesses, and factories have sunk to such low air quality that it endangers our health? It happens because the many chemical smells that circulate in our homes and offices do exactly that, circulate through ventilation systems which are usually only designed to trap particles only, and linger in the air like a pall.
Smelleze® comes to the rescue by sucking in chemical odors like a black hole, to clean the air in your home, business, and cars. If you ignore potentially dangerous chemical odors in your home, you may be putting your family's health in jeopardy; if you do nothing about the poor indoor air quality in your business, you could expose your customers and employees to harmful air pollutants. Smelleze® chemical deodorizer pouches have been helping families and businesses for over two decades.
Smelleze® Can Be Used Anywhere for Any Chemical Odor
Smelleze® pouches can be used effectively to get rid of chemical smell in any of the following applications. So why keep spending money on store-bought "air-fresheners" that only mask the problem, while their plastic containers will continue to stink up our landfills for the next 350 years?
Houses, apartments, condos
Mobile homes and RV's
Cars, vans, trucks, boats
Offices
Warehouses
Chemical storage areas
Gyms and home workout areas
Hotels and motels
Auto body/repair shops
Chemical plants
Computer companies
Dry cleaners
Food processing areas
Funeral homes
Locker rooms
Factories
Nursing homes
Veterinarian offices
Animal hospitals
And anywhere chemical odors linger
Verified Customer Reviews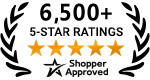 Products Related To The One You Are Viewing
* Required Fields
Ask Dr. No Odor a Question
Enter Your Name:

*

Enter Your E-mail:

*

Enter Your Question:

*

Enter Text

*



Past Question and Answers
Received:
LINDA: Moving Mom into an independent living apartment that has well water with the sulfur odor when running the shower. Would hanging Smelleze get rid if the odor when showering. That seems to be the only time the odor lingers until some time has passed.
ANSWER: Yes, hanging a Smelleze bag in the bathroom will help absorb and control the sulfur fumes and odors. Since the room with be full of steam which the pouch will also absorb along with the sulfur odors, I would suggest rejuvenating the bags weekly to get the best results. Just place the Smelleze pouch in a nice sunny spot when it's not being used or microwave for 2-3 minutes.
Received:
JOSEPH: Good morning. I live near an asphalt plant. The odor that permeates my home at various times throughout each day is almost creosote like. The HVAC system is forced hot air heating and cooling on the main and upper floors. I am in the midst of installing a Fujitsu mini split system in the basement level of the home which is being converted to living space. The home is approximately 3800 sq feet. It has been totally gutted and remodeled and is in a gated community. The local Health Department and Environmental Agencies have done studies in response to neighborhood complaints and do not find the air quality to present a health hazard, but they do not address the odor issues. I desperately need your help. Can you tell me how to solve this problem.
ANSWER: I would recommend installing SMELLEZE Reusble Chemical Smell Eliminator Pouches in each room. This will eliminate the creosote like odors and also other chemicals.
Received:
HAL: Hi we ordered this product from you and want to put pasta in the trailers to transfer from one building to another building late next week. The trailers had a hazmat material in them called allyl bromide – which is a toxic product and since the pasta we want to move is food grade --- I am very concerned that the trailers will be safe to haul food grade product such as pasta. We have washed the trailers twice to ensure no residual product is in the trailers and the only issue now seems to be the odor. In your opinion will your product make the trailers safe to transport the pasta in cases, thanks.
ANSWER: Smelleze will absorb and eliminate chemicals as they as soon as they are outgassed. The time it would take to completely remove the smell and chemicals will depend on how quickly the outgassing process takes. Place a fan in the container and leave the doors open while using the pouches, if possible, to optimize the treatment. The best way to determine if the allyl bromide has been reduced to safe levels is to do an air test to determine the concentration and ensure it's below the OSHA, FDA, and other applicable regulatory safety levels.
Received:
WIN: We have been removing black mastic from our basement floor. We are using a product called Bean-e-doo. This mastic appears to be comprised of coal tar and a petro product - evidently a common thing for preventing moisture from coming through unsealed concrete slabs in the 1960's. However it doesn't do that... Because the basement floor was never originally sealed, it is difficult to get all the mastic out. It is also under walls which we are removing as well. This is a process, but our biggest challenge is in eliminating the odor, either from the mastic or the bean-e-doo or both - we aren't sure which. Do you have a product that will eliminate this odor? ANSWER: Sorry to hear about your odor problem resulting from your current basement renovation. We can help you. Just place or hang Smelleze® Reusable Chemical Smell Deodorizer Pouches in your basement to eliminate the mastic and Bean-e-doo airborne odor during your renovation. Furthermore, you can sprinkle Smelleze® Natural Chemical Smell Deodorizer Granules directly on the floor and other surfaces to draw out the fumes from the mastic and Bean-e-doo before they are released.