Smelleze® Reusable Printing Smell Deodorizer Pouch
Product Reviews
|
3 Answered Questions
Set close to printing odor and/or air ducts
Removes printer smell without chemicals
Eliminates VOCs from harmful solvents
Filters pollutants to improve air quality
Shields equipment from corrosive gases
Works for years to reduce cost & energy
Helps comply with EPA & OSHA regulations
Environmentally friendly, safe & non-toxic,
Woks for commercial & office printing fumes
Order Risk Free
Smelleze® Reusable Printing Smell Deodorizer Pouch is sold with a 100% satisfaction guaranteed warranty so you have absolutely no risk. If it does not function according to its specifications or is defective, it will be replaced immediately.
Order Risk Free
Code
Product Name
Price
Quantity
10300
Smelleze® Reusable Printing Smell Deodorizer Pouch: XX Large
Treats 300 Sq. Ft. (Size: 6" x 9.5")
$25.99
All Product Reviews for
Smelleze® Reusable Printing Smell Deodorizer Pouch
Overall Product Rating:
Rated
5

out of 5 stars |

3

Reviews
| | | |
| --- | --- | --- |
| 5 star: | | 3 |
| 4 star: | | 0 |
| 3 star: | | 0 |
| 2 star: | | 0 |
| 1 star: | | 0 |
Verified Buyer
Eliminated Screen Printing Ink Odors
By
Jerry D
(Green Bay) [7.17.2019]
We used your product Smelleze™ Reusable Printing Smell Eliminator Pouch inside the screen printing ink manufacturing area where we use Triple Roll Mills, Mixers, Bead Mills, Hoist to hold ink tub above TRM. It worked really well with our clean, fresh evaporative air cooling system, adsorbing chemical vapors as well as the strong screen printing smell. Superb Product!
Verified Buyer
No Smell in Printing Operation Anymore
When customers entered our building, they usually commented on the printing smell. With our clients becoming increasingly eco-conscious, this was beginning to affect our image and business so we decided to take action. We wisely invested in Smelleze® Printing Deodorizer Pouches and strategically placed them around the printing presses in addition to installing them in our ventilation system. This proved to be an effective solution. These remarkable pouches constantly filter out the printing odors floating in the air so it smells clean. In fact, an old customer of ours thought we stopped printing because he could not smell anything when he visited us recently!
Verified Buyer
Smelleze Got Rid of Printing Odor
By
Odessa G.
(Detroit) [8.7.2015]
Since I am a printer by trade, it is difficult to avoid printing odor. I don't mind the odor and got used to it after many years but I was just worried that the smelly press chemicals could affect my business image and reputation. In fact, several customers started mentioning that 'funny smell. So in order to get rid of the problem, I bought Smelleze® Reusable Printing Smell Removal Deodorizer Pouches for the entire press operation. Since they are reusable, they are very cost effective and I do not mind the price of the product (only $24.99). I have been using Smelleze for the past few months and am absolutely satisfied with the product. The pouches worked extremely well in removing the print smell. I have even suggested this product to my colleagues at the Printing Industries of America association and several of them are now also using it.
Volume Discount (Buy 6 Get 10% / Buy 12 Get 15%)
More Info
Summary
Description
Directions
Eco Benefits
Videos
Q & A
Product Reviews
Improve your Image with Clean, Healthy & Odorless Air
Printing processes emit noxious odors and gases like alcohol, formaldehyde, sulfur dioxide and many volatile organic compounds (VOC's). This results in unpleasant odors which could be offensive to both customers and employees. Furthermore, these odoriferous gases could contribute to poor indoor air quality and lead to health, safety and environmental problems.
The Smelleze® Reusable Printing Smell Deodorizer Pouch was specially designed to eliminate printing odors from prepress, offset, flexo, screen, gravure and digital printing operations. It can also be used to eliminate bindery, ink jet printing and copier odors. It will compliment ventilation systems by absorbing odors it leaves untouched and result in a cleaner, safer, printing work environment along with happier and healthier employees.
For a breath of fresh air, simply place Smelleze® pouches in return air ducts or near processors, presses, printers, replenishment tanks and chemical mixing/storage areas. To rejuvenate periodically, simply place in direct sunlight for a day and reuse. Replace when rejuvenation does not help. Smelleze® can work for years so it is very cost effective.
Smelleze® is non-toxic, safe, reusable, recyclable, natural, odorless, non-flammable and non-caustic. Smelleze® is an ideal environmentally friendly solution for eliminating a wide variety of noxious printing odors without adding pollutants to the air you breathe. It does not contain VOCs, harmful or ozone depleting chemicals and is especially beneficial for those suffering from allergies and chemical sensitivity. No fossil fuels are used in the production of Smelleze® odor control media.
Printing Odor Problems
Various odoriferous gases like acetic acid, formaldehyde, ammonia, sulfur dioxide, hydrogen sulfide, alcohol, volatile organic compounds (VOC's), etc. could be generated during normal prepress and press operations. Unfortunately, most ventilation systems only recirculate room air and remove large particulate matter such as dirt, dust, and lint. Noxious odors are left free to recirculate in the air you breathe. Over time, they could increase in concentration and result in serious indoor air pollution problems e.g. sick building syndrome. This could lead to complaints from customers as well as employees and OSHA fines.
According to the EPA, "indoor pollution can be as much as 100 times greater than outdoors." Since most people spend close to 90% of their time indoors, indoor air pollution poses a serious health risk. Medical problems that have been associated with poor indoor air quality include dizziness, headaches, eye nose or throat irritation, dry or itchy skin, nausea, shortness of breath, difficulty in concentrating, fatigue, sensitivity to odors, allergies, depression, and chronic illnesses.
The Solution
The Smelleze® Reusable Printing Smell Deodorizer Pouch was specially developed to adsorb, neutralize, and encapsulate unpleasant prepress and press odors on contact. It will eliminate odoriferous gases like acetic acid, formaldehyde, ammonia, sulfur dioxide, hydrogen sulfide, alcohol, ozone, VOC's, etc. which could be emitted from photographic, plate, and press operations. Smelleze® will truly cleanse the air of tough printing odors and complement existing ventilation systems. This will be appreciated by customers, employees, and improve your image.
It's No Cover-up
The Smelleze® Reusable Printing Smell Deodorizer Pouch is a natural deodorizer that can be used to eliminate noxious and unpleasant prepress and press odors instead of merely masking them with fragrances. Smelleze® is negatively charged whereas odoriferous gases ride on positively charged particles. As a result, Smelleze® draws in printing odors like a strong magnet. Thereafter, it traps, neutralizes, and encapsulates the odors without smelly cover-ups. The molecular structure of Smelleze® is made up of a lattice structure arranged to form a honeycomb framework of billions of interconnecting channels. This gives Smelleze® an enormous surface area that is larger than several football fields. The latter enables Smelleze® to adsorb phenomenal amounts of prepress and printing odors and work for months.
Environmentally Friendly
The Smelleze® Reusable Printing Smell Deodorizer Pouch is non-toxic, safe, non-hazardous, natural, non-scented, and non-caustic. It is an ideal environmentally friendly solution for eliminating prepress and press odors without adding pollutants to the air employees breathe and improving indoor air quality. Smelleze® does not contain chemical additives and is especially beneficial for those suffering from chemical sensitivity.
Applications
Smelleze® can be effectively used by all types of printing facilities to eliminate odors. Typical applications include:
Photoprocessing Areas
Dark Rooms
Proofing Areas
Plate Processing Areas
Offset Press Areas
Flexographic Press Areas
Gravure Press Areas
Screen Printing Areas
Digital Printing Areas
Chemical Storage & Mixing Areas
Rag Containers
Offices
Other Areas With Odor Problems
Directions
For a breath of fresh air, simply remove the plastic cover, place Smelleze® pouches adjacent to processors, replenishment tanks, presses, chemical mixing areas, in any other area to treated, and smell the difference. Use one or more pouches for every 300 square feet. This product will function most efficiently in an enclosed area with good air circulation. To obtain the best results, remove the odor sources (e.g. open containers and spills) and clean the affected area prior to treating with Smelleze®. For extra effectiveness, this product may be used in conjunction with Smelleze® General Purpose Deodorizer Granules and Powder.
Verified Customer Reviews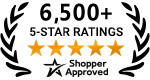 Products Related To The One You Are Viewing
* Required Fields
Ask Dr. No Odor a Question
Enter Your Name:

*

Enter Your E-mail:

*

Enter Your Question:

*

Enter Text

*



Past Question and Answers
Received:
CLIFF: My name is Cliff Miyamoto, Engineering Manager for Lohmann Precision Die Cutting. We have several flexographic printing presses and would like to remove the printer solvent smell. I am very doubtful that this will work, but open to be convinced otherwise. Do you have any distributors in the San Jose, CA area that would be willing to demonstrate this? ANSWER: SMELLEZE is made to absorb and eliminate solvents vapors emitted from printing operations. We guarantee this product. We have many satisfied customers. I would suggest trying out this product. It is very easy to use. Just place them in areas with fumes and also place them inside your air ducts to continuously filter the solvent vapors as your air recirculates.
Received:
BAYO: Would like to know if Smelleze® could equally be effective for use in a country where there is high temperature, like Nigeria. Thanks
ANSWER: Yes, SMELLEZE® is very versatile and works effectively in the entire temperature range in all climates from freezing to extremely hot conditions.
Received:
VICTOR: How long does this print smell deodorizer pouch last for? ANSWER: We guarantee it for 1 year but it can last for 2-3 years depending on the amount of printing odor and chemicals it's exposed to.