Odoreze® Natural Portable Toilet Smell Deodorizer & Cleaner Concentrate
Product Reviews
|
4 Answered Questions
Just spray in air & on surfaces to stop any bad toilet smell
Add a few drops to toilet bowl prior to use to prevent smell
Add to toilet bowl & flush to rid & prevent septic odors
Use to clean & deodorize toilet bowls, urinals, sinks & floors
Eliminate toilet odor without masking with harsh fragrances
Safe for septic tanks & people- Chemical free & biodegradable
Very economical- only costs 45 cents/working gallon to save
Perfect for deodorizing & cleaning all toilets including portable & composting toilets plus urinals & floors
Proudly Made in USA with all-natural plant based ingredients
Order Risk Free
Odoreze® Natural Portable Toilet Deodorizer & Cleaner is available with a 100% satisfaction guaranteed warranty. If it fails to perform according to our stipulations or is defective, it will be replaced immediately so there is no risk when you order.
Order Risk Free
Code
Product Name
Price
Quantity
15016
Odoreze® Natural Portable Toilet Deodorizer & Cleaner: 16 oz. Concentrate
Makes 64 Gallons
$28.99
All Product Reviews for
Odoreze® Natural Portable Toilet Smell Deodorizer & Cleaner Concentrate
Overall Product Rating:
Rated
5

out of 5 stars |

11

Reviews
| | | |
| --- | --- | --- |
| 5 star: | | 11 |
| 4 star: | | 0 |
| 3 star: | | 0 |
| 2 star: | | 0 |
| 1 star: | | 0 |
Verified Buyer
Keep Outhouse Odors in Check with ODOREZE
By
Ed
(Lovington) [6.15.2020]
I recommend Odoreze® Natural Portable Toilet Smell Deodorizer & Cleaner Concentrate for outhouse. It is my most trusted chemical-free, environment-friendly smell remover that actually works!
Verified Buyer
Odoreze Removed Horrible Toilet Stink
By
Jerry
(Escanaba) [4.3.2020]
I would recommend Odoreze Portable Toilet Cleaner as it is very effective on strong, pungent odors. Do not pour bleach in toilet, I made that mistake and it made the smell worse. This product is odorless, chemical-free and combats the odor very well.
Verified Buyer
Odoreze Helped Control Terrible Outhouse Toilet Odor
By
Mary
(East Haven) [3.27.2020]
We have a vacation cabin in the woods with an outhouse and every time we go for our vacation the smell from the toilet hole becomes a problem. This time I took the Odoreze™ Portable Odor Removal Deodorize & Cleaner with me and used it every day for a week. It helped a lot with the smell, elimination was gradual but the smell did not return. I am very satisfied with the results.
Verified Buyer
Odoreze Eliminated Odor from Portable Toilet
By
Sarah
(Lander) [3.25.2020]
We went on our first camping trip, and we bought a portable toilet. The deodorizers all seemed like they will kill me. I am allergic to fragrances, essential oils, linalool, limonene, dithiomorpholine, and have multiple chemical sensitivities (with formaldehyde being one of the worst for me). I saw that Odoreze® Deodorizer & Cleaner Concentrate does not mask odors with an overpowering fragrance, so I gave it a try. It dID not have any chemicals like promised and is safe for people with sensitivities. Also does a GREAT JOB!
Verified Buyer
Public Urinal Odor Controlled
By
Mike
(Columbus) [8.5.2019]
Our 30'x20' site is often used as a restroom by the homeless. Keeping smells in check was a problem especially with scented deodorizers coz they only ended up covering the odor for a few hours. With Odoreze™ Natural Toilet Smell Deodorizer Concentrate there has been quite a lot of improvement because the smell is eliminated rather than masked. Also very cost effective.
Verified Buyer
Portable Urinal Stink Removed for Good
By
Lucy
(Boys Town) [5.2.2019]
I received my order of Odoreze™ Natural Portable Toilet Smell Deodorizer & Cleaner Concentrate and used it successfully in a portable commode as others on your website have done. Worked great. Thank you so much.
Verified Buyer
Odoreze Helped Me with Toilet Seat Smell
By
Judy
(Danbury) [3.20.2019]
We have a Toto toilet that has a plastic seat. Over a period of 2 years it absorbed the odor of urine or body odor even though it was cleaned everyday. It was making the room smell bad. It took me months to figure out where the odor was coming from and tried cleaning floor and walls and toilet with different products, then I suddenly realized it was the plastic seat. It was really tough to find a good product for the combo of urine and plastic but thankfully I found ODOREZE™ Natural Urine Smell Remover that could be simply sprayed on the seat each day and wiped clean. They did a terrific job of making the seat and room smell-free. Cool!
Verified Buyer
Severe Commode Odor Problem Solved
Had an awful commode Oder problem. Emptied it 1 to 3 times a week but the smell was so horrible, made me gag. So relieved to have found SOdoreze® Natural Portable Toilet Deodorizer & Cleaner that I started using on the commode. Smell reduced considerably within few days and now it is not noticeable anymore.
Verified Buyer
I Got Rid of Urine Smell with Odoreze
By
Lena
(Bartow) [2.28.2019]
For a couple of months I had unclear and very smelly urine (like shrimp) and it was not from my vagina. No pain, however depression pills may have caused that. Anyways, I am thankful to noodor.com that saved me a lot of embarrassment caused by my smelly toilet. I use your Odoreze™ Natural Portable Toilet Smell Deodorizer & Cleaner Concentrate in my toilet bowl and the smell from my urine that lingered after I used the toilet started disappearing. I clean my toilet with the product regularly, so the washroom smells fresh now.
Verified Buyer
Controls Strong Odor Without Scents
By
Mike C
(Hattiesberg) [7.6.2016]
We rent and maintain hundreds of portable toilets usually in high usage venues such as concerts and festivals. So the odors can get pretty bad without the right cleaners and deodorizers. We have used Odoreze™ Portable Toilet Odor Control and Cleaner Solution and have had wonderful results. We like that it does not have fragrances, which in our experience, makes the portable toilet smell problems worse. We also like that its a concentrate so we don't have to haul around large quantities- we just dilute it on-site.
Verified Buyer
Best Eco-Friendly Composting Toilet Smell Eliminator
By
Mason B.
(Ekwok) [8.14.2015]
We operate an eco camping ground in a remote part of Alaska that only offers composting toilets. Needless to say, the smell from composting toilets can get pretty stinky especially if they are not working optimally. Since we did not find any companies that offered any good solutions specifically related to our composting toilet odor problem, we were very happy to find Odoreze™ Eco Portable Toilet Odor Eliminator. The manufacturer was kind enough to give us guidance on how we could best use this product with our composting toilets to get the best results. To our astonishment, the dreadful smells disappeared shortly after we started using the product. More importantly, with regular use, we are able to maintain toilets that didn't stink throughout the summer season and this is saying a lot! Our customers can't believe how odor-free our toilets are (thanks to Odoreze™) and they really appreciate it. It's been a pleasure to get so much positive feedback.
15027
Odoreze® Natural Portable Toilet Deodorizer & Cleaner: 32 oz. Concentrate
Makes 128 Gallons
15028
Odoreze® Natural Portable Toilet Deodorizer & Cleaner: 5 Gallon Concentrate
Makes 2560 Gallons
Volume Discount (Buy 6 Get 10% / Buy 12 Get 15%)
All Odoreze Concentrated Sprays come with a FREE 32 oz. spray bottle to dilute and spray the deodorizer
More Info
Summary
Description
Directions
Eco Benefits
Videos
Q & A
Product Reviews
Eliminate Nasty Portable & Regular Toilet Odors Naturally
Portable toilets are highly-convenient and applicable to a wide variety of situations, from block parties to festivals to weddings to construction sites and beyond. Yet the odors emanating from these toilets make them less and less appealing the longer they remain on site. High traffic commercial restrooms can also present a severe odor challenge from urine spills and splashes around urinals plus messy toilet stalls.
Weather you have portable toilets, commercial restrooms, residential commodes or composting toilets, you can eliminate those stinky toilet odors for good with Odoreze® Natural Toilet Deodorizer & Cleaner. Our incredible product destroys urine, fecal, and bacterial toilet odors naturally instead of covering them up with assorted fragrances that just make the problem worse.
Odoreze® is Much More than Just a Toilet Deodorizer
You may use Odoreze® in any of the following multifaceted applications:
Dilute 2-4 teaspoons Odoreze® concentrate/gallon water to create a highly effective working solution and spray in air, toilet, urinal, and on hard surfaces in a sweeping motion to provide deodorization. Re-apply the product as often as necessary to eliminate restroom odors.
Add 1-2 teaspoons directly to the toilet bowl before you use the commode to prevent malodor during and after use.
Add a few drops to your toilet bowl periodically to deodorize & clean
Add a few drops to your toilet bowl periodically and flush or add to the drain and rinse with water to deodorize septic tank odors.
Dilute 2-4 teaspoons Odoreze® concentrate/gallon or just add a few teaspoons Odoreze® to your regular cleaning detergent and mop or clean as usual to save a step. This way you will be able to automatically deodorize hard surface like urinals, sinks, restroom floors, tiles, counter-tops or sinks while cleaning. Odoreze® also makes dissolving slime, grease, and waste deposits easy via state-of-the-art biotechnology!
Extremely Cost Effective & Eco-Friendly
Odoreze® is very economical, as it costs a mere 45 cents per working gallon and is sure to save you money! This 100% all-natural deodorizer is made entirely from pure plant-based ingredients and is free of harsh, environmentally-destructive chemicals. It is water soluble, biodegradable, non-toxic, non-flammable and safe to use.
Make toilet odors one less problem to deal with by purchasing Odoreze® Portable Toilet Deodorizer & Cleaner today! Our product destroys powerful urine, solid waste, bacteria, and mold odors among other organic substances that make toilet smells so distinct...and so unpleasant.
Unleash the Deodorizing Power of Nature™
Odoreze® Portable Toilet Odor Control Spray is formulated from a unique blend of natural and environmentally friendly ingredients to provide a powerful deodorizing action. It was specially developed to attack and destroy unpleasant odors found in outdoor portable toilets and urinals. It will effectively eliminate odoriferous gases emitted from urine, feces, bacteria, mold and other organic substances. To Unleash the Deodorizing Power of NatureTM, simply spray Odoreze® in the air, toilet bowl and urinal and smell the difference!
Safe Environmentally Friendly Ingredients
Odoreze® Portable Toilet Odor Control Spray is a biodegradable, non-toxic and non- flammable deodorizer. It is made entirely from safe naturally derived ingredients. Odoreze® does NOT contain hazardous air pollutants, ozone depleting substances, phosphates, nitrates, nonyl phenols, carcinogens, fragrances, dyes, alcohols, caustic, ammonia, chlorine bleach, quats, silicates, chlorinated solvents or petroleum distillates. It is a high performance odor control product without the environmental, health and safety issues associated with conventional deodorizers containing harmful synthetic chemicals. Furthermore, all ingredients are approved by the FDA (Food & Drug Administration) under 21 CFR-172.510 and FEMA 3121 and on the GRAS (Generally Regarded as Safe) list. Odoreze® meets or exceeds the toughest regulations in existence today making it safer for all and provides an ideal green solution for eliminating outdoor portable toilet odors without adding pollutants to the environment.
Sustainable Toilet Odor Solution
Odoreze® is made from all natural renewable resources and reduces the carbon footprint. By focusing on supplying a super concentrated product, packaging waste is significantly reduced which makes a positive impact on landfills. This also reduces the energy expanded to transport ready to use liquid deodorizers which can consist of as much as 95% water! And what is good for the planet is also good for you because a super concentrated product ends up saving you money without compromising quality!
How Odoreze® Controls Toilet & Urinal Odors
The Odoreze® Portable Toilet Odor Control Spray utilizes state of the art biotechnology and works in a uniquely effective manner to eliminate noxious toilet and urinal odors. Firstly, it immediately binds to the odor causing molecules such as organic acids, hydrogen sulfide, ammonia, thiols, mercaptans and many other gases to destroy them. Secondly, it inactivates the enzyme urease which converts nitrogen and urea to noxious and unpleasant smelling gases like ammonia. Thirdly, it destroys odor producing anaerobic bacteria and promotes the growth of friendly aerobic odor destroying bacteria. Odoreze® does not merely mask odors, it truly eliminates them and prevents their formation using the Deodorizing Power of Nature.
Applications
Odoreze® Portable Toilet Odor Control Spray can be effectively used to eliminate unpleasant outdoor portable toilet and urinal odors from urine, feces, bacteria and mold in a safe environmentally friendly manner.
Directions
Firstly, dilute 0.25 oz. Odoreze® super concentrate/gallon water to make the working solution. Once mixed with water, the diluted OdorezeTM should be used within 2-3 days to ensure optimal activity of the product. If you need to store the diluted solution for longer, add 0.15 g sodium benzoate/gallon diluted Odoreze® or 0.1 oz copper sulphate/gallon diluted Odoreze® gallons to preserve it.
For a breath of fresh air, simply spray the diluted Odoreze® in the toilet hole or receptacles 1-2 times week or more frequently depending on the level of odors. Also, spray or wash down all odor producing surfaces. Odoreze® may also be effectively delivered from a variety of equipment ranging from a simple portable fogging machine to complex metering or injection systems.
Availability
Odoreze® is conveniently available as a 16 oz. super concentrated deodorizer at a competitive price. The Odoreze® Portable Toilet Odor Control Spray is easily diluted to make up to 64 gallons saving you money and the environment from packaging and energy waste. The Odoreze® working solution only costs about 0.45 cents/gallon!
Verified Customer Reviews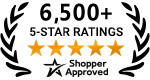 Products Related To The One You Are Viewing
* Required Fields
Ask Dr. No Odor a Question
Enter Your Name:

*

Enter Your E-mail:

*

Enter Your Question:

*

Enter Text

*



Past Question and Answers
Received:
ELIZABETH: Hi, do you have anything for an indoor portable toilet? I'm currently using an organic holding tank treatment (added to the water tank) called "Happy Campers" which takes care of the most of the odor but it still smells like something died
ANSWER: I would recommend using Odoreze™ Portable Toilet Odor Control Cleaner. It's specially designed to get rid of portable toilet odor. You can use it with the Happy Campers product or by itself.
Received:
LARRY: Do you have anything for outhouse smells?
ANSWER:Yes, you can use Odoreze™ Portable Toilet Odor Control Cleaner: 16 oz. Concentrateto get rid of smells from an outhouse. It's made especially for outhouses.
Received:
DON: I have a 1,000 gallon septic tank what uses a sump pump to remove about 200 gallons of water a day. The sump pump distributes the water into a leach line. The water in the leach line is putting off a very offensive order that can be smelled above ground. How much of your product would I need to add to the septic tank, and how frequently, to eliminate the oder from the leach line. ANSWER: I would recommend mixing 1-2 oz. ODOREZE /gallon and adding to the septic tank once a week until the odor is eliminated. Thereafter, treat once a month to prevent the septic tank odor.
Received:
MARY: What chemical solution can you put in a public toilet before you have a bowel movement? ANSWER: I would recommend using Odoreze™ Toilet Odor Control Concentrate. You can just add a few drops to the toilet bowl before using to stop the bad odor and keep it under the water during use.