Smelleze® Reusable Paint Odor Removal Pouch
Product Reviews
|
2 Answered Questions
Place near paint fumes and/or insert in air ducts
Destroys paint odor instead of covering up
Filters chemical & solvent vapor emitted by paint
Purifies air to enhance indoor air quality
Functions for years to outlast problem
Easily rejuvenated in sun for reuse
Aids in complying with & OSHA regulations
Use for paint, varnish, thinner & solvent fumes
Order Risk Free
Smelleze® Reusable Paint Smell Deodorizer Pouch comes with a 100% satisfaction guaranteed warranty so there is zero risk when you order. If it fails to perform according to its specifications or is defective, it will be replaced immediately.
Order Risk Free
Code
Product Name
Price
Quantity
10600
Smelleze® Reusable Paint Smell Deodorizer Pouch: XX Large
Treats 300 Sq. Ft. (Size: 6" x 9.5")
$24.99
All Product Reviews for
Smelleze® Reusable Paint Odor Removal Pouch
Overall Product Rating:
Rated
4.8

out of 5 stars |

6

Reviews
| | | |
| --- | --- | --- |
| 5 star: | | 5 |
| 4 star: | | 1 |
| 3 star: | | 0 |
| 2 star: | | 0 |
| 1 star: | | 0 |
Verified Buyer
SMELLEZE Paint Deodorizer Pouches are Amazing
By
Chris N
(Bowling Green) [9.24.2019]
I ordered 2 of the xx large reusable paint smell bags as I had heard these are great for airborne paint odors. I switched away from sprays which I used to apply to combat paint smells earlier because I have discovered that these contain truckloads of chemicals. Smelleze on the other hand is 100% natural, eco-safe and free of any kind of chemicals and fragrances. Also, I would recommend Smelleze Chemical Powder to sprinkle on surfaces like carpets or floors of newly painted rooms.
Verified Buyer
I Found a Permanent Solution for Paint Odor
By
Edward
(Arkansas Post) [4.22.2019]
I found the Smelleze™ Reusable Paint Odor Removal Pouch to be effective in removing the smell from Kilz oil base paint. There are no cover-ups as it claims, would recommend to others wanting a solution for a similar thing.
Verified Buyer
Removed Heavy Paint Smell Completely
By
Janette N
(Tucson) [2.1.2016]
Having to deal with the smell of a newly painted large house is the worst! Even after weeks of airing, the faint paint odor would persist and drive me crazy! I had tried everything, but somehow all the deodorizers I tried only added to the problem. I had almost given up on it completely, till my fiancé Brian, got me the Smelleze® Reusable Paint Smell Deodorizer Pouches. I had to simply place the pouches in rooms with the strongest smell and forget about it. The difference was almost unmistakable. By the next morning all traces of the paint smell was gone. It is really effective. I'll give Smelleze two thumbs-up!
Verified Buyer
Paint Odor & Vapor Problem Solved in Commercial Facility!
By
Oasage
(Lincoln) [12.16.2015]
I'm thankful for the technical support and indoor air quality improvement solutions offered by IMTEK. The warehouse I manage stores a good amount of paint, thinners, and solvents. Until I came across an article online, I wasn't totally aware of the health and fire hazards from solvent vapors that we occasionally get from our mixing and packaging operations along with accidental spills. This concerned me and I looked for a good solution that was easy to implement. Luckily, I discovered a wonderful product called Smelleze® Reusable Paint Smell Elimination Deodorizer Pouch that worked wonders in my facility. Not only did it remove the smelly odors but it reduced the level of risk by eliminating the vapors that were building up. The pouch is superb, easy to use, and very effective. All I needed to do was hang them in the warehouse to keep all the dangers and smell away. Many thanks from all the employees here for making our facility safer!
Verified Buyer
Paint Fumes Purged in Picture Frame Manufacturing Facility
By
Angie D.
(Eureka) [8.17.2015]
I own a small picture frame making business and was having an issue with paint fumes in my production area. Whenever I had a larger number of frames to spray in a short period, the paint odor from the solvent VOC's got unbearable and gave me a headache. The frames also held on to the smell longer and some customers found this objectionable. I solved this problem by simply placing several Smelleze® Reusable Paint Odor Absorption Deodorizer Pouches in the spray booth, work areas, and air handling system. I have also used them in my packages to ship the frames when they have not had an adequate time to cure. Smelleze® has turned out to be a vital product for my small business to be successful and I'm very grateful that IMTEK makes such a wonderful specialized product that works!
Verified Buyer
Paint Odors Gone in Time for Grand Opening!
By
Regan E.
(Milwaukee) [8.7.2015]
After renovating and painting our retail store, we ended up with a terrible odor problem. We had a deadline to reopen the store but this could not happen with the paint odor problem because it could contaminate the merchandise and also create a very poor image for us on opening day. We needed a solution fast and turned to the odor professionals at IMTEK. Smelleze® Reusable Paint Smell Removal Deodorizer Pouches were installed in the air handling system to filter out the painting odors and also placed in strategic areas around the store to absorb and eliminate the paint fumes. Fortunately, the product removed the paint vapors in time for us to meet our opening day deadline. Our opening day sales were great and we did not have a single odor complaint! Thanks Smelleze.
22200
Smelleze® Reusable Paint Smell Deodorizer Pouch: X Large
Treats 150 Sq. Ft. (Size: 5.5" x 8")
Volume Discount (Buy 6 Get 10% / Buy 12 Get 15%)
More Info
Summary
Description
Directions
Eco Benefits
Videos
Q & A
Product Reviews
Don't let Toxic Paint Fumes Pollute your Business
Many paints contain harmful volatile organic chemicals (VOCs) which continue to be emitted for days, weeks or even months after painting. This results in exposure to not only unpleasant paint odors but to chemicals which could result in employee complaints. The Smelleze® Reusable Paint Smell Deodorizer Pouch was specially developed to eliminate toxic paint odors on contact without masking them with fragrances. This helps keep your business safe and smelling clean.
For a breath of fresh air, simply hang the reusable Smelleze® pouches in areas that were painted or place inside air ducts and smell the difference. As a precaution, it is also advantageous to use Smelleze® during painting to minimize the smell. To rejuvenate periodically, simply heat in a microwave 2-4 minutes or place in direct sunlight for a day and reuse. Replace when rejuvenation does not help. Smelleze® can work for years so it is very cost effective.
Smelleze® is non-toxic, safe, reusable, recyclable, natural, odorless, non-flammable and non-caustic. Smelleze® is an ideal environmentally friendly solution for eliminating toxic paint odors without adding pollutants to the air you breathe. It does not contain VOCs, harmful or ozone depleting chemicals and is especially beneficial for those suffering from allergies and chemical sensitivity. No fossil fuels are used in the production of Smelleze® odor control media.
Paint Odor Problems
Many paints contain volatile organic compounds (VOC's) which continue to be emitted for days after a paint job. Unfortunately, most ventilation systems only recirculate room air and remove large particulate matter such as dirt, dust, and lint. Noxious paint odors are left free to recirculate in the air you breathe. Over time, they could increase in concentration if left untreated. This results in exposure to not only unpleasant odors but to potentially harmful chemicals which could cause health problems. This could trigger employee and customer complaints.
The Solution
The Smelleze® Reusable Paint Smell Deodorizer Pouch was specially developed to adsorb, neutralize, and encapsulate many unpleasant paint odors on contact. Smelleze® will truly cleanse the air of noxious odors, complement existing ventilation systems, and result in a fresh smelling environment .This will be appreciated by all employees and customers.
It's No Cover-up
The Smelleze® Reusable Paint Smell Deodorizer Pouch is a natural deodorizer that can be used to eliminate noxious and unpleasant paint odors instead of merely masking them with fragrances. Smelleze® is negatively charged whereas odoriferous gases ride on positively charged particles. As a result, Smelleze® draws in paint odors like a strong magnet. Thereafter, it traps, neutralizes, and encapsulates the odor without smelly cover-ups. The molecular structure of Smelleze® is made up of a lattice structure arranged to form a honeycomb framework of billions of interconnecting channels. This gives Smelleze® an enormous surface area that is larger than several football fields. The latter enables Smelleze® to adsorb phenomenal amounts of paint odors and work for months.
Environmentally Friendly
The Smelleze® Reusable Paint Smell Deodorizer Pouch is non-toxic, safe, non-hazardous, natural, non-scented and non-caustic. It is an ideal environmentally friendly solution for eliminating paint odors without adding pollutants to the air employees breathe and improving indoor air quality. Smelleze® does not contain chemical additives and is especially beneficial for those suffering from chemical sensitivity.
Applications
Smelleze® can be effectively used to eliminate paint odors during and after painting an industrial or commercial facility. It is also especially useful in removing paint odors in painting facilities such as auto paint shops and furniture factories. This product may also be used by artists using paint.
Directions
For a breath of fresh air, simply remove the plastic cover, place Smelleze® pouches in the area to treated, and smell the difference. Use one or more pouches for every 300 square feet. This product will function most efficiently in an enclosed area with good air circulation. To obtain the best results, remove the odor sources (e.g. open paint containers ) and clean the affected area prior to treating with Smelleze®. For extra effectiveness, this product may be used in conjunction with Smelleze® General Purpose Deodorizer Granules and Powder.
Verified Customer Reviews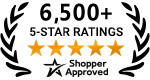 Products Related To The One You Are Viewing
* Required Fields
Ask Dr. No Odor a Question
Enter Your Name:

*

Enter Your E-mail:

*

Enter Your Question:

*

Enter Text

*



Past Question and Answers
Received:
JOHN: I am painting small motorcycle parts in my basement. I have made a paint booth that has an inlet and outlet. The outlet goes out a window. I use fans to push and pull the air. Everything is working as it should. I am using spray cans because the jobs are small. I am however having a problem with fumes getting into the house. I am thinking of putting a bag in the booth and another bag close to the booth hanging in the basement. Do you think this will work or do you have another idea? Answer: Thanks for consulting with us about your motorcycle parts painting odor problem. Set a few Smelleze® Reusable Paint Smell Deodorizer Pouches in the paint booth and in the surrounding work areas in your basement to capture as much of the fumes as possible before they enter your living space. In addition, you can also place the same pouches in your home wherever you have an odor problem to safeguard those areas.
Received:
HARLES: Painted steam room ten days ago with epoxy paint. When I start up the steam room, the paint smell was horrendous. What can I do to get rid of epoxy smell? ANSWER: I would suggest placing SMELLEZE Reusable Epoxy Odor Absorbent Pouches in the steam room when it's not being used. Since it will be very damp in there and the product will also absorb moisture, I would suggest rejuvenating the pouch by heating in a microwave for 3-4 minutes to dry it after every couple days and reusing for the best results.