Smelleze® Natural Chemical Odor Remover Granules & Powder
Product Reviews
|
3 Answered Questions
The easiest way to eliminate chemical odors
Just sprinkle granules on odor source or spill
Cleans the air for healthier indoor air quality
Non-toxic, unscented, non-caustic, all-natural
100% safe for people, pets and the planet
Better than sprays and fragrance cover-ups
Environmentally friendly and wholly sustainable
For houses, furniture, cars, offices & businesses
Made in USA - 100% satisfaction guaranteed!
Order Risk Free
When you purchase Smelleze® Natural Chemical Odor Remover Granules and Powder, you do so at absolutely no risk. They come with a 100% satisfaction guaranteed warranty. If these chemical deodorizers fail to perform according to their specifications or are defective, they will be replaced immediately or you will be refunded.
Order Risk Free
Code
Product Name
Price
Quantity
41211
Smelleze® Natural Chemical Odor Remover Granules: 2 lb. Bottle
Sprinkle on Odor/Spill Source
$15.99
All Product Reviews for
Smelleze® Natural Chemical Odor Remover Granules & Powder
Overall Product Rating:
Rated
5

out of 5 stars |

6

Reviews
| | | |
| --- | --- | --- |
| 5 star: | | 6 |
| 4 star: | | 0 |
| 3 star: | | 0 |
| 2 star: | | 0 |
| 1 star: | | 0 |
Verified Buyer
5 Stars for Removing New Furniture Toxins and Smell
By
Bebe
(Plains) [2.19.2021]
New furniture wood table toxic smell eliminated successfully with Smelleze® Natural Chemical Smell Eliminator Granules. Very effective, value for money.
Verified Buyer
I Used Smelleze Granules to Deodorize Concrete Floors
By
Anne
(Wahiawa) [11.27.2019]
I used Smelleze Chemical Deodorizer Granules on my concrete floors. Upon first application, I believe I cleaned quite quickly as the smell was still noticeable. Then, on second application I read the instructions again and left the granules on the floor for almost the entire day while I was at work. Guess that's the trick. It is an absorbent formula so the longer it is in contact with odor molecules the more it will absorb. It took a few applications but my concrete floor is now smell-free.
Verified Buyer
I Treated Leather Sectional Smell with Smelleze Powder
By
Shiela
(Dalonega) [3.20.2019]
I purchased a used leather sectional on letgo.com. When I arrived at the storage unit I observed an odd smell but attributed it to being in storage. After taking it home the smell was more pronouned. I cleaned it at least 5 times. The smell got in the wood floors and A/C vents. It was pungent and sweet. I decided to go with Smelleze™ Natural Chemical Smell Deodorizer Granules as the last resort or the sectional was to go back. Thankfully, the powder did work! I used it for a few days and started noticing smell reduction day by day. Now, it is not even noticeable anymore, thanks a ton!
Verified Buyer
Got Rid of Terrible Chemical Smell from New Sofa
By
Kim
(Jackson) [3.19.2019]
A few months back I bought custom made imported leather couches. They omitted a faint chemically smell that gave me a headache and metallic taste in my mouth. I tried covering it with leather cleaning solution, it did not help and actually made it worse. Did not want any more chemical based products so, I searched and found Smelleze™ Natural Chemical Smell Deodorizer Granules that I sprinkled and it did no damage to my couch. The odor was gone as promised and I could feel the chemical vapors were absorbed too, no more headaches!
Verified Buyer
Eliminated Mothball Odor With No Problem
By
SUSAN F
( Augusta) [11.28.2018]
I would recommend Smelleze™ Natural Chemical Odor Remover Granules & Powder for getting rid of moth ball odor from furniture, even if it is quite strong. It will go away in couple of days, no problem!
Verified Buyer
Got New Futon Chemical Odor Out
By
Daren S
(Washoe Valley) [9.25.2018]
I have new a futon mattress cover, which cannot be detached from my mattress and seemed unwashable. So I needed to find a way to remove the unpleasant chemical smell which was making me feel sick. I solved the problem by simply sprinkling the remarkable Smelleze® powder to absorb the noxious chemicals, leaving for a day and then vacuuming up. Two treatments of this did a remarkable job of eliminating the new futon mattress chemical smell and now I can finally sleep peacefully at night again!
41212
Smelleze® Natural Chemical Odor Remover Powder: 2 lb. Bottle
Sprinkle on Odor/Spill Source
41216
Smelleze® Natural Chemical Odor Remover Granules: 25 lb. Bag
Sprinkle on Odor/Spill Source
41214
Smelleze® Natural Chemical Odor Remover Granules: 50 lb. Bag
Sprinkle on Odor/Spill Source
41215
Smelleze® Natural Chemical Odor Remover Powder: 50 lb. Bag
Sprinkle on Odor/Spill Source
Volume Discount (Buy 6 Get 10% / Buy 12 Get 15%)
More Info
Summary
Description
Directions
Eco Benefits
Q & A
Product Reviews
The All-Natural Solution to Toxic Household Smells & Spills
When you mask odors with a fragrant scent, you're winning the battle but losing the war. Your home is filled with chemical smells, emitted by everything from new furniture and interior paint, to cosmetics and carpets. The problem with these chemical odors is that you get used to them, and your home smells normal to you. In reality, your air quality is damaged by chemical emissions such as formaldehyde, methanol, freon, hydrogen sulfide, and hundreds of other toxins that can negatively affect your health, your mood and your lifespan.
Sometimes, you're not sure what's causing the malodor. Or, you may not know how to get rid of chemical smell, and that's where Smelleze® Natural Chemical Odor Remover Granules can help. Instead of just covering up noxious chemical odors, our amazing non-flammable stink removing granules absorb and encapsulate the toxic smells and pollutants so you can dispose of them safely.
Simply sprinkle the Smelleze® Natural Chemical Odor Remover Granules on the odor source or the spill. Allow them to attract and absorb both the bad smells and the chemicals like a thirsty super sponge, and then smell the difference.
Smelleze® granules are the non-caustic, non-toxic "green" solution to a broad spectrum of chemical smells and spills. They eliminate obvious sources of strong chemical smell, such as spilled paints or solvents, as well as hidden chemical odors outgassed from new furniture and carpets. Smelleze® all-natural granules are proudly made in the USA, and come with a 100% satisfaction guarantee.
Got Chemical Odors?
Chemical odors are so prevalent in our environment that sometimes we crave them, such as the cool scent of a freshly dry-cleaned shirt or the familiar chemical odor of a brand new sofa. In fact, that "new car smell" that we might worship is nothing but a massive outgassing of the chemical smells of hundreds of new contaminants in a small airtight space that can leave you so light-headed and disoriented that you're unfit to drive a car.
Pleasant aromas may come and go, but strong chemical smells seem to linger on and on. There could be hundreds of chemical smells that permeate our homes and businesses. These are compounded by the high number of common materials that outgas chemicals such as new furniture and carpets, paints and varnishes, perfumes and shampoos, and new car interiors.
Smelleze® Natural Chemical Odor Remover Granules are designed to capture and eliminate odors from a surface like a new carpet, chemical spill such as gasoline or solvents, as well as airborne chemical smells that may cause everything from rapid heartbeats and dizziness, to nausea and disease.
When one product works so well to clean up chemical odors plus chemical spills in your home or business, and improves your indoor air quality dramatically at the same time, it's time to use Smelleze® granules.
Why Smelleze® Granules are so Effective
The worst thing you can do to a chemical odor is cover it up with a stronger scent, because two wrongs do not make a right. Store-bought air fresheners can only mask an odor temporarily, and they are not equipped to tackle a powerful chemical odor. Professional contractors and sanitation engineers have always known that non-flammable, non-toxic and non-scented encapsulating deodorizer granules, like Smelleze®, are the fastest and safest way to clean up a chemical spill and the resulting odor.
Smelleze® Natural Chemical Odor Remover Granules are quickly becoming the industry standard for cleaning up tough odors and spills, and homeowners have been quick to embrace this game-changing deodorizing product, for one reason. They remember how awful those last-century carpet freshening powders were. The ones that you sprinkled on your carpets before vacuuming, containing mostly baking soda and synthetic bouquet fragrance, which removed none of the smell from the carpet but masked the whole room with a blast of artificial lilacs.
Smelleze® Natural Chemical Odor Remover Granules and Powder are completely different. Containing negatively charged ions in a molecular lattice structure, each tiny granule can effectively absorb and neutralize large amounts of chemical and household odors in a way that no aerosol or plug-in air freshener can.
Smelleze® is Kind to Mother Nature
Smelleze® Natural Chemical Odor Remover Granules are non-flammable, non-hazardous, and the safest way to remove both chemical spills and odors from your home. Our granules neutralize the material so it can be disposed of harmlessly and removed completely from your premises; you can mop up the spill and throw the mop away, but you will never effectively rid your interior of the chemical odor and its ill effects. Be smart and use Smelleze® to eliminate odors and spills without adding more chemicals to the mix because we are all sensitive to chemical exposure.
Do I Really Need an Industrial Strength Chemical Odor Remover?
Absolutely! You have no idea how many chemical smells linger in your house or business, and how detrimental they can be to your well-being. The EPA reports that indoor air pollution is about 90 times worse than outdoor environmental pollution, yet there are few guidelines for homeowners other than monitoring for radon gas and carbon monoxide. It's up to you to keep your home's indoor air quality clean and healthy, and Smelleze® is your first step in the right direction. Here's a reminder of just some of things in your home that are emitting chemical odors:
New furniture, new vehicle or new items
New carpeting, newly refinished floors, linoleum
New particle board, drywall, insulation, and other building products
Pesticide, fertilizer, weed killer, and other chemical applications
Chemicals like mothballs, formaldehyde, and ammonia
New major appliances like ovens and even electronic products
Paints, polyurethane, varnishes, and glues
Cleaning agents and chemical based products
Air fresheners and fragrances
Scents, shampoo, nail polish, hair spray, cosmetics
Fuels, solvents, oil, and combustion products
Caulks, sealants, and coatings
Let's start at the bottom – your carpets, ugh! New carpets may harbor volatile organic compounds (VOCs) like toluene, formaldehyde, styrene, ethyl benzene and acetone, some of which top the EPA's list of Extremely Hazardous Substances. Additionally, they might release p-Dichlorobenzene and other chemicals that could cause respiratory illness. The new carpet odor that people may smell after carpeting is installed is usually 4-phenylcyclohexene (4-PCH).
Older carpets are even worse, as they may contain bad chemicals, and they can hold eight times their weight in years of accumulated chemical cleaning products, perfume smell, and paint fumes. Commercial carpet shampoos are no help at all because they may soak your carpet with highly toxic chemicals. Old or new, carpets and rugs give off noxious malodors with every footstep, and there's no winning – unless you clean up your indoor air pollution with Smelleze®.
How to Get Rid of Chemical Smell With Smelleze® Granules
To improve your indoor air quality with every breathe, simply sprinkle Smelleze® granules or powder directly on the odor source or spill, clean the surface after 4-24 hours, and repeat if necessary until the odor is gone completely. For a one-two punch that stops chemical odors dead in their tracks, use these absorbent granules on surfaces in conjunction with our popular Smelleze® Reusable Chemical Smell Eliminator Deodorizer Pouches to eliminate airborne contaminants.
Where to Use Smelleze® Chemical Odor Remover Granules
Smelleze® Natural Chemical Odor Remover Granules should be used wherever spills and odors happen: in homes, cars, storage areas, offices, businesses, smoking areas, automotive shops, dry cleaners, factories, waiting rooms, hospitals, hotels, printing facilities, waste containers, and waste disposal sites, Always keep an emergency bottle of Smelleze® chemical deodorizer granules handy because you never know when spills will happen.
Verified Customer Reviews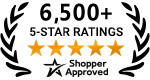 Products Related To The One You Are Viewing
* Required Fields
Ask Dr. No Odor a Question
Enter Your Name:

*

Enter Your E-mail:

*

Enter Your Question:

*

Enter Text

*



Past Question and Answers
Received:
BRENDAN: We use natural hemp in our mattress fillings but this is quite a strong odour would it be possible to sprinkle this product on to take the odor away and still be safe to sleep on? ANSWER: Yes, you can sprinkle the product onto your mattress to eliminate the odor. The product is completely safe and non-toxic. I would recommend sprinkling the granules on your bed during the day, to avoid the discomfort of sleeping on granules. You can clean the product up before you go to sleep and repeat the process until the odor is eliminated.
Received:
SANDRA: Have a camping kit enclosure for our boat which was probably used maybe once by original owner. We just bought in Feb 2015, it has a very toxic chemical smell to it been folded and stored on boat. I have tried airing it out but stench is still their. I get a bad migraine smelling it :( Any hope getting rid of smell :)Would love to use but can't take the chance with my migraines. Thanks
ANSWER: As we discussed on the phone, I would recommending spreading the boat enclosure outside in the sun and then sprinkling the SMELLEZE Chemical Smell Removal Granules on it. Leave for as long as possible so it can draw out the chemicals that are degassing. Even a few days is ok. Repeat if necessary to remove all the fumes. You may also place SMELLEZE Chemical Smell Removal Pouches in the boat and storage containers to remove any residual odor there.
Received:
ANN: HOW TO REMOVE GLUE AND MOULD/MILDEW ODOUR FROM CONCRETE FLOOR The glued down carpet was removed from a concrete floor. Is there a SMELLEZE SPRAY THAT WILL ABSORB and eliminate the odour completely and permanently before the loose lay foam underlay is installed under bamboo flooring planks. The odour is unpleasant and remains even after opening the windows for a few days: . Unsure if it is the glue that remained after a small scraper was used to remove the surplus glue and mould/mildew. Should I use Smelleze or just persevere for another five days just opening and closing the window all day? Would Smelleze be the best and if so what store can I purchase it from in Brisbane, Qld. Australia. Thank you ANSWER: I would recommend sprinkling SMELLEZE Natural Chemical Smell Deodorizer Granules on the floor to absorb the odors. You can also place a pouch in the room to eliminate airborne odors