Odoreze® Natural House Smell Eliminator & Cleaner Concentrate
Product Reviews
|
3 Answered Questions
Just spray to unleash the deodorizing power of nature
Add to your cleaning detergent to deodorize and clean
Remove odor from house without masking with scents
Natural & safe house deodorizer made from plants
Biodegradable, non-toxic & environmentally friendly
No animal testing & no harmful chemicals
Available as ready-to-use spray or concentrate
Economical concentrate makes 64 gallons to save
Provides safe odor relief for any smelly house
Order Risk Free
When you order the Odoreze® Natural House Odor Eliminator & Cleaner, you do so at absolutely no-risk. It's sold with a 100% satisfaction guaranteed warranty. If it fails to work according to its descriptions or is defective, we will replace it right away.
Order Risk Free
Code
Product Name
Price
Quantity
15002
Odoreze® Natural House Odor Eliminator & Cleaner: 16 oz. Concentrate
Makes 64 Gallons
$28.99
All Product Reviews for
Odoreze® Natural House Smell Eliminator & Cleaner Concentrate
Overall Product Rating:
Rated
5

out of 5 stars |

6

Reviews
| | | |
| --- | --- | --- |
| 5 star: | | 6 |
| 4 star: | | 0 |
| 3 star: | | 0 |
| 2 star: | | 0 |
| 1 star: | | 0 |
Verified Buyer
Best Cleaning Solution for Laundry Tubs and Basement Floors
By
Barb
(Montrose) [2.16.2021]
I have concrete laundry tubs and basement floors. I use the Odoreze spray concentrate on these surfaces to keep them clean. I chose Odoreze because I do not use anything heavily scented or laden with chemicals indoors. This is perfect because it is unscented and chemical-free. Does a good job too!
Verified Buyer
I successfully removed smell
By
Rachel
(Grayling) [7.21.2020]
I got rid of a various stale and pet smells with the help of Odoreze. I also add it to my regular detergent when I clean for extra deodorizing power since I have 5 big dogs! It really helps!!!
Verified Buyer
Odoreze Is The Only Thing That Worked For Me
By
CONNIE Q
( Raleigh) [10.1.2018]
My sweet cat preferred one room in the house. Where she mostly slept and had her litter box. She is now gone but the whole room reeks of sick kitty. Probably walls, floors and ceiling. Wood floors, painted walls. I have been trying several products but the one that actually worked is the Odoreze™ Natural House Smell Eliminator & Cleaner Concentrate for the floor. I also bought the smelleze pouch that I hung at the air vents and it totally deodorized the entire room in a few days.
Verified Buyer
Absolutely Marvelous!
By
Jenni
(Tulsa) [1.1.2016]
This product is simply fantastic! We've tried other deodorizing products, and this is the only one that really works to remove pong. It had made my home smell very good. It is also great for the price and environmentally friendly. Furthermore, I like that it does not contain any harmful chemicals and is safe.
Verified Buyer
Home Smells Fresh Again!
By
Dorothy
(Raleigh) [12.24.2015]
Had it not been for ODOREZE, we would still be living with the terrible stench in our home which came from pets, kids, urine, and heavy usage for 20 years. This deodorizer eliminated the foul smell from our house completely and also saves us a ton because just 16 oz. makes over 60 gallons of working solution. We just add it to our regular detergents and use it everywhere –kitchen, bathrooms, bedrooms, floors, and even yard. We highly recommend this product to all wanting fresh air!
Verified Buyer
No More Smell in My House!
By
Ashley E.
(Olympia) [8.14.2015]
Among the many products that I have used, I think Odoreze™ Natural House Smell Eliminator Spray is the most reliable home deodorizer. It's a great product to have around. No matter what the smell is, it doesn't take the spray long to work. I have tried a lot of other commercial deodorizers that I found partly satisfactory. The problem with many of these air fresheners is that they work by just covering up the odor with fragrances, so they might work temporarily to a certain point but since the odor is not eliminated, it resurfaces as soon as the scent wears down. I like Odoreze™ because it eliminates the problem at the source and keeps on working with natures help. So the solution is permanent. I recommend this product.
15042
Odoreze® Natural House Odor Eliminator & Cleaner: 32 oz. Concentrate
Makes 128 Gallons
15043
Odoreze® Natural House Odor Eliminator & Cleaner: 5 Gallon Concentrate
Makes 2560 Gallons
15001
Odoreze® Natural House Odor Eliminator & Cleaner: 32 oz.
Ready to Use
Volume Discount (Buy 6 Get 10% / Buy 12 Get 15%)
All Odoreze Concentrated Sprays come with a FREE 32 oz. spray bottle to dilute and spray the deodorizer
More Info
Summary
Description
Directions
Eco Benefits
Videos
Q & A
Product Reviews
Odoreze®: The Natural Answer To Your House Odor Problems!
Walking into your own home should not make you wrinkle your nose. Pet messes, cooking, spills, cigarette smoke, garbage, mold, mildew, and cleaners are just some of the odor sources making your residence smell less than pleasant. Eliminate all malodors taking over your residence for good with Odoreze® Natural House Odor Eliminator & Cleaner. It naturally destroys urine and musty odors among many others to leave your home smelling naturally-clean and fresh.
Odoreze® Natural House Odor Eliminator & Cleaner features a unique blend of natural, non-toxic ingredients that attack and eradicate a wide variety of nasty smells on contact. Our product works just as well in boats and cars, and is both biodegradable and non-flammable. Use it in your bedroom, bathroom, basement, closets, attic, floors, driveway, crawlspace, yard, animal stalls, or anywhere else odors are present.
Spray Odoreze® Natural House Odor Eliminator & Cleaner on the odor source or in the air to enjoy a fresh-smelling home once again. Use an even, sweeping motion for best results. Repeat as often as necessary until the bad home odors are gone. Dilute 2 teaspoons Odoreze® super concentrate/gallon water if you are using the concentrated deodorizer to make the working solution and you're good to go. It's extremely economical and only costs 45 cents/gallon for the working solution!
Purchase Odoreze® Natural House Odor Eliminator & Cleaner today to enjoy the fresh, clean-smelling home you want for less- and enjoy it naturally!
Unleash the Deodorizing Power of Nature™
Odoreze® All Purpose Odor Control Spray is formulated from a unique blend of natural and environmentally friendly ingredients to provide a powerful deodorizing action. It was specially developed to attack and destroy many unpleasant odors found in homes, boats and cars. It will effectively eliminate odoriferous gases like ammonia, amines, hydrogen sulfide, thiols, mercaptans, butyric acid, caproic acid and others which are emitted from cooking, food, pets, skunks, waste, decomposition, sweat, urine, feces, garbage, smoke, mold or other organic substances. To Unleash the Deodorizing Power of Nature™, simply spray Odoreze® in the air and on the odor source and smell the difference!
Safe Environmentally Friendly Ingredients
The Odoreze® All Purpose Odor Control Spray is a biodegradable, non-toxic and non- flammable deodorizer. It is made entirely from safe naturally derived ingredients. Odoreze® does NOT contain hazardous air pollutants, ozone depleting substances, phosphates, nitrates, nonylphenols, carcinogens, fragrances, dyes, alcohols, caustic, ammonia, chlorine bleach, quats, silicates, chlorinated solvents or petroleum distillates. It is a high performance odor control product without the environmental, health and safety issues associated with conventional deodorizers containing harmful synthetic chemicals. Furthermore, all ingredients are approved by the FDA (Food & Drug Administration) under 21 CFR-172.510 and FEMA 3121 and on the GRAS (Generally Regarded as Safe) list. Odoreze® meets or exceeds the toughest regulations in existence today making it safer for all and provides an ideal green solution for eliminating odors without adding pollutants to the environment.
Sustainable Odor Solution
Odoreze® is made from all natural renewable resources and reduces the carbon footprint. By focusing on supplying a super concentrated product, packaging waste is significantly reduced which makes a positive impact on landfills. This also reduces the energy expanded to transport ready to use liquid deodorizers which can consist of as much as 95% water! And what is good for the planet is also good for you because a super concentrated product ends up saving you money without compromising quality!
How Odoreze® Controls Odors
The Odoreze® All Purpose Odor Control Spray utilizes state of the art biotechnology and works in a uniquely effective manner to eliminate noxious home, boat and car odors. Firstly, it immediately binds to the odor causing molecules such as organic acids, hydrogen sulfide, ammonia, thiols, mercaptans and many other gases to destroy them. Secondly, it inactivates the enzyme urease which converts nitrogen and urea to noxious and unpleasant smelling gases like ammonia. Thirdly, it destroys odor producing anaerobic bacteria and promotes the growth of friendly aerobic odor destroying bacteria. Odoreze® does not merely mask odors, it truly eliminates them and prevents their formation using the Deodorizing Power of Nature.
Applications
Odoreze® All Purpose Odor Control Spray can be effectively used to eliminate tough odors generated from the following: bathrooms, bedrooms, boats, cars, kitchens, living areas, basements, floors, closets, crawl spaces, yards, pets, animal stalls, animal waste, skunks, storage areas, smoking areas, water damage, fire damage, and other areas with odor problems.
Directions
If you are using the concentrated deodorizer, first dilute 0.25 oz. Odoreze® super concentrate/gallon water to make the working solution. Once mixed with water, the diluted Odoreze® should be used within 2-3 days to ensure optimal activity of the product. If you need to store the diluted solution for longer, add 0.15 g sodium benzoate/gallon diluted Odoreze® or 0.1 oz copper sulfate/gallon diluted Odoreze® gallons to preserve it.
For a breath of fresh air, simply spray Odoreze® All Purpose Odor Control Spray on the odor source or air evenly in a sweeping motion and smell the difference. Repeat, if necessary, until the odor is eliminated. For best results, use frequently as part of a regular cleaning routine. Odor control has never been safer, easier and more effective! As a precaution, test for colorfastness in an inconspicuous area before use.
For large scale odor control applications, Odoreze® may be effectively delivered from a variety of equipment ranging from a simple portable fogging machine to complex metering, injection, and recovery systems found in air scrubbing/filtration units.
Availability
Odoreze® is conveniently available as a 32 oz. ready to use spray or super concentrated 16 oz. deodorizer at a competitive price. The Odoreze® All Purpose Odor Control Concentrated Spray is easily diluted to make 64 gallons saving you money and the environment from packaging waste and shipping energy. Larger containers are available upon request.
Verified Customer Reviews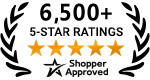 Products Related To The One You Are Viewing
* Required Fields
Ask Dr. No Odor a Question
Enter Your Name:

*

Enter Your E-mail:

*

Enter Your Question:

*

Enter Text

*



Past Question and Answers
Received:
SHERRY: i have the worst odor due to rescuing cats that were not fixed and some pregnant. I had to stop rescuing but i still have a lot in my house now. My friends and family say they can't stand the smell. I clean daily. Tried a lot of products but nothing helps. I found one that did but it is too expensive almost a hundred dollars for a half pint PLEASE PLEASEPLEASE HELP HELP DESPERATE !!!!!! ANSWER: I would recommend cleaning with ODOREZE House Odor Remover & Cleaner. This is a concentrated product and one bottle makes 64 gallons of working deodorizer so a little goes a long way and will save you a lot of money. You can simply add it to you regular cleaning solution to deodorize while mopping or cleaning to save a step or you can also use it by itself. You can also spray it around your house in your air and in litter boxes to control odors. In addition, you can place SMELLEZE Reusable Pet Smell Deodorizer Pouches in your house to remove cat odors 24/7. This can be used over and over again for years so is very cost effective.
Received:
EDITH: How to get the very sickly sweet smell of incense, or perhaps some kind of tea out of an old small Japanese Satsuma teapot. Smells kind of like Patchouli. It's really strong! ANSWER: Thank you for emailing us about your Japanese Satsuma teapot odor problem. I would recommend using Odoreze™ Natural House Deodorizing Cleaner to get the Patchouli and other odor out from your Japanese Satsuma teapot. Just soak your teapot overnight or longer in Odoreze™ and smell the difference. Repeat soaking, if necessary, until the odor is gone.
Received:
LORRAINE: How do I get the odor of cabbage out of my pressure cooker?
ANSWER: I would recommend soaking the pot in ODOREZE Eco All Purpose Odor Cleaning Concentrate and washing it out with same product to remove the cabbage odor. This is a natural plant-based deodorizer that is safe to use with cookware.