SmellRid® Flatulence Smell Eliminator Charcoal Chair Pad
Product Reviews
|
1 Answered Question
Discreetly filter & deodorize flatulence odor
To use, place on any seat in office, auto, home
Activated carbon pads power-absorb odor
Perfectly sized for every seating option
Portable - Folds to fit in pocket or purse
Reusable & Reactivated in direct sunlight
Easily stows in drawers or car compartments
Long lasting anti-flatulence odor control
Safe, natural, non-toxic, fragrance-free
Order Risk Free
When you buy the SmellRid® Reusable Flatulence Smell Filtering Carbon Chair Pad, you do so at absolutely no risk. It comes with a 100% satisfaction guaranteed warranty. If it fails to perform according to its specifications or is defective, we will replace it immediately.
Order Risk Free
Code
Product Name
Price
Quantity
62010
SmellRid® Reusable Flatulence Smell Filtering Carbon Chair Pad: 16"x 16" Fart Deodorizer Pad
1 Pad/Chair
$12.99
All Product Reviews for
SmellRid® Flatulence Smell Eliminator Charcoal Chair Pad
Overall Product Rating:
Rated
5

out of 5 stars |

6

Reviews
| | | |
| --- | --- | --- |
| 5 star: | | 6 |
| 4 star: | | 0 |
| 3 star: | | 0 |
| 2 star: | | 0 |
| 1 star: | | 0 |
Verified Buyer
SmellRid covers flatulence odor
By
Jeri
(Lamar) [8.24.2020]
SmellRid® Charcoal Flatulence Deodorizer Pads are really comfortable. I wear them when I go to work, on particularly bad days, I have major digestion issues. Recommend if you have similar problem.
Verified Buyer
MY NEW TRUSTED DEODORIZERS/INDOOR AIR PURIFIERS
By
Anthony
(El Reno) [6.18.2020]
I started using SmellRid® Reusable Activated Charcoal Smell Eliminator Pouches a few months back and I am liking them a lot. These are eco-safe and pet-safe plus they do a good job of odor neutralization. I would say that these small pouches are the whole package.
Verified Buyer
BEST for controlling fart smell
By
Kella
(Peterborough) [6.15.2020]
I have a terrible flatulence problem. I use these pads everywhere - on my chair, sofa, car, office and bed. It really helps to control the fart odor which can be so embarassing. So glad there is actually a product for flar smell!
Verified Buyer
SmellRid Charcoal Pads Saved Me from Embarrassing Flatulence Odor
By
Joanne
(Nampa) [2.27.2020]
I was recommended SmellRid™ Reusable Flatulence Smell Eliminator Charcoal Chair Pads from a friend. These have been a great help in controlling gas odor. I place them on the chair, sofa, bed or any other place that I sit to control the odor from flatulence.
Verified Buyer
Good Enough to Trap Memory Foam Smell
By
Kelly
(Newport) [2.11.2020]
I used the SmellRid® Reusable Flatulence Smell Filtering Carbon Chair Pad on a wheelchair to stop the memory foam smell from coming through. I got the desired results, would recommend
Verified Buyer
Perfect Solution to Stop Embarrassing Fart Odors
By
Richard
(Beacon) [9.6.2019]
SmellRid™ Charcoal Flatulence Deodorizer Pads are reliable, natural and safe for anyone suffering from flatulence odor problems. These are flexible and stay in place. Would recommend to people with this issue.
Volume Discount (Buy 6 Get 10% / Buy 12 Get 15%)
More Info
Summary
Description
How it Works
Eco Benefits
Videos
Q & A
Product Reviews
Stop Embarrassing Flatulence Odors
SmellRid® Reusable Flatulence Smell Filtering Carbon Chair Pads provide long lasting protection against the odors associated with flatulence gas. No matter where you sit—at home, office, restaurant, plane, train or in your car—SmellRid® will stop embarrassing flatulence odors from escaping.
Each SmellRid® Reusable Flatulence Smell Filtering Chair Pad is made of activated carbon-infused material—creating an effective, all natural, flatulence odor-destroying barrier. Perfectly sized, these discreet odor-killing chair pads offer maximum deodorizing power.
Reusable and portable, easily folding to fit in pocket, purse, drawer or vehicle compartments, SmellRid® chair pads are the perfect flatulence smell eliminator for every seating situation. You can even use it to slip some smell protection between you and the last person who used public multi-use seating.
Turn Wherever You Sit into a Flatulence Smell-Free Zone
Your flatulence smell-free zone can be created anywhere using SmellRid® Reusable Flatulence Smell Filtering Carbon Chair Pads. Perfectly portable, each pad folds conveniently to stow in purse or pocket, drawers, or vehicle compartments, allowing you to filter flatulence odors wherever you sit!
To maintain this all-important funk-free zone, SmellRid® Flatulence Smell Filtering Chair Pads continually absorb any gaseous odors you expel. Easy to use and discreet, each anti-flatulence carbon chair pad utilizes the natural and highly effective odor-neutralizing power of activated carbon. Use your smell filters in your favorite chairs at home or the office, as well as in any public seating where flatulence odors may be lurking from previous users.
Protecting Your Seating from Flatulence Odors
Flatulence odors, with or without audio accompaniment, can range from embarrassing to devastating. Unfortunately, due to the chemical makeup of flatulence, that 'rotten egg' smell can be 'left behind' on the porous cushions of various types of furniture in addition to stinking up the room. This foul odor can even accumulate over time, saturating certain types of materials and easily crinkling the noses of anyone near it.
Our homes and office spaces are often filled with deodorizing options. We want the spaces we spend time in to reflect either pleasant smells or at a minimum be neutral sniff-wise. We also devote time and money to ensure that our body odors are pleasant, neutral, or at the least, inoffensive. We don't aim to stink up the various places we sit, but when the questionable lunch burrito rumbles in our gut or overindulgences of the night before gurgle threateningly, it may seem like we have zero de-funk options.
Fortunately, that's just not so with the aid of SmellRid® Flatulence Smell Filtering Chair Pad!
Reusable for Long-lasting Flatulence Smell Filtering
Perfectly sized, easy to use, and fully portable, SmellRid® Reusable Flatulence Smell Filtering Carbon Chair Pads have it all—plus, they're Reusable! Simply pop each Smell Filtering Pad into direct sunlight to reactivate the odor-absorbing charcoal infused in the material of each pad. This proprietary activated carbon material captures air-borne flatulence odor molecules and completely neutralizes them, leaving you confidently odor free.
The Bottom Line
Most everyone suffers one time or another from flatulence and the foul odors that can come with it. Why not protect your environment and your seat cushion? It's easy to do! Just create a powerful flatulence smell-free barrier by sitting on a discreet, reusable, activated carbon-infused SmellRid® Flatulence Smell Filtering Chair Pad.
SmellRid® Reusable Flatulence Smell Filtering Carbon Chair Pads are just one of the many eco-smart NoOdor.com products that adhere to our dedication in developing non-toxic, natural odor solutions that are safe for use around people, pets, and the planet.
Verified Customer Reviews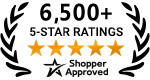 Carbon Smell Remover Products Related To The One You Are Viewing
* Required Fields
Ask Dr. No Odor a Question
Enter Your Name:

*

Enter Your E-mail:

*

Enter Your Question:

*

Enter Text

*



Past Question and Answers
Received:
ANDY: I am looking for something to place on my father's lift chair that won't slide off when he moves. Even though the chair has upholstery that can be wiped, it would be nice to have some type of pad that would absorb urine odor and some wetness ANSWER: I would recommend using SmellRid™ Reusable Smell Eliminator Charcoal Chair Pad: 16" x 16. We have many customers using this product on chairs to control strong odors and have not had any complaints of it being slippery. It's made of activated carbon and it's an excellent odor absorber that lasts for a long time. If you can use something that absorbs urine, consider using Smelleze® Urine Solidifier & Deodorizer Mat. This super absorbent product can also be used on a chair and is capable of absorbing 100 times its own weight in urine and its extremely effective and lightweight.