Smelleze® Reusable Cooking Smell Deodorizer Pouch
Product Reviews
|
2 Answered Questions
Eliminates bad food smell without cover-ups
Clears the air so you can breathe easier
Kills cooking, frying, spoilt food & garbage odors
Set close to cooking odor and/or in air ducts
Used by top chefs and five-star restaurants
Reusable for many years to save you money
Heat in microwave or sun to refresh & reuse
Conserves energy by renewing with solar power
Safe to use around food, in kitchen & fridge
Made naturally in the USA
Order Risk Free
When you buy the Smelleze® Reusable Cooking Smell Deodorizer Pouch, you do so at absolutely no risk. It comes with a 100% satisfaction guaranteed warranty. If it fails to perform according to its specifications or is defective, we will replace it immediately or refund you.
Order Risk Free
Code
Product Name
Price
Quantity
10401
Smelleze® Reusable Cooking Smell Deodorizer Pouch: X Large
Treats 150 Sq. Ft. (Size: 5.5" x 8")
$15.99
All Product Reviews for
Smelleze® Reusable Cooking Smell Deodorizer Pouch
Overall Product Rating:
Rated
4.9

out of 5 stars |

13

Reviews
| | | |
| --- | --- | --- |
| 5 star: | | 12 |
| 4 star: | | 1 |
| 3 star: | | 0 |
| 2 star: | | 0 |
| 1 star: | | 0 |
Verified Buyer
Amazing Odor Absorber for Home & Kitchen
By
Deanna
(Greeley) [11.12.2020]
I am a huge fan of scented candles but lighting them after cooking food only creates an ucky mash of odors. So, I use the Smelleze® Reusable Restaurant & Bar Smell Deodorizer Pouch to absorb all the cooking odors. It really cleanses the indoor air so I can then go ahead and light my candles to make the house smell nice.
Verified Buyer
BEST deodorizing solution for commercial food outlets
By
Pieter
(Jonesborough) [6.23.2020]
My client has more than 100 retail outlets and I advised them to use SMELLEZE Reusable Cooking & Food Smell Deodorizer Pouches at all their fresh meat display areas as well as the areas where returned stock and waste is stored. There is nothing more negative than bad odors when it comes to shopping. This product really helps in getting rid of all raw and cooked food odors. They place one or more pouches, as needed, in the meat display areas to absorb and eliminate all bad food odors. It works fine inside refrigerated areas. They seem to be really happy with my recommendation, so thank you!
Verified Buyer
Very Happy with Smelleze Deodrizer Pouch for My Diner
By
MARGARET Z
(Madison) [10.21.2019]
Tough smells call for tough products. We recently purchased a small breakfast diner and it had a bad smell when you walked in, coming from cooking and the lack of cleaning. Even though we did clean most of it the smell was still there, like old grease. We were sure that we wanted chemical free products that are safe to be around food and cooking material so we consulted noodor. Bought and used Smelleze Cooking Smell Deodorizer Pouch for the overall smell and Odoreze Natural Grout Cleaner for the cooking counters, grease removal. Awesome products! 5 stars definitely! margaret
Verified Buyer
Neutralizes Cooking Odor and Keeps Humidity in Check
By
Brandie
(Bedford) [9.10.2019]
Smelleze bags does a great job of absorbing and destroying strong cooking odor. I could smell the difference. I use it on my air vents so its working constantly 24/7. I am very happy with the product.
Verified Buyer
Strong Cuban Cooking Smell Eliminated
By
Nathan
(Miami) [6.12.2019]
I have found Smelleze™ Reusable Cooking Smell Deodorizer Pouch to be the best product to remove (not cover up) food smells coming through ducts and under doors. These odors were noxious to a super sensitive elderly person living in a multi unit building, it was related to Cuban ethnic cooking styles. Smelleze encapsulated the smell molecules at source and over a week of using it the smell was eliminated. Inserted it near vent and reuse it constantly now.
Verified Buyer
I Got Rid of Smell in Kitchen
By
Tracy
(Alpine) [6.6.2019]
My problem was inconsistent odor primarily when it got windy or damp. Noticed it especially in food/liquids prepared in kitchen. Odor went away on sunny, nice weather days. Got the Smelleze™ Reusable Cooking Smell Deodorizer Pouch to hang in the kitchen as it seemed to be the most suitable. The order arrived within stipulated time and there was considerable difference in smell since I have started using Smelleze. Happy!
Verified Buyer
Eliminate ALL Nasty Cooking Smells with SMELLEZE
By
Emma
(Canton) [6.6.2019]
I was bothered by my neighbors cooking smells in my bedroom as well as my kitchen that was coming through the walls! However, I was able to eliminate these nasty odors with the help of Smelleze™ Reusable Cooking Smell Deodorizer Pouch. It was as easy as placing it in the vent on that particular wall and the smell molecules were encapsulated at source. Happy!
Verified Buyer
Cooking Smells Bother Me No More!
By
Rita
(Athens) [4.18.2019]
I had a problem with food cooking smell seeping into the unit above because our building is quite old. Since I started using the Smelleze™ Reusable Cooking Smell Deodorizer Pouch, tables have totally turned. There is a constant fresh feeling in the kitchen and no more strong smell.
Verified Buyer
Smelleze Took Out the Strongest Curry Smell
By
Amy
(Belmont) [3.27.2019]
I needed to get the smell of curry out of my apartment. When I moved in, the odor was SOOO strong it kept bothering me. I landed on noodor.com while searching online and bought the Smelleze™ Reusable Cooking Smell Deodorizer Pouch. It eliminated the smell within a few days. Now I keep it hung in the kitchen and keep windows open while cooking myself. The air feels much fresher now!
Verified Buyer
Drove Cooking Smells Away with Smelleze
By
TERRY
(Alexander City) [1.25.2019]
Wanted something to clean air of cooking smells especially onions and garlic in the kitchen. Since I do not rely on any chemical loaded or scented products, Smelleze™ Reusable Cooking Smell Deodorizer Pouch is the right choice for chemical-free smell removal in cooking areas. 100% satisfied.
Verified Buyer
Perfect Natural Product For Cooking Odor
By
LYNDA C
( Topeka) [11.2.2018]
I am a vegetarian and live in a house of carnivores and when they cook the smell comes directly to my room. Needed something for the food odor. Using the cooking smell deodorizer from smelleze as it is natural and really effective. Now whenever they cook, the smell does not penetrate in my room ever and gradually disappears from the kitchen as well in 1-2 hours after cooking.
Verified Buyer
Smelleze Cooking Pouch is Outstanding for Everyday Use
By
RACHELLE U
( Indianapolis) [10.31.2018]
I needed to get rid of curry smell. Very strong and annoying. I used Smelleze® Reusable Cooking Smell Deodorizer Pouch in the kitchen. I like it so much that I now use it every time I cook, I just rejuvenate and reuse it. Now hangs permanently in my cooking area.
Verified Buyer
Cooking Pouch Helped Rid The House Of Fish Odor
By
CLAUDIA X
( Jackson) [10.25.2018]
For over a week after we steamed rock fish in the kitchen there was lingering fish odor in the entire house. Smelleze Reusable Cooking Smell Deodorizer Pouch really helped with ridding the smell, the house smells cleaner now. Would highly recommend.
10400
Smelleze® Reusable Cooking Smell Deodorizer Pouch: XX Large
Treats 300 Sq. Ft. (Size: 6" x 9.5")
Volume Discount (Buy 6 Get 10% / Buy 12 Get 15%)
More Info
Summary
Description
Directions
Eco Benefits
Videos
Q & A
Product Reviews
Does Your Kitchen Smell Like Last Night's Dinner?
Your kitchen has lingering odors from cooking, spoiled food, and garbage that seep into every corner of your home. Your or your neighbors signature curry fish sauce may smell heavenly when it's simmering on the stove, but its acrid fishy smell will linger in your kitchen and house for days.
Smelleze® Reusable Cooking Smell Deodorizer Pouches can knock the wind out of all kitchen smells, lingering garlic and onion odors, burnt-to-a-crisp funk that never seems to go away completely, spoiled food odor, and the putrid piece de resistance, your trash can and garbage disposal unit.
Our non-toxic and all-natural extra strength cooking deodorizer pouch was originally formulated to eliminate heavy-duty cooking and food smells in restaurants without masking the odors with fragrance - because covering smells with stronger smells doesn't solve the problem, and only makes it worse.
To use, simply place Smelleze® Reusable Cooking Smell Deodorizer Pouches near the source of the odor, on/near return vents, or in air ducts, and close to the garbage can area You will smell the difference, and your guests can breathe easier when Smelleze® clears the air of all cooking, frying and decomposing food odors. If you want your kitchen to smell really clean, use the same pouches the restaurant industry has used for years. EcoSmart Smelleze® pouches are good for your kitchen and good for the environment.
When your Smelleze® Reusable Cooking Smell Deodorizer Pouch starts to lose its punch, you can easily rejuvenate its odor-eliminating power by placing it in direct sunlight for a few hours, or in a microwave oven for a few minutes. Either way, Smelleze® saves you money because they will keep your kitchen and your whole house smelling fresh week after week, month after month, so you'll never have to worry about tell-tale kitchen odors again.
If you take pride in having a clean odor-free kitchen, use Smelleze® Reusable Cooking Smell Deodorizer Pouches wherever strong food odors linger. Don't let your guests give your kitchen the stink-eye!
What Causes Stinky Kitchen Odors?
First and foremost are the pungent and lingering smells of cooking and frying. Even with a top-notch exhaust system and new air filters, stale cooking odors are gases that are too small to be trapped by conventional filtration, and they can stink up your whole house for days.
Secondly, your garbage can area and garbage disposal reek, and you know it. Nothing can kill your appetite quicker than a seat at the table close to the garbage can, not to mention the decomposing food particles left on your food preparation surfaces.
Finally, we have a few hidden – but potentially deadly – kitchen odors lurking behind the scenes. A newly renovated kitchen or new appliances can give off harmful Volatile Organic Compounds (VOCs) that can lead to serious illness, and your refrigerator and freezer can leak freon gas and many unpronounceable chemical fumes your nose can't even detect.
The sources of putrid smells emanating from your kitchen are – literally – inexhaustible, so turn to Smelleze® Reusable Cooking Smell Deodorizer Pouches for permanent relief.
Smelleze® to the Rescue
Smelleze® Reusable Cooking Smell Deodorizer Pouches are the natural, safe and easy way to eliminate all unpleasant kitchen smells, once and for all. To keep your whole house smelling clean and fresh, simply use Smelleze® Reusable Cooking Smell Deodorizer Pouches placed strategically near the odor source.
What Type of Cooking Odors are Targeted by Smelleze®?
Smelleze® will just about eliminate any nasty cooking odor you smell in your kitchen. Following are some typical examples:
Strong odor even from your neighbors spicy food
Acrid smell of burnt popcorn, toast or food
Lingering smell of cooked fish or fish sauce
Garlic, onions, kimchee, canned tuna, and sauerkraut
Decomposing food in the trash and garbage disposal
Bad spoilt food odors in refrigerator or freezer
Stench of boiled cabbage or broccoli
Chemical odors outgassed by kitchen appliances or new building materials
Where to use the Smelleze® Reusable Cooking Smell Deodorizer Pouch
To get rid of pesky lingering food odors from your kitchen or those strong spicy smells drifting in from neighbors, simply set Smelleze® Reusable Cooking Smell Deodorizer Pouches in any area with cooking odors in your house, condo or apartment. It's perfectly safe to use this product in the kitchen, fridge and around food.
How to use Smelleze® Reusable Cooking Smell Deodorizer Pouches
Open the packet and remove the Smelleze® pouch. You are now ready to tackle any foul kitchen odors. Our fragrance-free, non-flammable product should be placed as close to the bad smell as possible, so get creative. Smelleze® can be hung on the back of a chair, a doorknob, or kitchen towel rack, or can be set on any horizontal surface. To stop garbage smell dead in their tracks, hang a Smelleze® X-Large or XX-Large reusable cooking smell deodorizer pouch on a tiny hook just above the kitchen trash can or place inside the bin.
For a fresh aura throughout your home, place Smelleze® all-natural deodorizer pouches directly on floor vents, or hang them from a wall or ceiling vent. They look natural and earthy, and blend in with any décor.
How does Smelleze® Work?
Smelleze® works like magic to absorb cooking odors at their source by using negatively charged ions to clean the air and fight indoor air pollution. It starts working immediately, and continues to eliminate odors week after week.
How to Rejuvenate and Reuse Smelleze®
To reenergize your Smelleze® pouch, simply place in direct sunlight for a day, or in a microwave oven on low for 2-3 minutes and reuse. Our amazing environmentally-friendly pouches will last for years without losing their strength.
Professional Strength EcoSmart Cooking Smell Deodorizers for your Home
Smelleze® reusable cooking smell deodorizer pouches are non-toxic, non-hazardous, non-scented, and chemical-free. Made from all-natural ingredients, they will continue to remove the cringe-worthy odors from your kitchen for years, and can later be recycled by sprinkling the contents on the ground, flowerbed or on a compost pile.
The Smelleze® Reusable Cooking Smell Deodorizer Pouch was developed to eliminate pungent restaurant and bar odors, including cooking, frying, beer, smoke and strong spicy smells that can ruin a diner's experience, so imagine how effective it will be in your own kitchen!
Verified Customer Reviews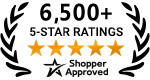 Products Related To The One You Are Viewing
* Required Fields
Ask Dr. No Odor a Question
Enter Your Name:

*

Enter Your E-mail:

*

Enter Your Question:

*

Enter Text

*



Past Question and Answers
Received:
JANE: We have an older restaurant that has developed a smell and we can not find the source. It is a very clean restaurant and we've had Service Master out and they confirmed that there is no visible area that needs any attention so cleaning is not the issue. I am at my wits end. It is not a sewer smell. It is almost a smell of vomit or something sour. We've bleached, we've pulled out equipment but it is still there. We have 9 other restaurants so we are not novices but need some serious help. Service Master has exhausted their ideas. Help, please!! ANSWER: Firstly, I would recommend using Smelleze® Reusable Restaurant Smell Deodorizer Pouches to eliminate the bad airborne odor in addition to all regular food related smell. For a breath of fresh air, simply place Smelleze® pouches in all areas or spaces with the bad odor. In addition, take advantage of your HVAC system, by placing the Smelleze® pouches on your return air vents, in your air ducts, and/or in front of the air return duct in your furnace. When used in this manner, the pouches act as very efficient air purifiers to filter odor from the recirculating air without investing in any expensive equipment. Secondly, you can sprinkle Smelleze® Natural Carpet Smell Deodorizer Powder on your carpet to draw the odor out before it's released into the air. Allow it to work for at least a few hours or overnight. The longer the better. Then simply vacuum and repeat the treatment, if necessary, until all the odors are removed. Thirdly, you can use Odoreze™ Floor Odor Removal Deodorize & Cleaner to eliminate the smell from your floor if it's not carpeted e.g. it is laminate, hardwood or tile floor. Simply mix the product with water and mop the floor. Better still, just add it to your regular cleaning detergent and mop as usual to save a step. This way you will automatically deodorize your floor while cleaning it. You can also use Odoreze™ to wipe down any other hard surfaces that has absorbed odors e.g. counter tops and for drain odor. This product is sold as a super concentrate so it will make 64 gallons of working solution and last for a long time.
Received:
CAROL: I have a Chinese person who lives in my house and cooks food that smells so bad it makes my eyes water. I need a product that will take the smell out of the air immediately. It starts in the kitchen and goes all over the house and it is too strong to take. What do you suggest? ANSWER: I would recommend using Smelleze® Reusable Cooking Smell Deodorizer Pouches to eliminate the chinese food odor from the air. For a breath of fresh air, simply place Smelleze® pouches in the kitchen near stove and all rooms or spaces with the bad odor and smell the difference.