Odoreze® Natural Compost Odor Control Deodorizer Spray Concentrate
Product Reviews
|
1 Answered Question
Squirt on compost piles to control the odor naturally
Eliminates compost smell during & after processing
Decomposition process produces rich dark compost
Natural plant based ingredients are chemical-free
No carcinogens, phosphates or heavy metals
Biodegradable, non-toxic & environmentally-friendly
On Generally Regarded as Safe (GRAS) list
Effective against any type of smelly compost
Economical- only costs 45 cents/working gallon
Order Risk Free
When you order the Odoreze® Natural Compost Odor Control Spray, you do so at no-risk whatsoever. It comes with a 100% satisfaction guaranteed warranty. If it fails to work according to our stipulations or is defective, it will be replaced right away.
Order Risk Free
Code
Product Name
Price
Quantity
15003
Odoreze® Natural Compost Odor Control Spray: 16 oz. Concentrate
Makes 64 Gallons
$28.99
All Product Reviews for
Odoreze® Natural Compost Odor Control Deodorizer Spray Concentrate
Overall Product Rating:
Rated
5

out of 5 stars |

6

Reviews
| | | |
| --- | --- | --- |
| 5 star: | | 6 |
| 4 star: | | 0 |
| 3 star: | | 0 |
| 2 star: | | 0 |
| 1 star: | | 0 |
Verified Buyer
Highly Recommendable Chemical-free Compost Deodorizers
By
Dave
(Fernandina Beach) [4.21.2020]
I am chemically sensitive and I like that your products are made of 100% natural ingredients and are fragrance-free too. I live with someone who has serious allergies to many products, and Odoreze Concentrate is the only product that we have used in a long while that has not triggered her allergies. We are really thankful! Just as important, it does a graat job in controlling compost odors
Verified Buyer
Trustable Natural Compost Odor Remover
By
Kyle
(Harpers Ferry) [4.16.2020]
We ordered the Odoreze Natural Compost Odor Control Spray in the 16 oz. size as a solution for our compost piles. This was a good choice for us because lately we are required to submit the ingredients for all the products we use and Odoreze is 100% natural. So, no controversial ingredients here.
Verified Buyer
Great for managing Fertilizer Odor
By
James
(Lafayette) [10.25.2019]
I run a fertilizer storage warehouse with liquid fertilizer tanks that smell. For the past few months I have switched to the Odoreze Natural Compost Odor Control Deodorizer Spray and I am completely satisfied with the results. Thanks!
Verified Buyer
Awesome - Nature Friendly Product
By
JANIE B
( Des Moines) [10.31.2018]
I put down some corn gluten meal as a weed preventative next to the house in the rock landscape area and a foul odor started coming from the area of application. I was looking for a ecologically friendly product online when I found the Odoreze™ Natural Compost Odor Control Deodorizer Spray Concentrate that is chemical free. It is a good product for eliminating terrible smell without any damage. Squirted on the affected area for a few days and got the results I wanted.
Verified Buyer
happy I am to have found Odoreze!
By
V. Gold
(Long Island, New York ) [8.26.2015]
I just want to tell you how happy I am to have found Odoreze! As a new gardener and composter it was wonderful to find a product that lets me collect kitchen waste without "stinking up" the whole house. When the pail in which I was collecting fruit and vegetable scraps began to develop the kind of odor only rotting food can have, I sprayed the diluted Odoreze into it. Amazingly, the odor was gone within a few minutes! It was at least a week, or so before I had to spray a little more into the pail. Even more amazing was when I used the Odoreze in a pail of food scraps that had sat outdoors from the end of last summer until a couple of weeks into Spring. Talk about a smell! I was afraid the neighbors were going to call the EPA because of the stench. Well - I ran into the house and grabbed the diluted Odoreze - dumping it into the rotted food scrap container and quickly burying the "stinky" waste into a container of dried leaves collected the Fall before. Once again the odor was relatively quickly dissipated and has not been a problem since! What's more, . . . today, when I went to stir the composting materials, the waste that had been mostly wet leaves and rotted food a few weeks ago was almost completely converted to compost! Could it have been the beneficial bacterial action of Odoreze, like your promotional materials say? Whatever it is - I'm impressed! I had to tell you how happy and excited I am to have found Odoreze. It has proved itself extremely effective for both small and large composting needs. Also - please feel free to use any portion of my comments to let people know how wonderful Odoreze is and that I highly recommend it to both experienced and new composters. It has truly transformed what's possible in composting!
Verified Buyer
My Composting Bin Stopped Smelling!
By
Brittany n.
(Spokane) [8.14.2015]
We usually compost the waste materials from our home and use it to nourish our beautiful garden that we have developed over the years. It was really going well until the neighbors started complaining about the composting odor which never bothered us. So I decided to find a solution to the problem before my neighbors got too bent out of shape. That is when I came across Odoreze™ Natural Compost Smell Eliminator Spray. I simply sprayed the compost pile I had to start with and then every time I had new layer (about 6") of waste in the bin. This was very economical since each bottle of Odoreze™ makes over 60 gallons of working solution so I didn't even use much of it. By the end of it all when the compost was all done and ready, there was no foul or strong stench whatsoever in the compost. The best part is that my neighbors stopped complaining. I think this spray is a must have for people who are really into composting and live in heavily populated urban areas.
15040
Odoreze® Natural Compost Odor Control Spray: 32 oz. Concentrate
Makes 128 Gallons
15041
Odoreze® Natural Compost Odor Control Spray: 5 Gallon Concentrate
Makes 2560 Gallons
Volume Discount (Buy 6 Get 10% / Buy 12 Get 15%)
All Odoreze Concentrated Sprays come with a FREE 32 oz. spray bottle to dilute and spray the deodorizer
More Info
Summary
Description
Directions
Eco Benefits
Videos
Q & A
Product Reviews
Say Goodbye To Nasty Compost Odors For Good!
If your property features a compost pile, take a moment to congratulate yourself on reducing your carbon footprint and doing the right thing. As much as you might love the extra nutrients compost provides, you probably do not love the odor. That well-known compost smell impairing your ability to enjoy your backyard is not an issue when you use Odoreze® Natural Compost Odor Control Spray! No matter what type of organic matter the compost pile contains, our amazing spray eradicates any resulting malodor completely.
The unique blend of our Odoreze® all-natural formulation immediately attacks and destroys strong compost odors from ammonia, hydrogen sulfide, and other gases that create nose-numbing stench. This fantastic deodorizer also controls odors for days after spraying by promoting the growth of friendly odor destroying bacteria to produce long lasting results. Furthermore, it helps to provide you with dark, wonderfully nutrient-rich compost for your garden.
Our non-toxic spray is easy to use: simply dilute 2-4 teaspoons Odoreze® super concentrate/gallon water to make your working solution and use it within 1 month for optimal results. Spray the solution on compost piles or widrows to the point of saturation and repeat whenever you turn the piles over. Surfaces should also be sprayed during the curing process. Use the product as often as necessary to eliminate odors.
Our all-natural Odoreze® deodorizer is made from pure plant extracts. It's completely biodegradable, chemical-free, fragrance-free, non-toxic, and a friend to the environment in addition to being effective on any type of nasty compost smell.
Don't let composting odors impede your backyard fun! Purchase Odoreze® Natural Compost Odor Control Spray today. It's eco-friendly, economical, only costs 45 cents/working gallon, and it works!
Unleash the Deodorizing Power of Nature™
Odoreze® Compost Odor Control Spray is formulated from a unique blend of natural and environmentally friendly ingredients to provide a powerful deodorizing action. It was specially developed to attack and destroy odoriferous gases like ammonia and hydrogen sulfide produced by anaerobic bacteria in compost operations. It also controls odors after processing and produces a rich dark compost. To Unleash the Deodorizing Power of Nature™, simply spray Odoreze® on the compost piles and smell the difference!
Safe Environmentally Friendly Ingredients
The Odoreze® Compost Odor Control Spray is a biodegradable, non-toxic and non- flammable deodorizer. It is made entirely from safe naturally derived ingredients. Odoreze® does NOT contain hazardous air pollutants, ozone depleting substances, phosphates, nitrates, nonyl phenols, carcinogens, fragrances, dyes, alcohols, caustic, ammonia, chlorine bleach, quats, silicates, chlorinated solvents, or petroleum distillates. It is a high performance odor control product without the environmental, health and safety issues associated with conventional deodorizers containing harmful synthetic chemicals. Furthermore, all ingredients are approved by the FDA (Food & Drug Administration) under 21 CFR-172.510 and FEMA 3121 and on the GRAS (Generally Regarded as Safe) list. Odoreze® meets and the toughest regulations in existence today making it safer for all and provides an ideal green solution for eliminating composting odors without adding pollutants to the environment.
Sustainable Compost Odor Solution
Odoreze® is made from all natural renewable resources and reduces the carbon footprint. By focusing on supplying a super concentrated product, packaging waste is significantly reduced which makes a positive impact on landfills. This also reduces the energy expanded to transport ready to use liquid deodorizers which can consist of as much as 95% water! And what is good for the planet is also good for you because a super concentrated product ends up saving you money without compromising quality!
How Odoreze® Controls Compost Odors
The Odoreze® Compost Odor Control Spray utilizes state of the art biotechnology and works in a uniquely effective manner to eliminate composting odors. Firstly, it immediately binds to the odor causing molecules such as hydrogen sulfide and ammonia to destroy them. Secondly, it inactivates the enzyme urease which converts nitrogen and urea to noxious and unpleasant smelling gases like ammonia. Thirdly, it destroys odor producing anaerobic bacteria and promotes the growth of friendly aerobic odor destroying bacteria. Odoreze® does not merely mask odors, it truly eliminates them and prevents their formation using the Deodorizing Power of Nature.
Applications
Odoreze® Compost Odor Control Spray can be effectively used to eliminate ammonia and hydrogen sulfide odors generated from any small home or large commercial compost operation.
Directions
Firstly, dilute 0.25 oz. Odoreze® super concentrate/gallon water to make the working solution. Once mixed with water, the diluted Odoreze® should be used within 2-3 days to ensure optimal activity of the product. If you need to store the diluted solution for longer, add 0.15 g sodium benzoate/gallon diluted Odoreze ™ or 0.1 oz copper sulphate/gallon diluted Odoreze® gallons to preserve it.
Spray the diluted Odoreze® into waste as it is formed into static piles or widrows until it is moist. When the latter are turned and moistened, reapply Odoreze®. It should also be sprayed onto the compost surfaces during curing. Adjust the application rate, dosage, and frequency to optimize the elimination of odors.
For large scale odor control applications, Odoreze® may be effectively delivered from a variety of equipment ranging from a simple portable fogging machine to complex metering, injection, and recovery systems found in air scrubbing/filtration units.
Availability
Odoreze® is conveniently available as a 16 oz. super concentrated deodorizer at a competitive price. The Odoreze® Compost Odor Control Spray is easily diluted to make up to 64 gallons saving you money and the environment from packaging and energy waste. The Odoreze® working solution only costs about 0.45 cents/gallon!
Verified Customer Reviews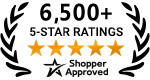 Products Related To The One You Are Viewing
* Required Fields
Ask Dr. No Odor a Question
Enter Your Name:

*

Enter Your E-mail:

*

Enter Your Question:

*

Enter Text

*



Past Question and Answers
Received:
Alcira Socarrás: Good day, I am the manager of the composting plant in the ingenio Risaralda in Colombia. I found in internet your product: Odoreze™ Natural Compost Odor Control Spray. I am interested in testing your product in my plant. Thanks for your answer. Cordially, Alcira
ANSWER: We will be happy to have you test our ODOREZE product for composting smells. We ship to Columbia and all international destinations daily so its quick and inexpensive.