SmellRid® Activated Charcoal Smell Removal Pad
Product Reviews
|
2 Answered Questions
Order Risk Free
When you buy the SmellRid® Activated Carbon Smell Removal Pads, you do so at absolutely no risk. It comes with a 100% satisfaction guaranteed warranty. If it fails to perform according to its specifications or is defective, we will replace it immediately.
Order Risk Free
Code
Product Name
Price
Quantity
62005
SmellRid® Activated Carbon Smell Removal Pads: 12 (4" x 4") Pads/Pack
$15.99
All Product Reviews for
SmellRid® Activated Charcoal Smell Removal Pad
Overall Product Rating:
Rated
5

out of 5 stars |

5

Reviews
| | | |
| --- | --- | --- |
| 5 star: | | 5 |
| 4 star: | | 0 |
| 3 star: | | 0 |
| 2 star: | | 0 |
| 1 star: | | 0 |
Verified Buyer
Highly Absorptive Odor Eliminators
By
Burke
(Goliad) [2.8.2021]
I used these carbon pads to clean up chemical spills inside of an inert atmosphere glovebox workstation. The active ingredient is activated charcoal so the absorptive capacity is quite good. Charcoal is sandwiched between non-woven cloths to make a pad so it did work well in my workstation. 5/5 stars from me.
Verified Buyer
Odoreze eliminated gag inducing odor
By
Wendi
(Cambridge) [6.10.2020]
I have a 1000 sq ft open space studio near a meat processing plant. The smell varies between slight and very intense - gag inducing! A friend recommended placing SmellRid® Reusable Charcoal Smell Eliminators in the air vents and inside the apartment as she has used them before and was confident about their efficacy. Good I trusted her because these pouches were life saving! They contained the odor before it permeated my studio and it never now reaches the level of gag inducing. Thanks!!!
Verified Buyer
Excellent Deodorizers for Suitcase, Cut to Fit Sheets
By
Renee
(Hannibal) [4.27.2020]
In surfing your website, I found the SmellRid® Reusable Universal Activated Carbon Pads I use it for suitcases while travelling. It keeps suitcase smell-free even with dirty laundry. I also attach it to my clothing to control BO. Excellent versatile product for odor control.
Verified Buyer
Awesome Product to Cover Flatulence Smell
By
Pam
(Clayton) [9.3.2019]
I suffer from gastric problems and use the SmellRid™ Charcoal Flatulence Deodorizer Pads when the problem gets severe. These could be transferred to different underwear as long as the adhesive strip is still sticky. These are comfortable and totally safe and trap flatulence smell quite effectively.
Verified Buyer
Great for Filtering Dead Mouse Odor from my Car
By
Jenny F
( Sandy Springs) [11.5.2018]
There was a mouse that was ground up in the heating/AC fan of my car. After the mouse was removed, I was afraid of getting Hunter's Disease from any mouse residue that might come through the vent when we turned on the AC or Heat. So I bought SmellRid™ Activated Carbon Smell Removal Pads and installed them on my vents. It was very easy! It worked great. It filtered out 100% of the debris in addition to the dead mouse smell. It was like I never had ground dead rodent in my car!
Volume Discount (Buy 6 Get 10% / Buy 12 Get 15%)
More Info
Description
Directions
How it Works
Eco Benefits
Videos
Q & A
Product Reviews
Verified Customer Reviews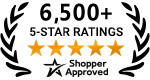 Carbon Smell Remover Products Related To The One You Are Viewing
* Required Fields
Ask Dr. No Odor a Question
Enter Your Name:

*

Enter Your E-mail:

*

Enter Your Question:

*

Enter Text

*



Past Question and Answers
Received:
LOIS: You note that Smelleze® Ostomy Bag Deodorizer Granules can be used in a colostomy bag - can it be used in any way for urine smells such as being used on a Depends garment or a male guard?
ANSWER: Yes, you can use it to absorb urine spills along with its odor. It will solidify the urine and then you can dispose of it. If all you need is to do away with pee smells, you also have the following options:
1. Attach SmellRid Activated Carbon Smell Removal Pads: 4" x 4" on any garment to remove incontinence odor from urine. These handy carbon pads have an adhesive back so they can be attached anywhere. They are also flat and thin so won't stick out.
2. If you want a larger size of the above, consider using SmellRidâ"¢ Reusable Activated Carbon Deodorizer Fabric: 16 x 16". This can be easily cut into smaller pieces of any shape to fit anywhere.
3. Furthermore you can place SMELLEZE best odor eliminator pouches in problems rooms to deter urine malodor from the air and keep the place smelling nice and clean.
Received:
SHERYL: Help - I need a product to help with the smell of my husband's gas. It gags me most nights. He can't ever fart in public either. Please help!
ANSWER: I would suggest taking a look at SUBTLEBUTT Embarrassing Gas Smell Neutralizer. Your husband can use this pad in his underpants to filter out bad embarrassing gas odors both at home and in public. We also offer SMELLRID Activated Carbon Flatulence Smell Pads which can be placed on the bed on his side to trap the farting odor at night. This can also be placed on office chairs and sofas for the same purpose. Finally, you can place SMELLEZE Reusable Home Smell Deodorizer Pouches in your bedroom and other areas to destroy lingering vile smelling gas.