Smelleze® Reusable Basement Smell Deodorizer Pouch
Product Reviews
|
11 Answered Questions
Simply place in basement to get odor out
Removes unpleasant musty basement smell
Doesn't mask basement stench with fragrances
Absorbs moisture to prevent mold & mildew
Reusable for years to save you money
Just place in to sun to refresh & use again
Totally portable & doesn't require power
Eco-friendly, safe, natural & chemical-free
Order Risk Free
When you buy the Smelleze® Reusable Basement Smell Deodorizer Pouch, you do so at absolutely no risk. It comes with a 100% satisfaction guaranteed warranty. If it fails to perform according to its specifications or is defective, we will replace it immediately.
Order Risk Free
Code
Product Name
Price
Quantity
21100
Smelleze® Reusable Basement Smell Deodorizer Pouch: X Large
Treats 150 Sq. Ft. (Size: 5.5" x 8")
$15.99
All Product Reviews for
Smelleze® Reusable Basement Smell Deodorizer Pouch
Overall Product Rating:
Rated
4.8

out of 5 stars |

27

Reviews
| | | |
| --- | --- | --- |
| 5 star: | | 24 |
| 4 star: | | 3 |
| 3 star: | | 0 |
| 2 star: | | 0 |
| 1 star: | | 0 |
Verified Buyer
Best Deodorizer for Attic Smell and Moisture
By
Alvin
(Yuma) [2.12.2021]
I use the Smelleze bags for attic quite often, whenever it smells strong in there. I have two pouches that I bought a couple years ago and I usually microwave the pouches for 2-3 minutes every time before using to increase their effectiveness. I learnt that the granules can even be rejuvenated in a plate or bowl if the bag is damaged. This is pretty good and I like the product as well.
Verified Buyer
Smelleze Good for Our Pediatric Clinics
By
Suzy
(Little Rock) [8.11.2020]
I bought Smelleze in the 2lb bottle #61003 for my several Pediatric Clinics that require a non-toxic absorber that can be used on their carpets and upholstery chairs and easy to clean up. Results were excellent and our facilities did benefit a lot from your product. Thanks!
Verified Buyer
Perfect solution for basement odors
By
Rhonda
(Calistoga) [5.29.2020]
Smelleze Reusable Deodorizing basement pouch has greatly helped me in taking out water leaks, dog urine and feces odor. Appreciate that your business is chemical-free, all natural and fragrance-free.
Verified Buyer
NoOdor.com is an Environmentally Responsible Business
By
Talyn
(Carlisle) [5.1.2020]
I really appreciate your deodorizer products as you are the only company I have found that is chemical free and eco friendly. That is why I chose your basement bags to decrease the smells coming from my basement through the vents when the furnace or AC is on. Made the right choice and it makes me happy that I am able to contribute to the environment.
Verified Buyer
Recommended Odor Remover for Musty Basements
By
Linda
(Cahokia) [11.27.2019]
I needed to get rid of the mustY basement/dirt smell we have downstairs. Bought the SMELLEZE Reusable Basement Deodorizer Pouches in X Large size because our basement is quite big. Like it. It reduced humidity and musty smell in our basement. Satisfied!
Verified Buyer
Paint Smell from Basement Cleared
By
FELICIA Y
(Detroit) [11.8.2019]
I'm an artist and use spray paint frequently. In winter I have to paint in my condo basement with no ventilation. The odor drifts into my neighbor's basement and she is very sensitive to smells. As I felt it my duty as a responsible neighbor to help her with the smell, I got the Smelleze™ Reusable Basement Smell Deodorizer Pouch for her and she seems to really like it. She is happy with the results and so am I. Thank you. Felicia.
Verified Buyer
We Removed Cedar Smell from Basemnet
By
JUDIE M
(Mobile) [10.23.2019]
Finished room in basement that smells strongly of cedar. There is no actual cedar in that room. It was noticeable for a few weeks, then all of a sudden gone. It bothered my wife a lot so I got the Smelleze™ Reusable Basement Smell Deodorizer Pouch, it not only helped with the strong smell but now the room does not feel as damp and 'unfresh' as earlier. Great!
Verified Buyer
Basement Odor Issue Resolved
By
BRENDA S
(Phoenix) [10.16.2019]
My basement all of a sudden began to smell like a litter box. We don't have cats. It was not coming from the drain pipe or sump pump or drains. seemed to linger in the rec room and upper staircase, driving us crazy. Finally, came a permanent solution in the form of Smelleze Basement Pouches, great not only for smells but also that mustiness that is typical in basements. Thanks!
Verified Buyer
Good Option to Solve Basement Odor Problem
By
JILL
(Canon City) [9.19.2019]
Smelleze bags are a satisfactory product to manage basement odors and humidity. One large pouch is sufficient for my basement and lasts a few weeks. I rejuvenate it in sun after the absorption slows down and reuse it for a few months.
Verified Buyer
Smelleze Rid My Basement of Stink Quickly
By
Rick
(Bellingham) [8.13.2019]
I had bad smell in my basement because of the sub pump. When I used Smelleze™ Reusable Basement Smell Deodorizer Pouch, I felt a difference within a week. Would recommend this for moisture control and smell removal in basement.
Verified Buyer
Permanent Solution for Musty Basement Smell
By
Linda Vincent
(Charlevoix) [8.1.2019]
If you have a damp and musty basement, try Smelleze™ Reusable Basement Smell Deodorizer Pouch. I did and loved it. Now, I always keep it in my basement to keep excess moisture in check and also the musty smells away.
Verified Buyer
Musty Basement Smell GONE!
By
Nat
(Boise) [6.14.2019]
We recently had a flood in our basement (sump pump broke) which caused a damp, musty, smell. Smelleze™ Reusable Basement Smell Deodorizer Pouch did a satisfactory job of absorbing excess moisture and eliminating smell. Rejuvenated it in microwave twice and constantly hung it in basement for few weeks to get desired results.
Verified Buyer
Made Basement Odor Go Away Forever!
By
Kathy
(Alton) [1.31.2019]
My basement smelled like basement. I also kept the litter box in my basement. Needed a product that could work for both smells. Smelleze™ Reusable Basement Smell Deodorizer Pouch proved to be the correct choice as its odor absorbing technology rid both odors simultaneously. Would definitely recommend for basement as it has reduced the humid feeling in our basement as well.
Verified Buyer
Permanent Solution To Basement Odors
By
Teresia
(Chicago) [1.24.2019]
I live in an older home that has a dirt basement. The smell coming from the basement was awful. Usually got worse when night time came or it rained. I have come to the conclusion that Smelleze™ Reusable Basement Smell Deodorizer Pouch is the hands down the best solution for constantly keeping your basement smelling fresh. The product does all that it claims, it encapsulates smell, no cover-ups. I found the humidity reduction part is true as well and if you live in a sunny area it would be a breeze to rejuvenate the pouch and reuse it again, cost saving here. So, 5 stars from my side.
Verified Buyer
Awesome Product, Controls Odor And Moisture Too!
By
RON U
( Helena) [12.20.2018]
I needed to rid my basement and air ducts of foul odors. After using air freshener sprays for some time, I switched to Smelleze™ Reusable Basement Smell Deodorizer Pouch that is a chemical-free deodorizer and solution to musty basement smells. It is not just covering up smell with nice scents but also controlling moisture and I am quite happy with the results. Ron
Verified Buyer
tailor made for basement odors
By
Michael C
( Providence) [11.1.2018]
I have 2 cats that have at times urinated on the basement floor. When the basement gets damp and the furnace or air conditioner runs, the whole house smells. They have also urinated on the carpet in a room and it will occasionally smell. I have tried other products with enzymes which have helped some, but the basement was the biggest problem as it is often damp in warmer weather. I found the Smelleze™ Reusable Basement Smell Deodorizer Pouch to be tailor made for treating basement odors and controlling excessive moisture. It is an absorption based pouch that soaks up odor molecules instead of covering them up.
Verified Buyer
Totally Worth The Investment
By
ANDREA C
(Kansas City) [10.25.2018]
Carpet in basement bedroom was wet from a leak. We rented an industrial vacuum from Home Depot to suck up the water and used a dehumidifier. Unfortunately, it still had a strong musty smell. Hung 2 Smelleze® Reusable Basement Smell Deodorizer Pouches in the basement and used Smelleze Carpet Deodorizer Powder for the stinky carpets. Investing in both products was totally worth it as it controlled both the smell and humidity.
Verified Buyer
So Far So Good!
By
KATE Y
(Charleston) [10.16.2018]
I own a home that was 100 years old, knocked down to the foundation and rebuilt. The basement or old foundation had a very peculiar smell. I think it leeches up into the house too. Currently trying the Smelleze basement reusable pouch and so far so good! There has been quite a lot of improvement, much better than baking soda and other remedies I tried.
Verified Buyer
Smelleze Made My Basement Fresher Than Before
By
ELLA W
( Richmond) [10.1.2018]
My basement and garage had a musty odor, (I store the garbage cans in the garage). I wanted all in one product for both smells because I cannot be bothered with too many cleaning and deodorizing products. Reusable basement deodorizer pouches from smelleze is really effective in absorbing the smells and basement feels fresher than before.
Verified Buyer
Basement Pouch Solved Both Odors at Once!
By
Kayla J
(Fort Wayne) [9.26.2018]
I have a room in my basement that I turned into a storage room. I purchased heavy duty shelving that would accommodate heavy items. Unfortunately, the smell of the wood/press-board was very strong. It smelled like a wood shop. And there was a consistent musty/humid smell in my basement. I kept a dehumidifier in that room, but running it 24/7 was not the most feasible option you know. So, I bought Smelleze basement deodorizer pouch which solved both the problems in one product. It is all natural and environment friendly too. Would recommend to a friend!
Verified Buyer
Eliminated Musty Basement Odor
By
Robert M.
(Philadelphia) [7.30.2016]
Last summer we had a leak in our basement due to a problem in our foundation. The result was that the basement became extremely damp and I started worrying that a lot of our stuff stored down there would get spoiled as a result of the unpleasant musty smell that had accumulated down there. I had to find a way out. So I chose Smelleze Reusable Basement Smell Eliminator Pouches, thanks to my neighbor's recommendation. They worked right away for me and have managed to control both the dampness and mildew odor. They are the best! I have been regularly using and reusing these pouches ever since I discovered them with great results. I love this product. I think people who face this kind of problem in their basements should definitely consider Smelleze. It's very effective and available at a good price too.
Verified Buyer
Basement Odor? What Basement odor?
By
Shelley
(Port Washington) [2.1.2016]
I was tired of the dirty smelly basement odor. This stench was intolerable to me. Slowly and steadily the aroma started permeating the rest of my home. My trusted neighbor suggested using Smelleze® Basement Smell Deodorizer Pouch which I did. I smelled a difference in a matter of hours and the bad basement odor was gone by the next day. I am really satisfied with this product and highly recommend it. Now I'm going to use Smelleze® in other parts of my house that stink badly.
Verified Buyer
Got My Basement Smelling Clean Again!
By
Elizabeth
(Newark) [12.27.2015]
I was stricken with a particularly nasty basement smell condition that made it unusable. I was distressed over the situation. I had tried just about everything from expensive electronic air purifiers to dehumidifiers to get the musty basement smell out. Nothing worked, until my niece stumbled upon your wonderful site and got me the Smelleze® Reusable Basement Smell Eliminating Pouches. The deodorizer is a godsend! All I had to do was simply hang the pouches in my basement and the smell was gone within a couple of days. It's also inexpensive, reusable, and doesn't require power! I can just place it in sunlight to refresh and reuse. It will last for years and save me tons of money.
Verified Buyer
Thanks
By
Karen Avret
(MO) [8.26.2015]
Thanks for your prompt service and for trusting me to send the shipping cost
Verified Buyer
stuff works great
By
John York,
(NC) [8.26.2015]
Stuff (Smelleze® Basement Deodorizer Pouch) works great. A small bag I put in my basement last week removed that odor completely'
Verified Buyer
It worked like a miracle!
By
John
(newyork) [8.26.2015]
The winters here in Wisconsin are very long, damp, and cold. This generally caused our basement to be engulfed with unpleasant musty and mildewy odors. This resulted in many of our belongings stored in the basement becoming covered with mold and saturated with nasty odors that could not be removed. Eventually some of these items had to be thrown away. Fortunately, I recently discovered Smelleze® Basement Deodorizer Pouch and installed it in my basement. It worked like a miracle! No more musty and mildewy odors in my basement.No more mold. No more damaged belongings. Thanks Imtek. John
Verified Buyer
Your Products are Wonderful!
Thanks for all your help and the prompt service...the products are wonderful and we can't Thank You enough for keeping the Man Cave in the basement as fresh as it can be...LOL...you need a NoOdor pouch called Man Cave...kills everything...LOL...and of course the Black Mold Tavern in the back has been dead for some years because of your product so the Man Cave is wonderfully fresh and we Thank You...be safe and thanks for taking care of us....
Volume Discount (Buy 6 Get 10% / Buy 12 Get 15%)
More Info
Summary
Description
Directions
Eco Benefits
Videos
Q & A
Product Reviews
Unpleasant Damp, Musty Basement Odors?
Mold and mildew are fungi that thrive in moist conditions and usually cause the damp, musty odors commonly found in basements. In addition to resulting in unpleasant odors, mold spores will irritate someone with allergies and can result in health problems.
The Smelleze® Reusable Basement Smell Deodorizer Pouch was specially developed to solve this problem using a unique dual mechanism. Firstly, it absorbs excessive moisture from the air to lower the relative humidity thereby destroying mold and mildew. Secondly, it eliminates musty basement odors on contact without covering them up with fragrances.
For a breath of fresh air, simply place or hang the reusable Smelleze® pouches in the basement and smell the difference. To rejuvenate periodically, simply heat in a microwave 2-4 minutes or place in direct sunlight for a day and reuse. Replace when rejuvenation does not help.
Smelleze® can work for years so it is very cost effective. Smelleze® is non-toxic, safe, reusable, recyclable, natural, odorless, non-flammable and non-caustic. It is an ideal environmentally friendly solution for eliminating unpleasant basement odors without adding pollutants to the air you breathe. Smelleze® does not contain VOCs, harmful or ozone depleting chemicals and is especially beneficial for those suffering from allergies and chemical sensitivity. No fossil fuels are used in the production of Smelleze® odor control media.
Basement Odor Problems
Because of dampness, lack of light, and colder temperatures, basements are usually invaded by offensive musty and mildewy odors. Pungent basement odors will increase in concentration if left untreated and penetrate stored items. This could damage valuable possessions. Covering up nasty basement odors with masking agents like perfumes pollute the air with chemicals and many times result in even more offensive smells. More importantly, they won't eliminate the problem.
The Solution
The Smelleze® Reusable Basement Smell Deodorizer Pouch was specially developed to adsorb, neutralize, and encapsulate pungent basement odors on contact. Smelleze® will truly cleanse the air of offensive odors, prevent mold and mildew, and protect your possessions from odor damage. Using Smelleze® will result in a fresh smelling basement that will be appreciated by the whole family.
It's No Cover-up
The Smelleze® Reusable Basement Smell Deodorizer Pouch is a natural deodorizer that can be used to eliminate pungent musty and mildewy odors instead of merely masking them with fragrances. Smelleze® is negatively charged whereas odoriferous gases ride on positively charged particles. As a result, Smelleze® draws in basement odors like a strong magnet. Thereafter, it traps, neutralizes, and encapsulates the odors without smelly cover-ups. The molecular structure of Smelleze® is made up of a lattice structure arranged to form a honeycomb framework of billions of interconnecting channels. This gives Smelleze® an enormous surface area that is larger than several football fields. The latter enables Smelleze® to adsorb phenomenal amounts of stinky basement odors and work for months.
Environmentally Friendly
The Smelleze® Reusable Basement Smell Deodorizer Pouch is non-toxic, safe, non-hazardous, natural, non-scented, recyclable, and non-caustic. It is an ideal environmentally friendly solution for eliminating basement odors without adding pollutants to the air you breathe. Smelleze® does not contain chemical additives and is especially beneficial for those suffering from chemical sensitivity.
Applications
Smelleze® can be effectively used to eliminate unpleasant musty and mildewy odors from any basement.
Directions
For a breath of fresh air, simply remove the plastic cover, place Smelleze® pouches in the basement, and smell the difference. Use one or more recommended size pouches per area treated. This product will function most efficiently in an enclosed area with good air circulation. To obtain the best results, remove the odor sources (e.g. spills) and clean the affected area prior to treating with Smelleze®. For extra effectiveness, use this product in conjunction with Smelleze® General Purpose Deodorizer Granules.
Verified Customer Reviews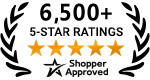 Products Related To The One You Are Viewing
* Required Fields
Ask Dr. No Odor a Question
Enter Your Name:

*

Enter Your E-mail:

*

Enter Your Question:

*

Enter Text

*



Past Question and Answers
Received:
BRIAN: We live in Wisconsin, out in the country. I inherited my brothers house in May 2014 when he passed away. Its approx. 20 yrs. old and not totally finished yet. Anyway, the basement is unfinished. One side is going to be my workshop and the other side I have stacked our firewood on pallets for the fireplace. Even before I started putting the firewood in it, there is a "mousey" smell and a mildew odor. I haven't seen or found any mold down there yet. I do have a sump pump down there in the far back corner. I had the furnace checked for winter a month ago and the tech found a dead mouse in the motor area. My brother always had a lot of mice problems, especially in the winter. I have have vacuumed up a lot and I mean a lot of old mouse droppings down there. We currently haven't seen them inside t he house area. However, I have put out several bait stations outside, around the house. Is the smell we notice down there from that or could it be a mold of some type we smell? He didn't keep the house very clean at all, unlike my wife who is a clean freak. Any help is appreciated. Thanks ANSWER: Thank you for taking time to consult with us on your odor removal problem. Many basements do have a musty smell which is caused by dampness and also from the microbial odor diffusing in through the floor. In your case you might have this in addition to some od decay odor from mice. In addition, if you have put out poisen, chances are that you could get other mice dying inside. This is because when they eat the poisen, they get very thirsty and look for water which they can smell. Firstly, I would recommend using Smelleze® Reusable Basement Smell Deodorizer Pouches to eliminate the mildew odor from the air. Secondly, use Smelleze® Reusable Dead Animal Smell Deodorizer Pouches to eliminate the decay odor in te basement.
Received:
SARAH: Hello, My basement smells like stale musty air. What can I do about it? I have a dehumidifier on 24/7 it seems to smell a bit better but still a musty smell but not as bad. ANSWER: I would suggest using SMELLEZE Reusable Basement Smell Deodorizer Pouches to eliminate the musty smell. This product is specially made to do that. Use 1 pouch/150 sq. ft. or each separated area.
Received:
DAVID: How large of an area does one cover? Wondering if i need more then one for my basement
ANSWER: Each SMELLEZE Reusable Basement Deodorizer Pouch can treat up to 150 square feet. So you can just estimate the approximate area and use the appropriate number of pouches. Does not have to be exact.
Received:
Question: How many basement pouches are usually needed? Will 1 work? ANSWER: We recommend using one pouch for each separate area or for every 150 square feet of open area. You may use additional pouches for areas with severe odors or to get faster results.
Received:
DORIS: We bought a small house several years ago. The weather was such that the furniture in it now smells like a basement. Can you help me?
ANSWER: It sounds like the furniture has taken on moisture due the dampness in the house causing it to smell musty like a basement. Use Smelleze® Reusable Basement Smell Deodorizing Pouches to draw the mildew smell out of the furniture by placing pouches in each room. Furthermore, place the pouches inside your air ducts to filter the smelly air and to lower the humidity from the recirculating air.
Received:
CHUCK: how many bags should be used in a basement that's approximately 1800 square feet in size?
ANSWER: We recommend using 1 Smelleze pouch for about every 150 square feet. So for a basement that has an area of about 1,800 square feet, use 10-12 pouches.
Received:
RONALD: My basement smells like a sewer. How do I fix the sewer smell?
ANSWER: I recommend placing our Smelleze Reusable Chemical Odor Filter Pouches in the basement to eliminate the sewer gas odor. This product will eliminate hydrogen sulfide which is the chemical that is responsible for causing the smell of sewer gas in your basement. You can scatter Smelleze Natural Chemical Absorption Granules on the floors as well to soak up the sewage odors from there.
Received:
FRANK: I have a basement that is 10 feet wide by 20 feet long and 8 feet tall and it smells like mildew or mold. Will the Smelleze bags get the basement smell away, and if so, how many bags would I need for that size of basement? (note: it's constructed out of concrete not wood framing).
ANSWER: Yes, SMELLEZE Reusable Basement Smell Eliminators will remove mildew and mold odors and is especially designed for this function. I would suggest using about 3 pouches in your basement and spacing them out roughly equally in the middle. You can either hang them on the top or just place them on something. Refresh monthly by exposing to direct sunlight for a day or microwaving for 3-4 minutes and reusing. It will last for years and keep your air clean!
Received:
LYN: Do you ship your products to the UK ? Your basement odour remover pouches seem just what I am looking for. Can't find anything similar in the UK. I am not shopping for a company just for my own house use.
ANSWER: Yes, we ship daily to the UK so it's quick and inexpensive. This is a great eco-friendly product that will get rid of all the typical musty basement odours and work for years.
Received:
DF: Had basement remodeled after buying in-laws house. They had 2 instances of water problems. Completely removed carpet, repainted walls, and installed new Pergo flooring. Still have a problem with a musty smell. Basement is finished, used for family room. Any suggestions? Description is 2 separate rooms plus finished bath and laundry room in basement. Walls are restored barn wood that was varnished over plus stripped and painted walls for rest of basement.
ANSWER: You probably have some residual vapors from the water damage. In addition, natural gases from the soil can also permeate the basement causing a musty smell. I suggest placing SMELLEZE Reusable Basement Smell Removal Pouches in each of the rooms. Use 1 pouch/150 sq. ft. This will continually absorb any off-gassing smell you have or emissions from the soil and prevent the basement from smelling musty.
Received:
MICHELLE: We have a beach home that suffered water damage in the basement. The walls are concrete as are the floors. There is one interior wall in the damaged area that is drywall. We now have a very bad musty odor that we cannot eliminate. We removed the baseboards which did help. We cleaned the floors and walls with vinegar, have used a fan to dry, and have used many tubs of mildew/scent absorber tubs. Any suggestions would be most appreciated!
ANSWER: Sorry to hear about your problem but we can help. I would suggest placing basement smell destroyer pouches in the affected areas. This product is engineered to absorb and remove musty odors that can originate form water damage. Unlike scented products, this is a true odor neutralizer that gets to the source of the problem by actually removing the chemicals causing the basement to reak. Since odors of this type can degas slowly over a period of time, the product is designed to be reusable for well over a year so it will outlast the problem and you won't need to buy replacements. We suggest using 1 pouch/150 sq. ft. for the best results.