Odoreze® Natural Dumpster & Chute Odor Eliminator & Cleaner Concentrate
Product Reviews
|
3 Answered Questions
Squirt on smelly trash to destroy waste odor
Removes dumpster smell without harsh fragrances
Spray on empty dumpster to clean & prevent stench
Breaks down grease, organic waste & reduces flies
Made from pure natural bio-based ingredients
Does not contain any hazardous chemicals
Environmentally friendly, biodegradable & safe
Economical- only costs 45 cents/working gallon
Deodorizes & cleans dumpsters, chutes, loading docks,
walkways, trailers & concrete pads under dumpsters
Order Risk Free
When you purchase the Odoreze® Natural Dumpster Odor Eliminator & Cleaner, you do so with no risk since it includes a 100% satisfaction guaranteed warranty. If it fails to function according to its specifications or is defective, it will be replaced immediately.
Order Risk Free
Code
Product Name
Price
Quantity
15010
Odoreze® Natural Dumpster Odor Eliminator & Cleaner: 16 oz. Concentrate
Makes 64 Gallons
$28.99
All Product Reviews for
Odoreze® Natural Dumpster & Chute Odor Eliminator & Cleaner Concentrate
Overall Product Rating:
Rated
5

out of 5 stars |

3

Reviews
| | | |
| --- | --- | --- |
| 5 star: | | 3 |
| 4 star: | | 0 |
| 3 star: | | 0 |
| 2 star: | | 0 |
| 1 star: | | 0 |
Verified Buyer
Reliable, Effective for Garbage Odor Control
By
Sandra
(Kittery) [8.19.2020]
Our partner made us switch to Odoreze® Natural Dumpster & Chute Odor Eliminator & Cleaner Concentrate for odour neutralisation in garbage trucks. Very happy we made the switch. It does a good job without any chemicals or fragrances. Thanks a lot!
Verified Buyer
Eliminated Garbage Odor from Dumpster Truck
By
Ronald
(Saint Albans) [4.15.2020]
We were having a problem with our garbage odor on our dump trucks when we transport trash to the dump site. Used the Odoreze™ Natural Dumpster & Chute Cleaning Deodorizer Concentrate as a spray for the garbage odor, before and after we unload the garbage to the dump site. We also use it to clean trucks weekly. Got the desired results.
Verified Buyer
Got Dumpster Odor Under Control & Stopped Complaints
By
Ethan D.
(Las Vegas) [8.14.2015]
Because I'm the Maintenance Manger of our large apartment complex, many residents had rushed to me asking me to fix the smelly dumpster problem ASAP. After walking over to it, I realized that it smelt horrendous and needed attention. Due to the number of complaints, I knew I needed to do something quickly before the situation got out of hand. The last thing I needed was more complaints pouring in. So I turned to Odoreze™ Eco Dumpster & Chute Smell Eliminator Spray for a quick solution because it had a proven track record in the commercial world. This turned out to be a good idea and the product worked great. It got the dumpster smell out in no time and stopped the complaints right in their tracks. I have made sure that the janitors now spray down the dumpsters regularly with Odoreze™ to prevent odors and that strategy has worked well for us. This is pretty impressive product and I would recommend it.
15034
Odoreze® Natural Dumpster Odor Eliminator & Cleaner: 32 oz. Concentrate
Makes 128 Gallons
15035
Odoreze® Natural Dumpster Odor Eliminator & Cleaner: 5 Gallon Concentrate
Makes 2560 Gallons
Volume Discount (Buy 6 Get 10% / Buy 12 Get 15%)
All Odoreze Concentrated Sprays come with a FREE 32 oz. spray bottle to dilute and spray the deodorizer
More Info
Summary
Description
Directions
Eco Benefits
Videos
Q & A
Product Reviews
Dump Nasty Dumpster Odors Forever!
Dumpsters may be an efficient way to deal with your business's trash, but one thing is for certain: they can smell really nasty! These trash receptacles feature any number of odorous elements, from rotting food waste to chemicals to gases to animal waste and beyond. Thankfully, our product makes dumpster odors an issue of the past! Odoreze® Natural Dumpster Odor Eliminator & Cleaner is the eco-smart chute and dumpster smell solution that destroys these odors permanently instead of masking them with fragrance. The result is a dumpster that will not make you gag every time you go near it!
Use our eco-friendly, non-toxic, and non-flammable product by diluting 2-4 teaspoons Odoreze® super concentrate/gallon water to make your odor-destroying working solution. Then spray the deodorizing solution in the dumpster and chutes plus on any other outdoor surface to the point of saturation in a sweeping motion. Repeat periodically, if necessary, until all the odors are eliminated. Odoreze® is very economical and will save you tons of money--it costs a mere 45 cents per working gallon
Odoreze® Natural Dumpster Odor Eliminator & Cleaner is made from pure bio-based ingredients to deliver chemical-free and effective dumpster odor removal that is safe for landfills. It does not contain a single toxin that harms the environment and is biodegradable as well. Our product breaks down odors, organic waste and grease while reducing flies, so use it to deodorize and clean dumpsters plus chutes, loading docks, trailers, walkways, driveways, parking lots, and the concrete pads under dumpsters.
Eradicate dumpster and chute smells for good--purchase Odoreze® Natural Dumpster Odor Eliminator & Cleaner today!!
Unleash the Deodorizing Power of Nature™
Odoreze® Dumpster Odor Control Spray is formulated from a unique blend of natural and environmentally friendly ingredients to provide a powerful deodorizing action. It was specially developed to attack and destroy many unpleasant dumpster odors found in industrial, commercial, medical and agricultural institutions. It will effectively eliminate odoriferous gases like organic acids, ammonia, amines, hydrogen sulfide, thiols, mercaptans, butyric acid, caproic acid, and others which are emitted from dumpsters. To Unleash the Deodorizing Power of Nature, simply spray Odoreze® in the dumpster in addition to surrounding areas and smell the difference! As an added benefit, it will also help dissolve grease, slime and other waste deposits.
Safe Environmentally Friendly Ingredients
The Odoreze® Dumpster Odor Control Spray is a biodegradable, non-toxic and non- flammable deodorizer. It is made entirely from safe naturally derived ingredients. Odoreze® does NOT contain hazardous air pollutants, ozone depleting substances, phosphates, nitrates, nonyl phenols, carcinogens, fragrances, dyes, alcohols, caustic, ammonia, chlorine bleach, quats, silicates, chlorinated solvents or petroleum distillates. It is a high performance odor control product without the environmental, health and safety issues associated with conventional deodorizers containing harmful synthetic chemicals. Furthermore, all ingredients are approved by the FDA (Food & Drug Administration) under 21 CFR-172.510 and FEMA 3121 and on the GRAS (Generally Regarded as Safe) list. Odoreze® meets or exceeds the toughest regulations in existence today making it safer for all and provides an ideal green solution for eliminating dumpster and shute odors without adding pollutants to the environment.
Sustainable Dumpster Odor Solution
Odoreze® is made from all natural renewable resources. By focusing on supplying a super concentrated product, packaging waste is significantly reduced which makes a positive impact on landfills. This also reduces the energy expanded to transport ready to use liquid deodorizers which can consist of as much as 95% water! And what is good for the planet is also good for you because a super concentrated product ends up saving you money without compromising quality!
How Odoreze® Controls Dumpster Odors
The Odoreze® Dumpster Odor Control Spray utilizes state of the art biotechnology and works in a uniquely effective manner to eliminate dumpster odors. Firstly, it immediately binds to the odor causing molecules such as hydrogen sulfide and ammonia to destroy them. Secondly, it inactivates the enzyme urease which converts nitrogen and urea to noxious and unpleasant smelling gases like ammonia. Thirdly, it destroys odor producing anaerobic bacteria and promotes the growth of friendly aerobic odor destroying bacteria. Odoreze® does not merely mask odors, it truly eliminates them and prevents their formation using the Deodorizing Power of Nature. Its unique surfactant properties helps dissolve grease, slime and other waste deposits on the dumpster to provide a beneficial cleansing action.
Applications
Odoreze® Dumpster Odor Control Spray can be effectively used to eliminate tough dumpster and shute odors generated from the following institutions: restaurants, food processing plants, hospitals, hotels, motels, factories, offices and many others.
Directions
Firstly, dilute 0.25 oz. Odoreze® super concentrate/gallon water to make the working solution. Once mixed with water, the diluted Odoreze® should be used within 2-3 days to ensure optimal activity of the product. If you need to store the diluted solution for longer, add 0.15 g sodium benzoate/gallon diluted Odoreze® or 0.1 oz copper sulphate/gallon diluted Odoreze® gallons to preserve it.
For a breath of fresh air, simply spray the diluted Odoreze® in the dumpster or air evenly in a sweeping motion and smell the difference. Repeat daily, if necessary, until the odor is eliminated. For best results, use frequently as part of a regular cleaning routine.
For large scale odor control applications, Odoreze® may be effectively delivered from a variety of equipment ranging from a simple portable fogging machine to complex metering, injection, and recovery systems found in air scrubbing/filtration units.
Availability
Odoreze® is conveniently available as a 16 oz. super concentrated deodorizer at a competitive price. The Odoreze® Dumpster Odor Control Spray is easily diluted to make up to 64 gallons saving you money and the environment from packaging and energy waste.The Odoreze® working solution only costs about 0.45 cents/gallon!
Verified Customer Reviews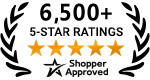 Products Related To The One You Are Viewing
* Required Fields
Ask Dr. No Odor a Question
Enter Your Name:

*

Enter Your E-mail:

*

Enter Your Question:

*

Enter Text

*



Past Question and Answers
Received:
BILL: I'm renting an industrial building that housed a garbage truck previously and smells like garbage. Steel building with sheetrock and bag insulation ANSWER: To get rid of the odors on the floor, you could do the following: Spray floor with a 5-10% bleach solution on the floor to kill any odor causing microorganisms there. But first make sure it's safe to do this in your warehouse because bleach is corrosive. Wait 1-2 days then spray the floor with ODOREZE Garbage Odor Removal Spray to remove odor Wait another 2-3 days then repeat the above steps if necessary until the odors is gone. You can also sprinkle SMELLEZE Grabage Deodorizer Granules on the floor instead of Odoreze to pull the odors out Finally, you can leave a few SMELLEZE Reusable Industrial Deodorizer Pouches in the warehouse to absorb odors from the air.
Received:
PAUL JUDD: I have a 35 yard compactor/dumpster that we put food by-product waste, (some pork meat liquid from raw product that gets caught up in the plastic packaging) and every day waste. This dumpster is attached to the building through a 6 foot chute that has a door in the building. I am looking for a recommendation on how to handle the trash odor typically through the warmer summer months. Right now we empty the dumpster every 4 weeks. If need be we could have it emptied more often however we then get charged a pick fee of $175. I look forward to hearing from you. ANSWER: I would suggest spraying down the shute and dumpster with ODOREZE Natural Dumpster Elimination Spray- it works great for this type of application and will be very cost effective since we supply this product as a concentrate.
Received:
MARION: I am looking for one of your products. It is a spray used to eliminate the smell in the kitchen garbage can. ANSWER:I think you are looking for Odoreze™ Dumpster Odor Control Spray: 16 oz. Concentrate and this product should help you with any garbage odor problems.