Compact Plug-In UV-C Germicidal Air Sanitizer
UV-C AIR SANITIZER

That Works to Keep You Safer

KILLS

Deadly Airborne Viruses & Bacteria With UV-C Light

DESTROYS

Toxic Pollutants & VOCs With Photo Catalyst

ELIMINATES

Tough Unpleasant Odors Without Scents

IMPROVES

Indoor Air Quality In 100 Sq. Ft. Area

PLUGGABLE

Design Works in Any Room to Save Space

COMPACT

Sleek Design That's Only 7.5 Inches Tall

NO FILTER

Just Change UV-C Bulb Annually

PERFECT

For Any Room, Kitchen, Bathroom & More
Order Risk Free
When you purchase the Compact Plug-In UV-C Germicidal Air Sanitizer, you do so at absolutely no risk. It comes with a 100% satisfaction guaranteed warranty. If it fails to perform according to its specifications or is defective, it will be replaced immediately or you will be refunded.
Order Risk Free
Code
Product Name
Price
Quantity
10016
Compact Plug-In UV-C Germicidal Air Sanitizer
Treats 100 Sq. Ft. Area; Size: 7.5 Inches Tall
$46.99
All Product Reviews for
Compact Plug-In UV-C Germicidal Air Sanitizer
Volume Discount (Buy 6 Get 10% / Buy 12 Get 15%)
More Info
Summary
Description
Video
Q & A
Product Reviews
Is your Indoor Air Quality a Health Risk?
Research shows that our homes and offices are prone to worse air quality than the outdoors. Many of us don't realize how dirty the air we breathe is! From airborne pathogens to chemicals, odors and recirculated dirty air, there are numerous sources that lead to contaminated air. Indoor air pollution is particularly unsafe for children, elderly and people with sensitivities or illness. However, you don't have to worry because we do have a solution to combat these airborne microbial threats.
Your Path to Clean, Safe, Sanitized Indoor Air
The need for clean and sanitized air has never been greater than in the current hazardous environment of COVID-19. Protect yourself and your loved ones from an array of indoor contaminants including viruses, bacteria, odors, and VOCs with our Compact Plug-In UV-C Air Germicidal Air Sanitizer. This triple action air sanitizer, air purifier, and odor eliminator is equipped to tackle today's challenging indoor air quality problems, making it the perfect addition to your healthy lifestyle!
Backed by Science to Help You Breathe Clean
We used science and the latest technology to engineer our germicidal air sanitizer. Firstly, it utilizes UV-C light to kill up to 99% viruses, bacteria, mold spores, pet dander, and dust mites by damaging the DNA and RNA. Secondly, the photo catalyst inside is powerful enough to destroy pollutants, odor, and VOCs without any scents or chemicals so you can breathe clean.
Modern Sleek Design to Complement Interiors
We have kept the design simple yet aesthetic, uncomplicated yet impressive! No assembly is required. Our Compact Plug-In UV-C Air Sanitizer is only 7.5 inches tall, so it looks perfect in any room, office, kitchen, or bathroom. Rest assured, this germicidal air sanitizer is small but mighty! It significantly improves indoor air quality in up to a 100 sq. ft. area and is virtually maintenance-free. Just change a UV-C Bulb annually, it's that simple!
'Whisper Quiet' for Noiseless Convenience
Germs don't take time off, but you need to. Don't worry about noise while you snooze off because the UV-C sanitizer is so quiet that the lightest of sleepers will not hear it running. Just plug it in and sleep peacefully while it works non-stop to destroy germs and pollutants to keep your air clean.
Verified Customer Reviews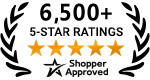 * Required Fields
Ask Dr. No Odor a Question
Enter Your Name:

*

Enter Your E-mail:

*

Enter Your Question:

*

Enter Text

*