Smelleze® Reusable Musty Smell Deodorizer Pouch
Product Reviews
|
4 Answered Questions
The all-natural way to eliminate musty odors
Doesn't just mask moldy smells with fragrance
Simply place near the odor or on air vents
Removes offensive musty smells on contact
Absorbs moisture to prevent mold and mildew
Simply place in sunlight to refresh and reuse
Non-toxic, reusable, recyclable, natural, odorless
100% safe for people, pets and the planet
For houses, cars, offices, RVs and storage areas
Order Risk Free
When you buy the Smelleze® Reusable Musty Smell Deodorizer Pouch, you do so at absolutely no risk. It comes with a full 100% satisfaction guaranteed warranty. If it fails to perform according to its specifications or is defective, we will replace it immediately or refund you.
Order Risk Free
Code
Product Name
Price
Quantity
15044
Smelleze® Reusable Musty Smell Deodorizer Pouch: X Large
Treats 150 Sq. Ft. (Size: 5.5" x 8")
$15.99
All Product Reviews for
Smelleze® Reusable Musty Smell Deodorizer Pouch
Overall Product Rating:
Rated
4.9

out of 5 stars |

31

Reviews
| | | |
| --- | --- | --- |
| 5 star: | | 30 |
| 4 star: | | 1 |
| 3 star: | | 0 |
| 2 star: | | 0 |
| 1 star: | | 0 |
Verified Buyer
Eliminate Musty Water Odors and Moisture with Eco-Friendly Pouches
By
John
(Pipestone) [3.12.2021]
Smelleze Musty Smell Deodorizer Pouches are quite good. These eliminate odor as well as absorb moisture. I was able to get rid of musty water odors with these in two weeks.
Verified Buyer
Great Quality Products with Added Eco-Safety Benefits
By
Denice
(Moundsville) [12.24.2020]
I have several Mitsubishi Electric Mr. Slim AC/Heat wall units that started giving off a musty smell. We used to clean the filter regularly but felt the smell came from the interior. There did seem to be bacterial buildup. I was recommended the Smelleze® Reusable Musty Smell Deodorizer Pouch by your support team which I did order along with the pet odor solutions I had already planned to order. I am happy with both the purchases, most importantly, the musty smell from ac/heat unit is gone.
Verified Buyer
Permanent Solution for Musty Smell in Garage
By
Barbara
(Salisbury) [12.9.2020]
My garage had a terribly strong musty smell. I tried some of the products found in the grocery store, but to no long lasting effect. Smelleze® Reusable Musty Smell Deodorizer Pouch, on the other hand provided consistent results. It neutralized the smell by constantly absorbing odor molecules and I rejuvenated the pouch in microwave for reuse too. I would definitely recommend as a more permanent solution.
Verified Buyer
Musty Odor in RV, Plastic Containers Fixed
By
Melissa
(Macon) [12.3.2020]
I own a RV where an older possible leak caused a musty odor that I was continually fighting for a long time. It also got into my plastic food storage containers that I kept in the cupboards. Installing Smelleze® Reusable Musty Smell Deodorizer Pouch in the cupboards was one of the best ideas I had because it really helped in eliminating (and not masking temporarily) the smell, making the containers available for regular use.
Verified Buyer
Best Deodorizer for My Need
By
Gaby
(Jacksonville) [11.26.2020]
I used the Smelleze Reusable Musty Smell Deodorizer Pouch to get smell out of cannabis. Thankfully, it did not affect my cannabis in any way.
Verified Buyer
Highly Reliable Odor Solutions for Musty Smell
By
Thomas Butler
(Newport) [11.19.2020]
Smelleze® Reusable Musty Smell Deodorizer Pouch helped me get rid of smell from a portable swamp cooler w/o hurting the cooler or its filters. 5/5, highly recommend!
Verified Buyer
Mysterious Musty Smell from New House Eliminated
By
Susan Anderson
(Magnolia) [10.8.2020]
We bought a house which was built in the 1940s it is made of cinder block. The house was all remolded, but there is a small under the food cabinet in the kitchen that smelled. Initially, I tried washing everything, opening windows and airing out. We checked for leaks in the roof and in the basement but couldn't find a thing. The smell was under cabinet that backs up to a fireplace, but that did not smell at all. So, we basically had to fight a smell of unknown origin and I found that noodor.com specializes in such products that neutralize odor even if the source is unknown. I bought the Smelleze® Reusable Musty Smell Deodorizer Pouch: X Large and placed under cabinet. We had a few days before move-in and luckily the odor was gone till that time. I am quite grateful, thanks!
Verified Buyer
Good Deodorizer for Lingering Musty Odors
By
Roberta
(Moab) [8.6.2020]
New house for me...I have a crawl space… vapor barrier and mold removed and ducts cleaned...it got better but still there was a slight musty smell. Smelleze® Reusable Musty Smell Deodorizer Pouches helped me deal with this smell. These absorbed and neutralized the odor as advertised
Verified Buyer
Musty Odor Eliminated Quickly
By
Gail
(Red Cloud) [7.9.2020]
We had water enter an insulated, heated, room in the back of our garage that created a sickening, musty, odor. It did not go away with damprid. So, we decided to try the Smelleze® Reusable Musty Smell Deodorizer Pouch. It treated the odor quite well and absorbed excess moisture too. We are very happy with Smelleze.
Verified Buyer
Smelleze Makes a Difference
By
Phyllis
(Leavenworth) [7.7.2020]
My home is on pier and beam. I used to get a musty odor in the air and in my clothes. Sometimes it would be like a horrible Sulphur smell. After many products failed me, I bought the Smelleze® Reusable Musty Smell Deodorizer Pouches online. These have been a godsend. There is tremendous difference in the air quality of my house and the mustiness is almost gone. Love the difference Smelleze has made.
Verified Buyer
Found a Trustable Solution for Musty Odor
By
Mike
(Priest River) [4.22.2020]
Smelleze musty bags are best for basements with musty, mildew odors. You can simply hang them or place on shelves and they will get rid of musty smell 24/7 without requiring power. They are also very easy to use while being very effective.
Verified Buyer
Eliminated Odor from Toys and Doll Clothes
By
Mary
(Helena) [2.3.2020]
We used the Smelleze® Reusable Musty Smell Deodorizer Pouch to remove odor from beanie babies, stuffed animals and doll clothes. Very happy with the result, smell gone!
Verified Buyer
BEST musty odor eliminator
By
Abby
(Elwood) [1.2.2020]
Smelleze® Reusable Musty Smell Deodorizer Pouch is my TRUSTED solution for getting rid of musty odor in garage. 5/5 stars, highly recommend.
Verified Buyer
I Removed Musty Smell from My Purse
By
Rose D
(Ketchikan) [9.23.2019]
I bought a purse on the streets of New York while I was vacationing there. It smelled moldy and musty but a got a good deal. I have a mold allergy. I was recommended the smaller Smelleze musty bag by your rep and it did work. Liked it a lot!
Verified Buyer
Successfully Eliminated Musty Odor from Crawlspace & Basement
By
Anita
(Cheboygan) [8.30.2019]
I just bought a new home a couple of months ago and the basement apartment flooded after a heavy rain. It started to smell dusty and musty at the top of the stairs (which has a crawl space beneath). We had the basement professionally cleaned and the floor replaced but the crawl space under the stairs kept to stink. Finally, Smelleze Musty Smell Bags salvaged the situation by encapsulating the odor and moisture right at the source. I had it placed in the crawlspace for a few weeks and the results were so much better than any chemical sprays I have ever used.
Verified Buyer
I Successfully Removed Musty Smell from Paper
By
Emily
(Camden) [8.19.2019]
I have basement/mildew smell on paper products like printing paper, pictures, books etc. from being stored in basement.....no visible signs of mold. I didn't want to damage them. I saw the ad for Smelleze and contacted the customer support for right product and how to use. Got the Smelleze Musty Smell Pouch and stored it in a large plastic box with papers. It did what they said, constantly absorbs the moldy smell along with moisture . Really impressed with customer support as well as product.
Verified Buyer
Amazing Solution for Closet Smell and Mustiness
By
Geraldine
(Bennington) [7.5.2019]
I hung your Smelleze™ Reusable Musty Smell Deodorizer Pouch to get rid of musty odors in closets that were also absorbed by my coats. Very good way of keeping musty smells away from closets and keeping clothes odor-free.
Verified Buyer
I Removed Musty Smell in Vintage Car
By
James
(Chanute) [6.17.2019]
Odor in 2003 vintage Mercedes - smell was like a very old car smell. I chose the Smelleze™ Reusable Musty Smell Deodorizer Pouch because smell had a musty feel to it. Very good option for eliminating smell constantly, chemical-free and harmless. It takes care of excess moisture and is reusable so worth the money.
Verified Buyer
Smelleze Saved Our Reading Center from Awful Musty Smell
By
Catherine Brehm
(Barrington) [4.13.2019]
Our office was experiencing musty odor that was awful and just plain funky. We had the plumber "smoke" the office twice and he said nothing was wrong with the plumbing. The smell lingered for two months and was affecting our business when our office administrator got in touch with your representative and we are so thankful he did. We were recommended the Smelleze™ Reusable Musty Smell Deodorizer Pouches to be placed on the vents, for controlling any excess moisture as well as eliminating the musty smell. We also placed an order for your PurAyre™ Compact Ionic Air Purifier & Deodorizer and have noticed considerable improvement in office air quality since then. Both products are awesome.
Verified Buyer
Smelleze Deodorizer Pouch is a Permanent Fixture in Our Garage
By
Jeff
(Anaconda) [4.8.2019]
We needed to get rid of moldy musty smell in a garage that is not attached to house. We live in a cold weather area so liquids freeze in winter. Luckily, Smelleze™ Reusable Musty Smell Deodorizer Pouch was just the right product that eliminated the smell effectively. It also controls excess moisture in the garage and we can rejuvenate it in microwave so not a bother at all.
Verified Buyer
Smelleze Pouch Worked Well for Musty Smell in Mobile Home
By
Steve
(Barberton) [3.21.2019]
I recently purchased a mobile with an addition at the lake. Its a real nice place about 1800 sq.ft. but had a musty smell and I couldn't locate the source. There were no signs of mold or mildew but it smelled like that. I wanted to get rid of that smell, as it was noticeable to those that come in. Noodor.com suggested Smelleze™ Reusable Musty Smell Deodorizer Pouch which worked so well, completely eliminating the musty smell and made air fresher.
Verified Buyer
Smelleze Drove Away Musty House Smell
By
Tom
(Hampton) [3.20.2019]
Had musty smell in house that was open for about a year for re-modeling, because of limited funds. Was really impressed with Smelleze™ Reusable Musty Smell Deodorizer Pouch as it cut odor from the source. Great value for money product as it is reusable and didn't need any power.
Verified Buyer
I Removed Awful Musty Smell from My Mobile Home
By
Naomi
(Brookings) [3.5.2019]
My mobile home smelled musty, so I decided to install the Smelleze™ Reusable Musty Smell Deodorizer Pouch that removed the smell as well as excess moisture. I noticed considerable improvement in the indoor air and dampness. Great!
Verified Buyer
Removed Musty Smell from Faux Fur
By
Shirley
(Columbus) [2.17.2019]
I stacked Smelleze™ Reusable Musty Smell Deodorizer Pouch with my faux fur coats that had developed a musty odor, in a box for a couple weeks. Impressed with the results, great product that did not harm my coats at all and kept it smelling fresh. It is economical to use too.
Verified Buyer
I Drove Away Moldy Odor in Few Days
By
Annie
(Chattanooga) [2.14.2019]
I needed to rid the musty smell in my home that developed after I placed a dry towel on the bedside table to absorb moisture from a water leak. Days after being on the table, black mold grew on the towel and made the whole house smell. Smelleze™ Reusable Musty Smell Deodorizer Pouch is the specialized product I used to do eliminate this mold stench problem and I am very happy with the results.
Verified Buyer
Musty Pouch Eliminated Musty AC Odors
By
GARY H
( Richmond) [11.16.2018]
When AC comes on moldy smell comes out. Sprayed liasol in return. No effect. Smelleze™ Reusable Musty Smell Deodorizer Pouch is much better for constantly absorbing moisture, gives a fresh feel with no musty smell.
Verified Buyer
Very Happy With The Outcome Of This Product
By
TIFFANY R
( Orlando) [10.26.2018]
I was searching for a natural product for removing musty odor coming from ceiling vents in my new house that I totally remodeled. The problem was intense as I could not even run the air handler because it blew in the smell even more. Found Smelleze Reusable Musty Smell Deodorizer Pouch that I placed directly on the vents. It absorbed humidity and musty smell as promised. Happy with the product!
Verified Buyer
Kudos For Smelleze Mold Deodorizer
By
Gagliano K
( Helena) [10.17.2018]
Praise for the SMELLEZE mold smell deodorizer from IMTEK. Backstory is we had a wall faucet that leaked on the insulation and sheetrock. Of course there was mold. We removed and cleaned the wall frame of the mold, but the odor lingered. Placed the odor absorbing pouches in the area kept it there and smell quickly disappeared.
Verified Buyer
Easy To Find And Worked Wonders
By
THOMAS D
(Trenton) [10.15.2018]
I have a wood burning stove in my basement, but over the years it has created a strong musty smoke smell that I could not get rid of. It bothered me a lot so I started searching online. Found the product Smelleze musty smell pouch for exact problem at noodor.com. It was really easy to use and worked as advertised
Verified Buyer
Safe For My Prada Bag And Super Efficient
By
ANGELA S
( Concord) [10.5.2018]
I have a leather Prada bag which smells very musty, I had tried everything to get rid of the pong but it was quite strong, I was literally running out of ideas because I could not risk using anything that would ruin the leather. My best friend is all into natural products and she told me about Smelleze reusable pouch that is appropriately sized to keep in the bag and absorb the odor molecules I think. It has really helped, thanks.
Verified Buyer
Saved My Couch From Musty Odor
By
MARK C
( Macon) [9.28.2018]
my couch was in a cabin that had a stale smell. Found a specialized product for musty smell at noodor.com. very easy to use, website is easy to navigate. loved product!
Volume Discount (Buy 6 Get 10% / Buy 12 Get 15%)
More Info
Summary
Description
Directions
Eco Benefits
Q & A
Product Reviews
Don't Let Unpleasant Musty Odors Into Your House
You house is your castle, your safe haven from the chaos of the outside world, but it shouldn't smell like a medieval dungeon. Musty damp odors are an age-old problem, but Smelleze® Reusable Musty Smell Deodorizer Pouches can keep your whole house smelling fresh with all-natural ingredients in a money saving reusable format.
Although many homeowners have trouble identifying various unpleasant mystery odors in the house, musty smells caused by mold and mildew are often the culprit. Damp, musty odors found in basements, and also commonly found in bathrooms, kitchen cabinets, and storage closets, can permeate the entire home and bring with it stale odors and dangerous mold spores.
The dual-action Smelleze® Reusable Musty Smell Deodorizer Pouch absorbs excessive moisture from the air to prevent mold and mildew, and then it eliminates musty odors on contact throughout your house without ever covering them up with fragrances.
To keep your whole house smelling fresh, simply place reusable Smelleze® Musty Smell Deodorizer Pouches in your basement and attic, inside kitchen and bathroom cabinets, and near air ducts, or hang in your clothes closet. Use 1 Smelleze® pouch for every 150 square foot area to get the best results.
Every few weeks you can rejuvenate your Smelleze® pouch by exposing it to direct sunlight for one day or by heating in a microwave oven for a few minutes and keep reusing it until the odors are completely eliminated. Smelleze® will work for years so it is very cost effective.
Smelleze® is non-toxic, safe, reusable, recyclable, natural, odorless, non-flammable and non-caustic. Smelleze® Reusable Musty Smell Deodorizer Pouches contain no irritating chemicals and are well-suited to allergy sufferers and sensitive types.
The Musty Smell Challenge
A musty smell is one of the most challenging, unpleasant and stubborn odors to have in your home because it comes and goes until you solve the problem completely at the source. Generally speaking, dank musty smells are caused by mold and mildew that release foul gasses into the air. What causes mold and mildew? A combination of stagnant (non-circulating) air, darkness, and moisture create a perfect storm of musty odors. Basements are ideal breeding grounds for musty, moldy smells, but so are kitchen cabinets, bathrooms, storage closets and guest bedrooms. The pungent and sometimes stifling stench of mildew will only get stronger with time, and will come back with a vengeance each time you air out the room - until you put science to work with Smelleze® Reusable Musty Smell Deodorizer Pouches.
Musty Smells are Stubborn and Lingering
Did you know that musty smells trigger a "stay away" reflex in humans? It's because our survival instincts steer us away from moldy air spores and stale-smelling air that can impact our respiratory health. Some people are so sensitive to foul musty air that they will avoid visiting your home, without ever telling you the reason. Musty air originating from the basement can permeate the entire house, but there are many places where musty, moldy odors can get trapped in your home:
Furniture, drapes and curtains
Carpets and rugs
Linen closets
Attics and garages
Unventilated rooms and storage areas
Senior citizen quarters
Home libraries and reading rooms
Bathroom and kitchen cabinets
Kitchen and garage refuse collection areas
Smelleze® Pouches are the All-Natural Solution
The Smelleze® Reusable Musty Smell Deodorizer Pouch absorbs, traps, and neutralizes strong musty odors on contact, as well as remove excessive moisture from the air to neutralize mold and mildew. Smelleze® renewable and reusable pouches will cleanse the air of offensive musty odors with all-natural ingredients, without masking the smell. If you have ever tried to cover up a musty smell with a fragrance, you know it just makes the problem worse, adds chemicals to the environment, and leaves your house with a lavender-tinged moldy smell.
Easy to Use and Reuse
To eliminate pungent musty and mildew odors from your house and possessions, place Smelleze® Reusable Musty Smell Deodorizer pouches in musty unventilated rooms, near the source of household moldy odors, on air vents, and in air ducts. Smelleze® consists of negatively charged ions to remove odiferous gases released by mold and mildew, and it absorbs stale musty odors like a natural magnet.
Use one Smelleze® pouch for every 150 square feet and your whole house will smell fresher, look cleaner and feel more inviting. A Smelleze® pouch hanging in your clothes closet will keep your whole wardrobe smelling fresh as a daisy. If you're looking to sell your house or throw a party, Smelleze® will help you smell your best. No more stink-eye from your in-laws when your home smells as clean as it looks.
Easy on the Environment – Tough on Musty Odors
After a few weeks, depending on the odor level, your natural Smelleze® Reusable Musty Smell Deodorizer Pouches should be refreshed by placing either in direct sunlight for a day, or in a microwave oven for 2-3 minutes. After a few years, the Smelleze® pouch may lose its oomph, and can be recycled by sprinkling the natural contents on a compost heap or in your yard. They don't contain any heavy metals or volatile organic compounds (VOCs), nor do they use fossil fuel in their production – good for the planet and your peace of mind.
Smelleze® Can Be Used to Remove Stale Smells Everywhere
Smelleze® Reusable Musty Smell Deodorizer Pouches will effectively get rid of dank, musty odors wherever they linger including:
Basements, garages and attics
Bathroom and kitchen cabinets
Guest bedrooms
Clothes closets
Windowless rooms
Storage areas
Nursing homes
Locker rooms
Pool houses
Cars, boats and RVs
And anywhere musty odors linger
Verified Customer Reviews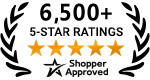 * Required Fields
Ask Dr. No Odor a Question
Enter Your Name:

*

Enter Your E-mail:

*

Enter Your Question:

*

Enter Text

*



Past Question and Answers
Received:
IRENE: how do get rid of musty odor from a window air conditioner that is in the wall
ANSWER: I would suggest hanging 1 or 2 Smelleze pouches where the air is blowing out to filter it and remove the bad odors. This simple solutions works really well.
Received:
PAUL: We have a partially finished attic space (plywood flooring has been put over the joists and insulation). There is a full stair case going up to the attic. The attic has a very strong musty (likely mildew) odor which seeps through the entire house if the door is left open at the bottom of the stairs. We have just purchased some Smelleze bags but I wanted to know how to eliminate the odor from occurring. The attic was well ventilated in the summer by vents on three sides of the attic. It is not insulated so it gets very hot/cold. I was thinking of finishing the space with insulation and drywall but there would not be any air circulation (we have radiator heat and no central air). Your suggestions are appreciated. Thank you.
ANSWER: Firstly, continue to use the Smelleze® Musty Smell Eliminator Bags after the odor is eliminated in the attic to prevent it building up in the future. You can also use them in other parts of the home where the odor has permeated. Secondly, I would suggest placing MOISTURESORB Moisture Absorbent Pouches in the attic to absorb the excessive moisture to prevent dampness and musty odors.
Received:
JUDIE: Thank you for responding to my last question. Before I order, I want to know if the pouches that I plan to put in my basement room have no smell of their own. I tried some horrible smelling liquid in a little bottle from the hardware store. I had to put a few drops of it in a glass container. The smell of the liquid was far worse than the smell of cedar that now fills the room. It is not a damp room. It's very dry, so mildew is not the issue...Thanks for your help!
ANSWER: Our Smelleze Musty Smell Eliminator Pouches are totally odor-free and fragrance –free so you will not have any smell issues. The product works by absorbing and eliminating odors without emitting any chemicals or scents
Received:
CHERYL: Does your product just eliminate odours? Is it also necessary to keep a dehumidifier running to eliminate moisture in a damp basement? Or is your product sufficient? ANSWER: Our SMELLEZE Reusable Musty Odor Absorbent Pouches are designed to eliminate odors at the source. In addition, it will also remove excessive moisture at the same time so it is a dual odor and moisture eliminator. If you use at least 1 pouch/150 square feet, and rejuvenate regularly, you will not need a de-humidifier.