Washable & Reusable 8 Layer Face Mask with Replaceable Activated Carbon Filter for Additional Protection
Product Reviews
CDC RECOMMENDS

Wearing a Cloth Face Mask to Slow the Spread of COVID-19

PROTECT

Yourself, Family, Friends, Workers & Community from Airborne Contaminants

ADVANCED

High Tech 8 Ply Mask Construction for Superior Protection

ACTIVATED

CARBON Replaceable Filter Included for Extra Protection

REUSABLE

Face Mask Fabric that is Conveniently Washable to Save you Money

WHITE FABRIC

Allows the Face Mask to be Disinfected in Diluted Bleach

BUILT-IN

Pouch to Insert 3" x 4.5" Replaceable PM 2.5 Activated Carbon Filters

COMFORTABLE

Design & Fabric Makes it Easy to Wear for Extended Time

DOESN'T

Deplete Critical Surgical N 95 Masks Needed by Health Care Workers

GREAT GIFT

to Show your Family & Friends that you Care for their Safety
Order Risk Free
When you buy the Washable & Reusable 8 Layer Face Masks, you do so at absolutely no risk. It comes with a 100% satisfaction guaranteed warranty. If it fails to perform according to its specifications or is defective, we will replace it immediately or refund you.
Order Risk Free
Code
Product Name
Price
Quantity
62027
Washable & Reusable 8 Layer Facemask with Replaceable Activated Carbon Filter
$9.99
All Product Reviews for
Washable & Reusable 8 Layer Face Mask with Replaceable Activated Carbon Filter for Additional Protection
Overall Product Rating:
Rated
5

out of 5 stars |

2

Reviews
| | | |
| --- | --- | --- |
| 5 star: | | 2 |
| 4 star: | | 0 |
| 3 star: | | 0 |
| 2 star: | | 0 |
| 1 star: | | 0 |
Verified Buyer
Good Quality Filtering Face Masks for Whole Family
By
Aimee
(Sierra Vista) [10.8.2020]
The Washable & Reusable 8 Layer Facemask with Replaceable Activated Carbon Filter is one of the better masks available on the market for Covid protection because it has additional safety carbon layer. Plus reusability makes it worth the extra bucks. I have bought for myself and my family.
Verified Buyer
Activated Carbon Filter Mask Protected My Family During Covid
By
KathleenBryson
(Myrtle Beach) [9.30.2020]
I wanted to make homemade face masks that may protect against the coronavirus for my family in Japan. I used the activated carbon replaceable filter of the Washable & Reusable 8 Layer Face Mask in the middle of my creation. It was just because my daughter-in-law was not able to find masks over there and I wanted to send her some that she can re-use in the meantime. I also did send two of these masks along with my homemade pack. Thanks a lot, they worked great as backup.
62028
Disposable 4 Layer Activated Carbon PM 2.5 Filter Inserts: 5 (3" x 4.5") Filters/Pack
Volume Discount (Buy 6 Get 10% / Buy 12 Get 15%)
More Info
Description
Q & A
Product Reviews
Washable & Reusable 8 Layer Face Mask with Replaceable Activated Carbon Filter
The Washable & Reusable 8 Layer Face Mask is specially designed to filter out dust and contaminants. It also has a pouch in which replaceable activated carbon PM 2.5 filters can be conveniently inserted for an extra level of protection. It is designed to be very comfortable and allows easy breathing. Furthermore, this face mask can be easily washed and reused over and over again to save you and the environment. The white colored fabric also allows the use of bleach to disinfect the face mask without staining it.
This Reusable Face Mask can be used to protect yourself at home, shopping, work, travelling or at play to stay healthier. Alternatively, you can also use it to protect your family, friends, essential workers and your community while wearing it when you leave your home. Using this face mask will protect you but it won't deplete critically needed surgical N 95 Masks by our Health Care workers so you can feel good about wearing it.
CDC on Cloth Face Coverings
Based on recent studies, the "CDC (Centers of Disease Control) recommends wearing cloth face coverings in public settings where other social distancing measures are difficult to maintain (e.g., grocery stores and pharmacies), especially in areas of significant community-based transmission.
CDC also advises the use of cloth face coverings to slow the spread of the virus and help people who may have the virus and do not know it from transmitting it to others. Cloth face coverings fashioned from household items or made at home from common materials at low cost can be used as an additional, voluntary public health measure.
The cloth face coverings recommended are not surgical masks or N-95 respirators. Those are critical supplies that must continue to be reserved for healthcare workers and other medical first responders, as recommended by current CDC guidance." Furthermore, some local governments like LA County are making the use of face coverings mandatory in certain instances like shopping for grocery to protect the public and essential workers
Above Referenced from CDC Website: https://www.cdc.gov/coronavirus/2019-ncov/prevent-getting-sick/cloth-face-cover.html
IMPORTANT: This is NOT a surgical/medical grade mask. It is not intended for any medical or commercial uses, whatsoever. It is a simple, cloth mask designed for everyday use to cover your nose and mouth when out in public. The mask should not be used in any medical or surgical setting. IMTEK makes no warranties that the mask prevents infections or the transmission of viruses, bacteria, germs or diseases.
Verified Customer Reviews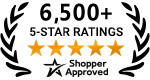 Products Related To The One You Are Viewing
* Required Fields
Ask Dr. No Odor a Question
Enter Your Name:

*

Enter Your E-mail:

*

Enter Your Question:

*

Enter Text

*