Disposable 4 Layer Activated Carbon PM 2.5 Filter Inserts for Reusable Face Masks. Provides Extra Level of Protection
PM 2.5

Activated Carbon Filters for use in Face Masks

HIGH TECH

4 Layer Construction for Maximum Power

FILTERS

Particles Larger than 2.5 Microns

LOW COST

Option to Upgrade Face Mask Effectiveness

PROVIDES

an Extra Layer of Protection

DISPOSABLE

Use 1-2 Weeks & Replace

SIZE:

3 x 4 ½ Inches – Compatible with Most Face Masks

PACKAGING:

5 (PM 2.5 Activated Carbon Filters)/Pack
Order Risk Free
When you buy the Disposable 4 Layer Activated Carbon PM 2.5 Filter Inserts you do so at absolutely no risk. It comes with a 100% satisfaction guaranteed warranty. If it fails to perform according to its specifications or is defective, we will replace it immediately or refund you.
Order Risk Free
Code
Product Name
Price
Quantity
62028
Disposable 4 Layer Activated Carbon PM 2.5 Filter Inserts: 5 (3" x 4.5") Filters/Pack
$6.99
All Product Reviews for
Disposable 4 Layer Activated Carbon PM 2.5 Filter Inserts for Reusable Face Masks. Provides Extra Level of Protection
62027
Washable & Reusable 8 Layer Facemask with Replaceable Activated Carbon Filter
Volume Discount (Buy 6 Get 10% / Buy 12 Get 15%)
More Info
Description
Q & A
Product Reviews
Activated Carbon PM 2.5 Filter Inserts
This Activated Carbon PM 2.5 Filter may be used with reusable face masks that are designed with a pouch where filters can be inserted. Using an activated carbon filter with your face mask gives you an added layer of protection for a low cost. It's a great investment in your safety.
Our Activated carbon PM 2.5 Filters are made from a very high grade and effective activated carbon cloth sandwiched between melt blown non-woven filter cloth. It has a 4 layer sturdy structure shown below to provide you the maximum protection and strength:
non-woven cloth + melt blown cloth + activated carbon cloth + non-woven cloth
This Activated carbon PM 2.5 filter is a disposable filter and should be replaced every 1-2 weeks or when you see stains or a film build up.
IMPORTANT: This is NOT a surgical/medical grade filter. It is not intended for any medical or commercial uses, whatsoever. It is an activated carbon filter designed for filtering particulates and odors. The filter should not be used in any medical or surgical setting. IMTEK makes no warranties that the mask prevents infections or the transmission of viruses, bacteria, germs or diseases.
FAQ's:
What is PM 2.5?
PM stands for Particulate Matter. PM 2.5 refers to particulate matter not larger than 2.5 microns in the atmosphere, also known as pulmonary particulate matter.
Smog is usually caused by PM 2.5 and is harmful to people due to tis small size.
What is N 95?.
N 95 is a US standard and generally means filtering out 95% of PM2.5 particles.
Verified Customer Reviews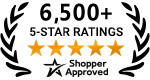 Products Related To The One You Are Viewing
* Required Fields
Ask Dr. No Odor a Question
Enter Your Name:

*

Enter Your E-mail:

*

Enter Your Question:

*

Enter Text

*