SmellRid® Charcoal Fart Pads: 12-Pack (4"x4") Fart Filter Patches
Activated charcoal pad neutralizes fart odors
Conveniently-sized fart filtering patches
Easy to use, discreet fart neutralizing power
All-day confident fart odor control
Absorbs fart smells - no matter what you eat!
Affordable 12-Pack for long-term fart filtering
Safe, non-toxic fart odor control
Order Risk Free
When you buy the SmellRid® Charcoal Fart Pads, you do so at absolutely no risk. It comes with a 100% satisfaction guaranteed warranty. If it fails to perform according to its specifications or is defective, we will replace it immediately.
Order Risk Free
Code
Product Name
Price
Quantity
62016
SmellRid® Charcoal Fart Pads: 12-Pack (4"x4") Fart Filter Patches
$14.99
All Product Reviews for
SmellRid® Charcoal Fart Pads: 12-Pack (4"x4") Fart Filter Patches
Volume Discount (Buy 6 Get 10% / Buy 12 Get 15%)
More Info
Summary
Description
How it Works
Eco Benefits
Videos
Q & A
Product Reviews
Stop Embarrassing Fart Odors
SmellRid® Charcoal Fart Pads are the perfect solution for any situation where you fear your farts. Eating the wrong foods, feeling under the weather, or a combination of things can turn your digestive system into a fart-producing factory.
Each SmellRid® Fart Pad is chock full of activated charcoal, the most effective all-natural active odor-destroying agent on the planet. Each Fart Pad is sized to be discreet and has double-sided tape for a secure and comfortable fit while efficiently capturing and neutralizing fart odors.
The convenient 12-pack SmellRid® Charcoal Fart Pads offers an affordable solution to confidently control smelly gas wherever and whenever it may escape.
SmellRid® Activated Charcoal Fart Pads take the fart fear out of your life!
Stop Blaming the Dog – How to Foil Fart Odors
An ill timed fart – silent or not – can be devastating in certain circumstances, such as the first meeting with your in-laws, the interview for that perfect job, or the first date with that new guy or gal. We shower. We wear deodorant, perfume, cologne, and aftershave to be pleasingly fragrant to others. We wear deodorized footpads to control foot odors. We even use odor-destroying wipes and wash our hands after using the toilet to be clean and odor-free.
So, why not wear something that protects against gas-mask fart odors?
Setting Up Your No-Fart Smell Zone
SmellRid® Charcoal Fart Pads are the answer to that "why not" question. Easy to use and discreet, each Fart Pad utilizes the natural odor-neutralizing power of activated charcoal to become the secret barricade between your smelly farts and the rest of the world.
Considering that the air inside most homes, offices, and social meeting places can be five times more polluted than the air outside, why should we allow our gaseous emissions to add to the odiferous stew? Especially when all you need to do to set up your no-fart smell zone is a few seconds is to pop on a SmellRid® Charcoal Fart Pad, using the handy-dandy double-sided tape included with each pad.
Confidently Clear the Air Around You
You've sent out a boatload of resumes. To celebrate, you treat yourself at the Tex-Mex place down the street, consuming several bowls of chips and spicy bean dip, a plate full of tamales, and two mugs of beer.
Morning arrives, along with a phone call from resume #26—the best job in the world. You prep for the interview scheduled for just before lunchtime. You look good. You feel good.
And then, your stomach gurgles…
After a race for the bathroom, you believe that what you've sent to the sewer is the spicy food that has been cooking all night in your gut. You glance at the SmellRid® Charcoal Fart Pad 12-pack patiently waiting at-the-ready. You walk away, deciding that the threat is over.
But…is it?
Hand on the front doorknob, you suddenly stop. Why take a chance? Why step into an enclosed space to face a stranger who holds the key to your future without fart protection?
Within seconds, a flexible SmellRid® Fart Pad is comfortably affixed to your underwear—and you confidently stride out the door, knowing that nothing, not even a sneaky-squeaker, will escape the clutches and potent odor-eliminating power of your SmellRid® Fart Pad's activated charcoal.
SmellRid® Activated Charcoal Fart Pads take the fart fear out of your life!
Fabulous Fart Facts
Understanding the processes that ultimately create the gases that entertain the young and young-at-heart, while humiliating most everyone else, is a science study in itself. There are farts facts that are as unbelievable as fart myths.
For fart fun and enlightenment, the following fart information is offered, courtesy of SmellRid® Charcoal Fart Pads.
Fart Statistics
99% of the gases in farts are odorless–carbon dioxide, hydrogen, oxygen, and methane
1% of the gases in farts are sulfurous rotten egg types–dimethyl sulfide & methanethiol
1.5 million farts are expelled every second
Farts have been clocked at 10 feet per second or 7 mph!
Fart gases are flammable
The average fart is combustible for 147 Joules. The energy and mass of a hydrogen bomb is 1 x 1013 Joules. It would take 68 billion farts to create the energy of a thermonuclear weapon.
The Fart-making Process
Enzymes in your stomach and intestines are the powerhouses of digestion.
Foods that cannot be broken down by the enzyme digestive process move to the colon.
These foods can be cauliflower, broccoli, brussels sprouts, cabbage, beans, & bran.
E. coli bacteria attack undigested foods, producing waste as sulfurous gases.
Voila! A fart is born!
Some Final Fart Facts
Simple carbohydrates can be broken down by enzymes
Complex carbohydrates can't be broken down by enzymes
Some foods with the fewest complex carbohydrates are meat, fish, grapes, berries, potato chips, nuts, and eggs–known as normoflatugenic
Confusingly, meat and eggs also contain sulphur and can trigger a sulphur-packed fart factory event
The most eruptive edibles are beans, carrots, raisins, bananas, onions, milk, and milk products
Fart jokes have existed since at least 1900 BCE & are included in Shakespeare's works.
Effective and Affordable Fart Smell Control
Perfectly sized, conveniently equipped with double-sided tape, and offered in an affordable 12-pack, SmellRid® Charcoal Fart Pads have it all—plus, they're very effective! The proprietary activated charcoal material that comprises the active odor-cancelling power of each Fart Pad does not absorb and 'hold' fart odors. The air borne fart odor molecules are completely neutralized by the activated carbon, leaving nothing behind and allowing you to confidently use each pad.
SmellRid® Charcoal Fart Pads are just one of the many eco-smart NoOdor.com products that adhere to our dedication in developing non-toxic, natural odor solutions that are safe for use around people, pets, and the planet.
Verified Customer Reviews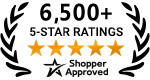 Carbon Smell Remover Products Related To The One You Are Viewing
* Required Fields
Ask Dr. No Odor a Question
Enter Your Name:

*

Enter Your E-mail:

*

Enter Your Question:

*

Enter Text

*