Foldable UV-C Germicidal Wand Sanitizer
UV-C WAND SANITIZER

Works to Keep You Safer

UV-C LIGHT

Kills up to 99% Germs in Seconds

KILLS

Viruses, Bacteria, Fungi, Dust Mites & Mold Spores

USER FRIENDLY

Just Scan Surfaces to Disinfect

SAFETY

Only Works when Faced Down to Protect Eyes

SMART

Safety Child Switch for Extra Protection

EFFECTIVE

at Sanitizing Items Without Chemicals

LIGHTWEIGHT

Germicidal Wand Weighs Just 2.3 oz.

FOLDABLE

Compact 4.91" x 1.38" Pocket Size Design

POWERED

by USB or 4 AAA Batteries (Not Included)

LONG LIFE

UV-C Bulb Never Needs Replacement

PERFECT

for Home, Office, Vehicle & Travel

USE

to Disinfect Masks, Phones, Computers, Toys, Utensils, Pacifiers, Tools, Car, Toilet, Books, Groceries, and More!
Order Risk Free
When you purchase the Foldable UV-C Germicidal Wand Sanitizer, you do so at absolutely no risk. It comes with a 100% satisfaction guaranteed warranty. If it fails to perform according to its specifications or is defective, it will be replaced immediately or you will be refunded.
Order Risk Free
Code
Product Name
Price
Quantity
10013
Foldable UV-C Germicidal Wand Sanitizer
(Size: 4.91 x 1.38 x 1.6 inches; Weight: 2.3 oz.)
$19.99
All Product Reviews for
Foldable UV-C Germicidal Wand Sanitizer
Volume Discount (Buy 6 Get 10% / Buy 12 Get 15%)
More Info
Summary
Description
Q & A
Product Reviews
Your 'Sanitizing Wand of Choice' To Fight Germs
The need to kill germs and stay safe has increased dramatically in the age of COVID-19. There are many "high touch, high risk" surfaces loaded with germs. When you come in contact with them, it puts your health at risk. Regularly disinfecting your mobile phone, masks, keys, doorknobs, wallet, light switches, car, groceries, and packages, can help prevent infection from dangerous microorganisms. You can effectively kill dangerous germs that go undetected by the naked eye with our Foldable UV-C Germicidal Wand Sanitizer.
Your Path to a Healthier Life with Fewer Germs!
The current global pandemic has made us realize that 'clean' is not always equivalent to 'sanitized'. Our Foldable UV-C Germicidal Wand Sanitizer is engineered to keep your environment sanitized and virtually germ-free! Its powerful ultraviolet disinfection bulb is designed to kill up to 99% germs in a matter of seconds. A quick scan of high touch items with the UV-C light destroys viruses, bacteria, fungi, dust mites and mold spores. Less germs means lower risk for you and your family getting sick!
Sanitize 'On the Go' with our Compact & Versatile UV-C Sanitizing Wand
Our sleek Foldable UV-C Germicidal Wand Sanitizer is small but mighty! Lightweight and compact, our germicidal wand can be conveniently folded to easily fit in your purse, pocket, or travel bag so you can carry it wherever you go. Sanitization 'on the go' is made easy with a simple 'press on and scan' function, be it your cell phone, airplane seat, or an entire hotel room. Its versatility in multiple applications is what makes the portable UV-C wand sanitizer our top-rated customer favorite!
Proven UV-C Germ Killing Technology with Added Safety Features
The Foldable UV-C Germicidal Wand Sanitizer is a reliable alternative to chemical sanitizers likes wipes and sprays plus more cost effective. UV-C has been scientifically proven to eliminate 99% germs by destroying their DNA plus RNA and is used by hospitals for sterilization. In addition, no toxins or pollutants are added to the environment and our long-lasting UV-C bulb does not need replacement. With our enhanced safety feature, the wand only works when faced down to protect your eyes and includes a child safety smart switch as well.
A Perfect Gift for Better Health
Our Foldable UV-C Germicidal Portable Wand makes for the perfect gift that shows you really care! It will be appreciated not only by the tech savvy but also the elderly because it's so simple and effective to use! This is a thoughtful gift for any occasion that will be cherished by your friends and family because it offers protection to keep them safer.
CAUTION: You MUST avoid exposure to direct or reflected germicidal ultraviolet rays, since they cause painful eye irritation and reddening of the skin. Do not look directly at the UV light source or expose to your skin.
Verified Customer Reviews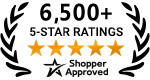 * Required Fields
Ask Dr. No Odor a Question
Enter Your Name:

*

Enter Your E-mail:

*

Enter Your Question:

*

Enter Text

*