Reusable Odor Eliminators That Work!
No Cover-Ups • All Natural • Fragrance, Chemical & Toxin Free • Eco-Smart
Smelleze® Urine Absorber, Solidifier & Deodorizer
Product Reviews
|
3 Answered Questions
Sprinkle on urine spill to solidify & clean-up
Place in container to solidify urine as it's filled
Encapsulates & solidifies urine into a soft gel
Gel easily slides out when it's discarded
Superabsorbent- 1 Teaspoon absorbs 10 oz.
Makes urine handling spill-free & odor-free
Rids urine odor without masking with scents
Order Risk Free
When you buy Smelleze® Urine Absorber, Solidifier & Deodorizer Granules, it is accompanied with a zero risk 100% satisfaction guaranteed warranty. If it fails to absorb urine according to our stipulations or is faulty, we will replace it promptly.
Order Risk Free
Code
Product Name
Price
Quantity
50016
Smelleze® Urine Solidifier & Deodorizer Granules: 2 lb. Bottle
1 Teaspoon/ 10 Oz. Fuild
$19.99
All Product Reviews for
Smelleze® Urine Absorber, Solidifier & Deodorizer
Overall Product Rating:
Rated
5

out of 5 stars |

5

Reviews
| | | |
| --- | --- | --- |
| 5 star: | | 5 |
| 4 star: | | 0 |
| 3 star: | | 0 |
| 2 star: | | 0 |
| 1 star: | | 0 |
Verified Buyer
Very Useful to Fight Stinky Portable John's
By
Mike K
(Lithonia) [9.25.2018]
To combat the stench in a portable urinal I inserted about ½ teaspoon Smelleze® Urine Absorber, Solidifier & Deodorizer Granules in it before usage to solidify and deodorize the urine as it is filled. This converted the urine instantly to a gel and made it easy to dispose while eliminating the bad odors. Great product!
Verified Buyer
Bad Smell Expelled from Urinal
By
Joan
(Mishawaka) [7.18.2016]
My husband uses a portable urinal bottle to urinate at night. His room is carpeted. It used to smell of urine and was quiet terrible until I started using Smelleze® Urine Absorber and Deodorizer. This product simply solidifies the urine and odor on contact. Now my husband's room smells clean and hygienic. I'm so pleased with the results. It has really made a difference to my life
Verified Buyer
Urine Absorber Made Life Easier
This is an amazing product that solidifies urine into a gel in less than a minute and eliminates the odor as well. I definitely recommend this product that has made a real difference to my life. I'm a disabled elderly person and I use this product in various ways. I insert some in a porta potty at home so that the urine solidifies to prevent smell during storage and spillage when taking it out for disposal. I also use it in plastic bags while travelling just in case 'I need to go' in a hurry. It gets the job done without any mess. I have also given it to my young grandchildren to use during long road trips and their parents love not having to stop frequently!
Verified Buyer
Stopped Embarrassing Urinary Odor from Catheter Bag & Diapers
By
Jack M.
(Tallahasee) [9.19.2015]
I have a medical condition that requires me to have catheter which drains into a urine collection bag. In addition to this, I have to wear diapers. The combination of this was resulting in such embarrassing odor from the urine that I was afraid to leave home and go into public. That was until I was lucky enough to discover IMTEK and their wonderful urine absorbing products. After a free consultation, I started using Smelleze® Urine Solidifier & Deodorization Granules in my urine bag. This instantly converts the urine into a gel to encapsulate the odor and also makes it very easy to dispose and reuse the bag since it slides right out. It made a tremendous difference to my problem since day one. In addition, I stuck the 4" x 4" SmellRid™ Activated Carbon Smell Removal Pads which conveniently comes with an adhesive strip on the catheter urine bag and on the front of my diaper to capture any remaining urinary smells. It worked perfectly! I'm very happy to say that I am now odor-free now and have no reservation of going out in public. Smelleze® gave me my life and dignity back and I'm so grateful for that. I would recommend this product to fellow patients with my condition wanting to stop urinary odors.
Verified Buyer
Stinky Urine Potty Storage & Spillage Problem Solved
By
Dale M.
(San Jose) [8.10.2015]
I have a sick bedridden grandfather. He was using a special potty container to urinate but unfortunately it could get very messy and extremely smelly from spillage and sitting around. He felt this was undignified and it was causing him great stress and embarrassment. Fortunately, we were introduced to Smelleze® Urine Absorber, Solidifier & Deodorizer Granules by his new home health care provider. Now my grandfather just adds some of these amazing granules to the urine potty which instantly absorbs the urine as soon as it hits it . Then it gets solidified and deodorized in minutes. No more urine spills or odors! This has been a live saver for him! I can see that a great burden has been lifted off his shoulder now that his room smells nice and clean. Thanks Smelleze®!
50021
Smelleze® Urine Absorber, Solidifier & Deodorizer Granules: 50 lb. Bag
1 Teaspoon/ 10 Oz. Fuild
Volume Discount (Buy 6 Get 10% / Buy 12 Get 15%)
More Info
Summary
Description
Directions
Videos
Q & A
Product Reviews
Helps Clean-Up and Prevent Urine Spills
These state of the art super absorbent granules were specially designed to absorb several hundred times its own weight in urine. Each teaspoon has the ability to absorb over 10 oz. (300 ml) of urine. In addition to absorbing urine quickly, the Smelleze® Granules will also control odors and keep your environment clean.
The Smelleze® Granules are ideal for controlling accidental urine spills and odors in homes, cars, hospitals, and nursing homes. This product can be effectively used for both people and pets.
To use, simply sprinke the Smelleze® Granules over the urine spill. The urine will be quickly absorbed by the granules on contact and converted into a solid gel. The absorbed urine will not leak from the gel even under significant pressure and is easily disposed.
Urine Spill & Odor Problems
Often times businesses could be invaded by offensive children, adult or pet urine spills and odors. Not only does urine generate a stench that is discomforting, it is also a breeding ground for bacteria. Unfortunately, most ventilation systems only recirculate room air and remove large particulate matter such as dirt, dust, and lint. Pungent urine odors are left free to recirculate in the air you breathe and could increase in concentration if left untreated. Covering up nasty urine odors with masking agents like perfumes pollute the air with chemicals and often times result in even more offensive smells.
Pungent urine odors are mainly caused by the generation of ammonia from the urine. Studies have shown that even low levels of ammonia are more than just a nuisance problem and could turn into a health hazard. It can cause airway defense mechanisms to be depressed, a higher rate of pneumonia, lower weight gains, and damage to the respiratory tract.
The Solution
The Smelleze® Urine Solidifier & Deodorizer Granules were specially developed to adsorb, neutralize, and encapsulate pungent urine odors and urine on contact. Smelleze® will quickly solidify urine into an easily discardable gel in a matter of minutes and truly cleanses the air of offensive urine odors. This will help create a healthy, cleaner facility that will be appreciated by customers and employees.
It's No Cover-up
The Smelleze® Urine Solidifier & Deodorizer Granules can be used to adsorb and solidify urine in addition to eliminating pungent urine, fecal, bacteria, mold, and mildew odors instead of merely masking them with fragrances. Smelleze® is made from a specially formulated super absorbent material and can absorb hundreds of times it's own weight so just a little bit goes a very long way!
Applications
Smelleze® can be effectively used in any area with a urine spill by the following:
Animal Hospitals
Veterinarians
Farms
Animal Stalls
Pet Shops
Kennels
Zoos
Hospitals
Nursing Homes
Day cares
Restaurants
Bars
Portable Toilets
Industrial and Commercial Bathrooms
Any Other Facility With a Urine Spill Problem
Directions
Lightly sprinkle Smelleze® granules over the urine spill and wait a few minutes to solidify into a gel. This super absorbent material will absorb hundreds of times it's own weight in urine so a little will go a long way.Each teaspoon has the ability to absorb over 10 oz. (300 ml) of urine.If the urine does not solidify after about 10 minutes, sprinkle more of the Smelleze® granules. Once the urine has solidified, it can be swept up and conveniently discarded.
Verified Customer Reviews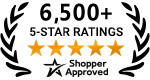 Products Related To The One You Are Viewing
* Required Fields
Ask Dr. No Odor a Question
Enter Your Name:

*

Enter Your E-mail:

*

Enter Your Question:

*

Enter Text

*
Past Question and Answers
Received:
MARIANNE: Do you have a product specifically for use in a urine leg bag? ANSWER: Thanks for the info.would suggest using the SMELLEZE Urine Solidifier and Deodorizer Granules. It should work nicely in a urine bag.
Received:
JIM: We just purchased a porch potty. What is the best product to use to get rid of urine smell on porch potty
ANSWER: Thank you for taking the time to consult with us about the Porch Potty urine odor problem. You can take the following action to resolve this issue. Firstly, insert Smelleze® Urine Absorber, Solidifier & Deodorizer Granules in the catch basin before usage to solidify and deodorize the urine as it is filled. This will convert the urine instantly to a gel that is easily disposed while eliminating the odors. Use about 1-2 teaspoons depending upon the amount of urine that will be collected. Secondly, I would recommend using Odoreze™ Natural Home Deodorizing Concentrate to clean and deodorize the Porch Potty. You can simply dilute it and spray it directly on the artificial or real grass and or you can add it to your regular cleaning solution to give it extra deodorizing power.
Received:
MICHAEL: OK... Unusual Question. How much of your product would be necessary to "deodorize" 1 gallon of urine? ANSWER: Are you looking to solidify and deodorize liquid urine? In this case I would recommend using Smelleze® Urine Solidifier & Deodorizer Granules. One teaspoon of this product can solidify and deodorize 10 oz in less than a minute and its used routinely for many applications where this is necessary.