Reusable Odor Eliminators That Work!
No Cover-Ups • All Natural • Fragrance, Chemical & Toxin Free • Eco-Smart
Smelleze™ Reusable Smoking Smell Deodorizer Pouch
Product Reviews
|
9 Answered Questions
Place near smoke odor and/or on air vents
Rids stinky smoke smell without cover-ups
Cleans air by filtering out chemicals in smoke
Reusable for years to save you money
Just expose to sun to refresh & reuse
Portable & doesn't require any power
Eco-friendly, non-flammable & odorless
Works for cigarette, cigar, fire & fireplace stink
Order Risk Free
When you buy Smelleze™ Reusable Smoke Smell Deodorizer Pouch, you do so at absolutely no risk. It comes with a 100% satisfaction guaranteed warranty. If it fails to perform according to its specifications or is defective, we will replace it immediately.
Order Risk Free
Code
Product Name
Price
Quantity
21700
Smelleze™ Reusable Smoke Smell Deodorizer Pouch: X Large
Treats 150 Sq. Ft. (Size: 5.5" x 8")
$14.99
All Product Reviews for
Smelleze™ Reusable Smoking Smell Deodorizer Pouch
Overall Product Rating:
Rated
4.8

out of 5 stars |

12

Reviews
| | | |
| --- | --- | --- |
| 5 star: | | 10 |
| 4 star: | | 2 |
| 3 star: | | 0 |
| 2 star: | | 0 |
| 1 star: | | 0 |
Verified Buyer
Smell Is Fading Away For Sure!
By
RICHARD Y
( Indianapolis) [10.3.2018]
I have a chimney clean out door in my basement which is also a family room. On occasion, I get a strong odor of chimney soot in the room I am unable to clean out all of the old ash, I kept one of the smelleze bags work just inside the clean out door and it worked better than any of the deodorizers I have used so far. The smell is fading away and for sure it is better than scented sprays because they were creating a chemical environment in the room.
Verified Buyer
Eco Friendly and Effective
By
Leslie I
(Topeka) [10.1.2018]
I am in office unit total space of 1050 sqft however divided by smaller rooms yet no doors, smoke in rear of this unit which is about 240 sqft again no door so smoke was escaping into other rooms, had several air purifiers yet still some smell was present. Started looking for Eco friendly products online for smoke smell. Smelleze smoke smell pouch was really good, smell-free and no chemicals that is good for small space. Happy with the product!
Verified Buyer
Cigarette Smoke Vanished
By
JULIA J
( Ann Arbor) [9.28.2018]
My son recently moved into an apartment where the previous tenant smoked for many years. The whole place reeked of stale cigarette smoke. Tried a lot of products including baking soda and room sprays, nothing worked. My sister suggested Smelleze cigarette smell deodorizer pouches that are specifically designed to absorb smoke and smell. Worked great! Delivery was quick too.
Verified Buyer
Great Product and Hassle Free
By
Susanna D
( Milwaukee) [9.27.2018]
I forgot a pot with soup on the stove and I went to the store 3 hours when I returned my house was full of smoke and I searched online to find something to remove the smoke odor from clothes and house. I bought smelleze reusable pouches for smoke smell and they are better than air fresheners because the scent of air freshener lasts only for so much time. This is a natural product and I don't have to spray. I just keep the pouches in the kitchen and clothes basket. Great!
Verified Buyer
My experience with Smelleze
By
Valerie Barker
(Madison) [5.11.2017]
Not so long ago,I purchased a bag of SMELLEZE. Yesterday, the battery in my miniature radio caught fire while it was being recharged. Luckily, it did not turn into a big fire,but there was more mess than there might have been because I have no sense of smell and it only came to my attention when the fire alarm went off. The whole upstairs of my tiny house was covered in what looked like a layer of soot. While I started the big cleanup, I placed my bag of Smelleze in my bedroom. Today my daughter, who has a sense of smell akin to a dog, came to see the mess and informed me she could smell nothing bat a slight scent similar to Savlon. I cannot begin to tell you how thankful I am that I bought your product in the first place and that it really works. Yours happily, Valerie Barker
Verified Buyer
Looking into a larger pouch
By
Cheryl
(Hartford) [9.28.2016]
I have been using these pouches for months now. I used two in my kitchen because that is where we smoke only. They were fantastic. I put one in each doorway to keep the smoke and smell from the other rooms. You could not smell the smoke in the other rooms, Every few days I would have to clean them in the microwave. Lately they have not been working very well, even though I replaced the old ones with two new ones. I find myself having to clean them almost every day. Not sure whats going on but I'm looking into buying larger pouches. Although it could be that we are smoking more than usual. Still in all it is a great product.
Verified Buyer
Got Smoke Out from Louis Vuitton Purse
By
Ruth
(Hoboken) [7.17.2016]
I have a Louis Vuitton purse that reeked of terrible cigarette smoke odor. I placed 1 Smelleze® pouch inside the purse, and placed it in a plastic bag with another Smelleze® pouch to attack the exterior and allowed the products to draw the stinky odors out for a few days. That eliminated about 50% of the stench. Rejuvenating the pouches and repeating the treatment removed the rest of the cigarette smoke smell. Fantastic product!
Verified Buyer
Would recommend Smelleze to my friends!
By
Robert Anderson
(Austin) [12.2.2015]
I didn't know what to do with the smoke smell that usurped my home, car, wardrobe, and even the carpet. I tried spraying vinegar, sprinkling baking soda, and literally everything that was within my reach. Then I came across this wonderful product online. Smelleze® Smoke Smell Deodorizer Pouches. And these worked wonders. The smell just vanished into thin air. I would like to call these pouches 'magic pouches' and would recommend them to my friends. Thank you Smelleze for making my home smell fresh!
Verified Buyer
Thank you for helping me
By
Al Siano
(New York) [8.26.2015]
Thank you for helping me with my order this weekend. I am looking forward to putting your product (Smelleze® Smoke Deodorizer Pouch) to use in my wood burning stove. Clearly your products appear to be fantastic and your service is excellent.......'
Verified Buyer
My house smelled clean and fresh.
By
B. Pozorski
[8.26.2015]
My husband and I smoke a few packs of cigarettes a day. Needless to say, our house, car, and clothes were always smelling of smoke. It will come as no surprise in this anti-smoking climate that friends and family were always commenting about smoke odors. Finally, my niece told me about Smelleze® Smoke Deodorizer Pouch and I decided to try it just to get her of my back. Lo and behold, it worked! My house smelled clean and fresh. It even helped get rid of the odors on my clothes. I was so impressed that I put Smelleze® pouches in all our rooms and even in our cars. I am happy to tell you that I haven't heard any snide smoke odor comments since I started using Smelleze™
Verified Buyer
Second Hand Smoking Odor Problem Solved
By
Anisha H.
(Redding) [8.17.2015]
I live in an apartment complex and my neighbors upstairs are very heavy smokers. Unfortunately, the smoke odors migrate into my apartment and this was causing it to stink. I was very concerned about being exposed to second hand smoke and the effect it could have on my health. I complained to the property manager but he was not able to resolve the issue since smoking is allowed in the building and the tenants above have a lease. So I took it upon myself to find a solution to this challenging situation. Fortunately, I found Smelleze® Reusable Smoking Odor Absorbent Pouch which was exactly what I needed. I placed these pouches in each of my rooms and on my return air vents to filter out the second hand smoke odor. I must say the product worked wonders! It started removing the second hand smoking chemicals and odors within days and made a world of difference. Smelleze® is doing such a good job of filtering out the second hand smoke that I hardly smell anything anymore in spite of the neighbors continuing to smoke as usual. That should tell you how effective this deodorizer is. I would definitely recommend it to anybody fighting second hand smoke.
Verified Buyer
Smelleze® Erased Cigarette Smoking Smell in No Time
By
Heidi B.
(Jackson) [8.8.2015]
I needed to eliminate smoke from my apartment that I shared with a smoker friend since my parents were coming over to visit me. The last thing I wanted is for them to smell smoke since my mother is chemically sensitive. They were to come over in a week's time and I was panicking that the smell would not go in such a short amount of time. Fortunately, I discovered Smelleze® Reusable Smoking Smell Removal Deodorizer Pouches and put them to work. After the first couple days I placed the pouches across the room, there was already a noticeable difference. With the passage of a week , the entire cigarette smoking smell was gone and I was relieved. It was just in time. When my parents came there was no smell. I must say Smelleze is a life saver.
11500
Smelleze™ Reusable Smoke Smell Deodorizer Pouch: XX Large
Treats 300 Sq. Ft. (Size: 6" x 9.5")
Volume Discount (Buy 6 Get 10% / Buy 12 Get 15%)
More Info
Summary
Description
Directions
Eco Benefits
Videos
Q & A
Product Reviews
Protect your Home & Auto from Smoke Odors
There are several sources of lingering smoke odor problems. Cigarette and cigar smoke can cause offensive odor problem in homes, automobiles and clothing. Furthermore, smoke odors from electrical, chemical, fuel and kitchen fires could be very pungent and render homes unusable. Another common source of smoke odors are chimneys especially during periods of warm or humid weather.
The Smelleze™ Reusable Smoke Smell Deodorizer Pouch was made to eliminate all smoke odors on contact without masking them with fragrances. This product is suitable for use in homes, fireplace ash beds and automobiles.
For a breath of fresh air, simply place the reusable Smelleze™ pouches near odors or on return air ducts and smell the difference. To rejuvenate periodically, simply heat in a microwave 3-4 minutes or place in direct sunlight for a day and reuse. Replace when rejuvenation does not help. Smelleze™ can work for years so it is very cost effective.
Smelleze™ is non-toxic, safe, reusable recyclable, natural, odorless, non-flammable and non-caustic. Smelleze™ is an ideal environmentally friendly solution for eliminating lingering smoke odors without adding pollutants to the air you breathe. It does not contain VOCs, harmful or ozone depleting chemicals and is especially beneficial for those suffering from allergies and chemical sensitivity. No fossil fuels are used in the production of Smelleze™ odor control media.
Smoke Odor Problems
There are several sources of smoke odor problems. Cigarette smoke often causes an offensive odor problem in homes and automobiles. Another common source of smoke odors are chimneys especially during periods of warm or humid weather. Furthermore, smoke odors from electrical, chemical, fuel, and kitchen fires could be very pungent and render homes unusable. Unfortunately, most ventilation systems only recirculate room air and remove large particulate matter such as dirt, dust, and lint. Unpleasant smoke odors are left free to recirculate in the air you breathe and could increase in concentration over time if left untreated. Covering up nasty smoke odors with masking agents like perfumes pollute the air with chemicals and often times result in even more offensive smells.
The Solution
The Smelleze™ Reusable Smoke Smell Deodorizer Pouch was specially developed to adsorb, neutralize, and encapsulate smoke odors on contact. Smelleze™ will truly cleanse the air of offensive odors, complement existing ventilation systems and result in a fresh smelling environment. This will help create a healthy, chemical free atmosphere that will certainly be appreciated by the whole family.
It's No Cover-up
The Smelleze™ Reusable Smoke Smell Deodorizer Pouch is a natural deodorizer that can be used to eliminate unpleasant smoke odors instead of merely masking them with fragrances. Smelleze™ is negatively charged whereas odoriferous gases ride on positively charged particles. As a result, Smelleze™ draws in smoke odors like a strong magnet. Thereafter, it traps, neutralizes, and encapsulates the odors without smelly cover-ups. The molecular structure of Smelleze™ is made up of a lattice structure arranged to form a honeycomb framework of billions of interconnecting channels. This gives Smelleze™ an enormous surface area that is larger than several football fields. The latter enables Smelleze™ to adsorb phenomenal amounts of smoke odors and work for months.
Environmentally Friendly
The Smelleze™ Reusable Smoke Smell Deodorizer Pouch is non-toxic, safe, non-hazardous, natural, non-scented, non-caustic, and recyclable. It is an ideal environmentally friendly solution for eliminating smoke odors without adding pollutants to the air you breathe. Smelleze™ does not contain chemical additives and is especially beneficial for those suffering from chemical sensitivity.
Applications
Smelleze™ can be effectively used to eliminate unpleasant smoke odors from cigarettes, chimneys, and fires in any home. Typical applications include:
Cigarette Smoke In Any Part Of The Home
Cigarette Smoke In Automobiles
Chimney And Fireplace Odors
Kitchen, Fuel, Chemical, and Electrical Fire Odors
Exhaust Fumes In Garages
Any Other Area With Smoke Odor Problems
Directions
For a breath of fresh air, simply remove the plastic cover, place Smelleze™ pouches in the area to be treated, and smell the difference. Use one or more recommended size pouches per area treated. This product will function most efficiently in an enclosed area with good air circulation. To obtain the best results, remove the odor sources (e.g. empty ashtrays) and clean the area prior to treating with Smelleze™. For extra effectiveness, use this product in conjunction with Smelleze™ Ashtray Deodorizer Granules and Smelleze™ Carpet Deodorizer Granules.
Verified Customer Reviews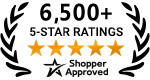 Products Related To The One You Are Viewing
* Required Fields
Ask Dr. No Odor a Question
Enter Your Name:

*

Enter Your E-mail:

*

Enter Your Question:

*

Enter Text

*
Past Question and Answers
Received:
BARRY: I own a condo and having problems with neighbors who smoke heavily. The smoke odor is now coming into our unit and causing an unbearable smell. Our rental agent has now removed this unit from the rental list until the problem can be resolved. One of the issues I have, is I do not get down there on a regular basis (approximately every 3 months), so therefore it is difficult to change out (or clean) on a monthly basis. Does your product last longer than a month? I am looking for a resolution, but one I can implement without much maintenance (for example changing or cleaning about every three months). From the testimonials it appears your product has been successful, do you think it would help my situation? My condo is approximately 425 square feet, two bedrooms/2 baths, den and kitchen, how many would you think I would need? Also, if our rental agency would agree, do you think a maintenance person would be able to conduct the regular cleaning of the product to extend the life (that is is it user friendly)? Any suggestions or details of your product would be useful at this time. Thank you.
ANSWER: I would recommend using Smelleze® Reusable Smoke Smell Deodorizer Pouches to eliminate the cigarette smoke odor drifting in from your neighbors condo. Just place Smelleze® pouches in all rooms or spaces with the smoke smell. About 4 pouches might be good for your size condo.If it's not practical to rejuvenate the pouches for reuse, just swap them out for new pouches once every 3 months. It would be very easy for your agent to replace and swap the pouches or for you to do whenyou get down there. They weigh less than a pouch and just takes about 5 minutes to set them up. Your real estate agent can also call us directly if he needs any guidance.
Received:
DON: what is the length of time that an xx packet will last in a 250 sqft hotel room with heavy smoke? ANSWER: The Smelleze Reusable Smoke Deodorizer Pouch will last for years. All you have to do is rejuvenate in sunlight or microwave for 2-3 minutes periodically and reuse over and over again.
Received:
JACK: I have a jacket that I don't want to wash but need to rid it of the cigarette smoke odor. Help please.
ANSWER: Thank you for asking about your smoke odor problem in clothing. To get the smoke odor out of your jacket and other items that are not washable, you may place them in a gabage bag or container, insert a Smelleze® Reusable Cigarette Smoking Smell Deodorizer Pouch and/or sprinkle Smelleze® Natural Cigarette Smoke Deodorizer Powder on them, shake, and store for a few days to allow the smoke chemicals to be drawn out. Repeat, if necessary, until the odors are gone and dust powder in the trash or garden.
Received:
NILDA: What is the best way to remove cigar odor from a 2,600 square foot home?
ANSWER: I would suggest using SMELLEZE Reusable Cigar Smoke Smell Neutralizer Pouches. Simply place a pouch in each room to absorb and eliminate the cigar smell. To filter the whole house air, you can place the pouches on the return air vents as well as in the air handler next to the particulate filter. This will allow the cigar smoke odor to be continually filtered as it recirculates.
Received:
RENE: Do these pouches actually remove the smell of smoking from a room or do they leave a scent in the room like a deodorizer?
ANSWER: The pouches work by attracting the smoke odors like a magnet and absorbing them like a sponge. Unlike fragrances, they truly clean the air of odors and chemicals from smoke without using any scents. These eco-friendly pouches are reusable and can last for years.
Received:
CHRISTINE: I just purchased a house where half the walls are made from cypress and cedar wood paneling. The house reeks of heavy cigarette smoke. I think the previous owners smoked there for over 20 years. I can't stand the smoking smell. Which of your products would be the best to use to get the very heavy cigarette smell out of the walls but not harm the wood?
ANSWER: The best and safest way to eliminate this problem without harming the wood is by using a smoke absorbent product that does not contain or emit any chemicals. SMELLEZE Reusable Smoking Smell Eliminator Pouches work in this way. It will attract the smoke odor like a magnet and absorb it like a super sponge without using any fragrances or chemicals. Simply place 1 odor bag in each room or 150 square feet and smell the difference. This deodorizer can be used over and over again until the house stops reeking.
Received:
LINDA: What is the best way to eradicate cigarette odor in a double car garage that has been the family smoking lounge?
ANSWER: To stop the garage from smelling of cigarette smoke, place SMELLEZE Reusable Smoking Odor Neutralization Pouches there. Use 1 pouch/150 sq. ft. In addition, you can clean the smoke residue using ODOREZE Plant Based Floor Cleaner & Deodorizer. You can use on its own or add to your regular detergent while cleaning to save a step.
Received:
LIN: Will Smelleze work if placed directly inside ceiling vents for getting rid of smoking smell? What are the dimensions of each pouch? Thank you!
ANSWER: Yes, this is an excellent smoke smell killer and you can place it inside ceiling vents or you can even hang it there if you don't mind looking at it. The size is about 4' x 6' and it comes with a string that can be attached to the vent grid. In addition, you can also place the pouches inside or on top of cold air return ducts. If you exercise both these options, you will be filtering the stinky smoke filled air going in and also coming out so you will get the best deodorization results.
Received:
DINA: Will your product get cigarette odors out of baskets? ANSWER: You can do this by simply placing a SMELLEZE Reusable Smoke Odor Reduction Pouch in the basket. It will absorb and eliminate the smoke stench without damaging it. To make it work faster, you can place the basket and pouch in a garbage bag so the pouch is working in a confined space and can focus on the basket. You could treat more than one basket at a time depending how bad they are. Since the product is reusable, you could use it over and over to treat many baskets.