Reusable Odor Eliminators That Work!
No Cover-Ups • All Natural • Fragrance, Chemical & Toxin Free • Eco-Smart
Smelleze™ Reusable Pet Smell Deodorizer Pouch
Product Reviews
|
2 Answered Questions
Set in smelly areas with pet odor and/or air ducts
Destroys pet odor without masking with scents
Cleans air to provide a healthier environment
Works 24/7 for years without power
Easily regenerated in sunlight for reuse
Safe natural ingredients for people, pets & planet
Works in homes, pet shops, clinics, kennels & more
Order Risk Free
When you buy the Smelleze™ Reusable Pet Smell Removal Deodorizer Pouch, you do so at absolutely no risk. It comes with a 100% satisfaction guaranteed warranty. If it fails to perform according to its specifications or is defective, we will replace it immediately.
Order Risk Free
Code
Product Name
Price
Quantity
12200
Smelleze™ Reusable Pet Smell Deodorizer Pouch: XX Large
Treats 300 Sq. Ft. (Size: 6" x 9.5")
$24.99
All Product Reviews for
Smelleze™ Reusable Pet Smell Deodorizer Pouch
Overall Product Rating:
Rated
5

out of 5 stars |

5

Reviews
| | | |
| --- | --- | --- |
| 5 star: | | 5 |
| 4 star: | | 0 |
| 3 star: | | 0 |
| 2 star: | | 0 |
| 1 star: | | 0 |
Verified Buyer
Getting Rid of Doggy Smell Helped Sell My House
By
Maggie
(Stevens Point) [7.17.2016]
I have two large dogs and my house smelt of hound! I was trying to sell my home and the doggy odor wasn't helping. So I took my realtors advice and treated my carpeting with Smelleze® Natural Deodorizer Powder and placed a few Smelleze® Reusable Pet Smell Removing Pouches in my air ducts to filter the air. Within days, the nasty dog smell was gone. And thanks to Smelleze®, I was finally able to hang the 'SOLD' sign in my front yard!
Verified Buyer
Cat Odor is Gone!
By
Barbara H.
(Tampa) [6.28.2016]
My house had a horrible smell because of my pet cats since it is small and there is not enough circulation of fresh air. The pet stench was particularly embarrassing when guests would visit. But Smelleze helped me deal with this problem once and for all. This smell removing product left me surprised at how effective it is. I recommend using it.
Verified Buyer
What Dog Odor?
By
Roger
(Barnaby) [2.1.2016]
I have 5 dogs and sometimes my guests complain of the smelly dog odor even when the house is visibly clean. I had invested in ample deodorizers, but nothing seems to get the dog aroma out. I had almost given up hope, till my girlfriend Macy bought the Smelleze® Reusable Dog Smell Deodorizer Pouch on one of her infamous shopping trips. I was pretty skeptical at first, but Smelleze® really changed my mind. All I had to do was just set it in the stinky dog room and wait. The next morning all the smells were gone. I couldn't believe the effect. It has been 5 months since and the reusable pouch is still going strong!
Verified Buyer
Smelleze: Now That's a Pet Odor Eliminator I recommend
It all started when my dog decided to roll around in something disgusting. Afterward, the now-stench-coated dog ran into the house, finally resting in the living room. Needless to say, the pet smell was horrific and was found in just about every room in the house. But fortunately, I knew just what to do from previous experience. I immediately ordered Smelleze Pet Smell Removal Pouches. It's specially formulated to control the worst pet odors, including those caused by feces and urine. I treated the house by placing a pouch in each room and also on return air vents to filter the odor. I swear that was all the treatment needed, and the horrible stink my dog brought in is gone…thank heaven.
Verified Buyer
Pet Odor is History!
By
Yvette R.
(Columbus) [8.7.2015]
Smelleze is the best pet smell eliminator. I am very particular about what I use in and around the house since both my children and pets are precious to me. So when pet odor started pestering me and other family members, I got a little worried. I did not want the smell to affect anybody. At the same time, I did not want to use hazardous chemicals that could be potentially harmful to my family and pets. After a thorough search on the internet I found that the most suitable product for me was Smelleze® Reusable Pet Smell Deodorizer Pouch. I bought the pouches and hung them all around the house. In the next few days the smell from pets was completely gone! They work. The pouches are safe, non-toxic, chemical-free, odorless, eco-friendly and cause no harm. I would recommend them to families that are facing a similar problem. I am 100 per cent satisfied with Smelleze.
21500
Smelleze™ Reusable Pet Smell Deodorizer Pouch: X Large
Treats 150 Sq. Ft. (Size: 5.5" x 8")
Volume Discount (Buy 6 Get 10% / Buy 12 Get 15%)
More Info
Summary
Description
Directions
Eco Benefits
Videos
Q & A
Product Reviews
Give your Business a Boost by Clearing the Air of Pet Odors
As much as you love working with pets, unpleasant odors from urine, feces, shedding, grooming, drooling and pets themselves can become offensive and bad for business. The Smelleze™ Reusable Pet Smell Deodorizer Pouch was made to eliminate pet odors on contact without masking them with fragrances. This product is suitable for use in kennels, pet stores, pet day cares, grooming areas, veterinary clinics, zoos, stalls, stables, bedding areas, litter boxes and homes. Smelleze™ will be good for your business and odors.
For a breath of fresh air, simply place the reusable Smelleze™ pouches near odors or inside air ducts and smell the difference. This product is a must if you work with animals. To rejuvenate periodically, simply heat in a microwave 2-4 minutes or place in direct sunlight for a day and reuse. Replace when rejuvenation does not help. Smelleze™ can work for years so it is very cost effective.
Smelleze™ is non-toxic, safe, reusable, recyclable, natural, odorless, non-flammable and non-caustic. Smelleze™ is an ideal environmentally friendly solution for eliminating unpleasant pet odors without adding pollutants to the air you breathe. It does not contain VOCs, harmful or ozone depleting chemicals and is especially beneficial for those suffering from allergies and chemical sensitivity. No fossil fuels are used in the production of Smelleze™ odor control media.
Pet Odor Problems
Pet odor problems usually result from the pets themselves, shedding, drooling, and ammonia in urine and feces. The stench produced is discomforting to humans. Unfortunately, most ventilation systems only recirculate room air and remove large particulate matter such as dirt, dust, and lint. Over time, the pet odors could increase in concentration and result in health problems. Studies have shown that even low levels of ammonia are more than just a nuisance problem. It can cause airway defense mechanisms to be depressed, a higher rate of pneumonia, lower weight gains, and damage to the respiratory tract.
The Solution
Smelleze™ Reusable Pet Smell Deodorizer Pouch was specially developed to adsorb, neutralize, and encapsulate offensive pet odors. Smelleze™ will truly eliminate most pet odors and complement existing ventilation systems. This will create a cleaner, healthier, fresher smelling environment that will be appreciated by both humans and pets. Smelleze™ will enable you to enjoy your pet while it controls undesirable odors.
It's No Cover-up
The Smelleze™ Reusable Pet Smell Deodorizer Pouch is a natural deodorizer that can be used to eliminate noxious urine and feces generated ammonia gases along with other pet odors instead of merely masking them with fragrances. Smelleze™ is negatively charged whereas odoriferous gases ride on positively charged particles. As a result, Smelleze™ draws in pet odors like a strong magnet. Thereafter, it traps, neutralizes, and encapsulates the odors without smelly cover-ups. The molecular structure of Smelleze™ is made up of a lattice structure arranged to form a honeycomb framework of billions of interconnecting channels. This gives Smelleze™ an enormous surface area that is larger than several football fields. The latter enables Smelleze™ to adsorb phenomenal amounts of pet odors and work for months.
Environmentally Friendly
The Smelleze™ Reusable Pet Smell Deodorizer Pouch is non-toxic, safe, non-hazardous, natural, non-scented, recyclable, and non-caustic. This is an ideal environmentally friendly product that can be safely used in all pet areas to eliminate odors without adding pollutants to the air your pet and you breath. Smelleze™ does not contain chemical additives and is especially beneficial for those suffering from chemical sensitivity. As an added benefit, used Smelleze™ makes an excellent soil amendment that can be recycled as a slow release fertilizer in planting areas due to its nutrient value. Used Smelleze™ may be applied to gardens, flower beds, yards, fields, potting soil, and plant beds with thorough watering.
Applications
Smelleze™ can be effectively used to eliminate tough pet odors in any of the following applications:
Homes
Dog Houses
Litter Boxes
Pet Grooming Services
Pet Shops
Veterinary Clinics
Animal Hospitals
Animal Pens
Trailers
Kennels
Zoos
Any Other Area Where Pet Odors Are a Problem
Directions
For a breath of fresh air, simply remove the plastic cover, place Smelleze™ pouches in the area to be treated, and smell the difference. Use one or more pouches per 300 square foot area. This product will function most efficiently in an enclosed area with good air circulation. To obtain the best results, remove the odor sources (e.g. urine spills) and clean the affected area prior to treating with Smelleze™. For extra effectiveness, use this product in conjunction with Smelleze™ General Purpose Deodorizer Granules.
Verified Customer Reviews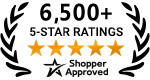 Products Related To The One You Are Viewing
* Required Fields
Ask Dr. No Odor a Question
Enter Your Name:

*

Enter Your E-mail:

*

Enter Your Question:

*

Enter Text

*
Past Question and Answers
Received:
HAZEL: I need help getting rid of cricket odor. We house about 10,000 crickets at a time.
ANSWER: I would recommend using Smelleze® Reusable Pet Smell Removal Pouches to eliminate the odor from both the crickets and the waste they produce.
Received:
LOMA: How long do the pouches and pad work before they need to be rejuvenated? I don't have a microwave. Do they have to be in outdoor direct sun to rejuvenate? Can it be light through a window?
ANSWER:Rejuvenate once a week for about the first 2 weeks or so. When the odor has subsided, but is still present at a lower level, you can rejuvenate biweekly or monthly until it's completely eliminated. You can rejuvenate the pouches in direct sunlight for a day if you don't have a microwave and it's better to do it outside rather than inside.