Reusable Odor Eliminators That Work!
No Cover-Ups • All Natural • Fragrance, Chemical & Toxin Free • Eco-Smart
Smelleze® Reusable Pet Odor Eliminator Pouch
Product Reviews
|
4 Answered Questions
Place near smelly pet odor and/or on air ducts
Eliminates pet smells without masking with scents
Works 24/7 without power to get smell out
Reusable for years to save you money
Just place in sun to regenerate & reuse
Natural ingredients won't harm pets or people
Creates a cleaner and healthier home
Works for dog, cat, bird, rodent & reptile stench
Order Risk Free
When you purchase the Smelleze® Reusable Pet Smell Deodorizer Pouch, you do so at absolutely no risk. It comes with a 100% satisfaction guaranteed warranty. If it fails to perform according to its specifications or is defective, we will replace it immediately.
Order Risk Free
Code
Product Name
Price
Quantity
21500
Smelleze® Reusable Pet Smell Deodorizer Pouch: X Large
Treats 150 Sq. Ft. (Size: 5.5" x 8")
$14.99
All Product Reviews for
Smelleze® Reusable Pet Odor Eliminator Pouch
Overall Product Rating:
Rated
4.8

out of 5 stars |

18

Reviews
| | | |
| --- | --- | --- |
| 5 star: | | 15 |
| 4 star: | | 3 |
| 3 star: | | 0 |
| 2 star: | | 0 |
| 1 star: | | 0 |
Verified Buyer
Smelleze Pet Pouch Rid Bat Feces Smell
By
Stuart
(Bismarck) [3.21.2019]
I have a 12,000 sq/ft house that needed deodorization from bats having moved into the attic of a summer home (when the residents were away). The smell was emanating from the attic, but travelled in the whole house. It was awful smelling like chemical/urine-like. I used 1 bag of Smelleze™ Reusable Pet Odor Eliminator Pouch per 150 sq/ft throughout the house as per your customer support staff advice and I am so happy I did. These pouches are really effective and made a huge difference with the smell. Did help control fly infestation too.
Verified Buyer
Reliable Solution to Pet odors
By
Linda
(Abilene) [1.28.2019]
I have a miniature dacshund. She has a very smelly odour which comes from her private parts. I have tried lots of shampoos to no avail. She has been to vets and had her glands squeezed but the smell was worse than ever. Finally, I tried Smelleze deodorizer for pets as the last resolve and luckily it worked. I am so thankful!
Verified Buyer
Quick Shipping, Great Product, and Awesome Customer Service
By
JIM Z
(Shreveport) [11.16.2018]
I have a 2002 old alero that had a mouse nest in the blower. I removed the nest sprayed lysol, fabreeze and about everything else in the air intake but it still smelled like dead mouse. Then I put Smelleze™ Reusable Dead Animal Smell Deodorizer Pouch where the blower sucks air in and it really helped. Quick shipping and good customer service too!
Verified Buyer
Bad Gangrene Odor Is Completely Gone!
By
PAULINE L
(Norfolk) [11.16.2018]
Took my daughter's dog to the vet with a gangrenous leg. To get rid of the smell in the car [and in her home] I used Smelleze™ Reusable Pet Smell Deodorizer Pouch and drove around with open windows. The smell is all gone! Thanks noodor! Pauline
Verified Buyer
Safe & Effective Product for Animal Odors
By
GLEN A
( Oklahoma City) [11.15.2018]
Was looking to remove dog smell from our house. Dog is clean and housebroken but smell from hair. drool, etc. was too noticeable. After researching on the net, I found Smelleze™ Reusable Pet Smell Deodorizer Pouch which is quite safe to be used around pets and serves the purpose too. Five stars!
Verified Buyer
Worked for me!
By
Judy R
( Athens) [11.14.2018]
Smelleze® Reusable Pet Smell Removal Pouches eliminated the odor from both the crickets and the waste they produce. Lucky to have found such a specialized product for this problem. Great!
Verified Buyer
Smelleze Helped Get my House SOLD!
By
BECCA M
( Phoenix) [11.2.2018]
I have two large dogs and my house smelt of hound! I was trying to sell my home and the doggy odor wasn't helping. So I took my realtors advice and treated my carpeting with Smelleze® Natural Carpet Deodorizer Powder and placed a few Smelleze® Reusable Pet Smell Removing Pouches in my air ducts to filter the air. Within days, the nasty dog smell was gone. And thanks to Smelleze®, I was finally able to hang the 'SOLD' sign in my front yard!
Verified Buyer
Helped us Get Unexpected Squirrel Odor Out
By
Tony B
( Johnson City) [9.27.2018]
Squirrels made a home in our garage while we were away - they were there at least 10 days before we discovered the odor and they were trapped and taken away. We sealed the holes in the garage but the odor was horrendous. Our neighbor also had similar problem some time back so he recommended No Odor animal smell removal pouches and they are really effective. We were not able to find all carcasses but slowly the pouches are reducing odor all around and it is almost gone now. Thanks!
Verified Buyer
Would Definately Recommend This to Anyone Dealing With Pet Odors
By
Suesan B
(Springfield) [9.26.2018]
Our problem was that we had a four year old home and that had a "cat like" urine/ammonia smell ONLY when the doors and windows are open. It was there since we moved in. The odor was also stronger when it is warmer outside. There was absolutely no smell at any time if we kept the house closed up. I read online that someone had a similar issue and they bought the Smelleze pet smell deodorizer pouch, so I tried it too. I must recommend it to all others who are facing similar problem because it actually works quite well when you keep near windows/vents or even hang in the room.
Verified Buyer
It Really Works!
By
Heather Jones
(Alexandria) [9.28.2016]
I inherited a beautiful Blue Heeler, but I forgot about how stinky dogs could be. Despite bathing him regularly and using a variety of carpet cleaners, air fresheners, and deodorizing products, the smell stuck around. About one day after setting out these pouches, the smell was almost gone! I them coupled the pouches with the plug in Air Purifiyers and there is now no dog smell! In fact my house has never smelled better! Plus, you can't beat the amazing customer service! Thank you!
Verified Buyer
Got Smelly Cat Odor Away!
By
Melody
(Sacramento) [2.1.2016]
Tiberius, my cat, thinks he rules the world! As adorable as he is in his fiendishly stoic ways, he leaves a stinky cat odor behind that even His Lordship can't deal with. Frequent cleanings can get rid of the mess, but the awful smell stays behind. But the problem ceased to be when I spotted the Smelleze® Reusable Cat Odor Deodorizer Pouch online. I keep the pouch next to his litter box and haven't had a whiff of stinky cat odor ever since. It's safe to be used around cats so no worries there!
Verified Buyer
Smelleze Got Rid of the Awful Dog Odor!
By
Frederica
(Manhattan) [12.27.2015]
I never knew about it until my best friend told me how my apartment smelled like 'wet dog' odor. She was candid enough to tell me that things got worse the moment I opened the door to let her in. The smell was so awful that she wanted to run away but didn't, for my sake! My Doberman bothered me with the smell but I loved him so much that I put up with it. I tried keeping the doors open to fight the smell but that didn't help. Then I tried SMELLEZE Dog Odor Remover Pouch. It is simply miraculous. I felt like it saved me from further embarrassment. My BFF doesn't smell a thing anymore so she doesn't mind hanging out in my house anymore.
Verified Buyer
Great product!
By
Donna V.
(Rochester) [12.16.2015]
We have 3 cats and I have tried everything out there to lesson the smell from their basement litter boxes. At $13, I thought I might as well try Smelleze. I am very pleased. I forgot to rejuvenate the packet one week and immediately noticed the difference. I am ordering more pouches and will recommend to cat owning friends.
Verified Buyer
Very easy to use. Just hang it up! Really!
I used the Smelleze® Eco Deodorizer Pouch in the laundry room where my kitty boxes are located. I have 3 male kittys and if you know males, well, these guys can stink! The pouch was so simple to use. My goodness. Just hang it up! Really! I tied it on one of my cabinet doors and within a very short time the air started to refresh. There really is no scent to the pouch at all. It will be wonderful for those that are scent sensitive and for those who don't like using chemicals in their air. To rejuvenate periodically, simply heat in a microwave 2-4 minutes or place in direct sunlight for a day and reuse. Smelleze® can work for years so it is very cost effective and there are 22 different pouches that you can choose from for specific odors.
Verified Buyer
readily recommend to friends and family
By
Niall Savage
[8.26.2015]
I previously ordered a number of SMELLEZE® Pet Deodorizer pouches and I am really delighted with the result. I think you have a magnificent product and will readily recommend to friends and family
Verified Buyer
We were satisfied with the pet pouch
By
Mark Enrietta
(Morris) [8.26.2015]
We have used a Smelleze® Pet Deodorizer Pouch for our "house" rabbits and are very satisfied. So much so, that we are ordering a couple of car pouches and an extra pet pouch. We recently purchased a used vehicle that was owned by a light smoker. Since my wife and I are not smokers, the odor is very obvious to us. We were so satisfied with the pet pouch that we figured maybe you had a product that could help with smoke, and you do.
Verified Buyer
recommend it to all my customers
By
V. Rubinshtyn
[8.26.2015]
I love working with animals and running a pet grooming business. However, one of the pitfalls of this business is the stinky odors that come from handling, cleaning, and grooming a large amount of animals in a confined space. Sometimes, the smell can knock you off your feet! I decided to do something about the pet odor problem and started investigating my options. I was introduced to Smelleze® by a business associate and was a little skeptical but decided to try it since it was guaranteed to work. I installed Smelleze® Pet Deodorizer Pouches in my grooming areas, Smelleze® Pet Litter Deodorizer Granules in litter boxes, and used Smelleze® Carpet Deodorizer Powder on my carpets and floors. I couldn't believe the difference. All the odors were gone. Even my customers were surprised and started commenting how odor free my business was. This definitely helped my business image. Now I regularly use Smelleze® and recommend it to all my customers.
Verified Buyer
Stinky Pet Smell is Gone!
By
Unity I.
(Nashville) [8.7.2015]
No matter how much you love your pet, a stinky pet is still hard to tolerate. Since we have two golden retrievers with thick coats and they spend a lot of time outdoors rolling around in God knows what, they usually end up smelling bad. Unfortunately they bring the odor inside so our home has acquired this horrendous 'pet smell' over time. I was not sure how to get rid it so I looked for an effective product and found Smelleze® Reusable Pet Smell Eliminator Deodorizer Pouch. I think these pouches are wonderful. All I had to do was place a pouch in each room. They worked great on the pet stench and removed the stink in days.
12200
Smelleze® Reusable Pet Smell Deodorizer Pouch: XX Large
Treats 300 Sq. Ft. (Size: 6" x 9.5")
Volume Discount (Buy 6 Get 10% / Buy 12 Get 15%)
More Info
Summary
Description
Directions
Eco Benefits
Videos
Q & A
Product Reviews
Enjoy Clean Air and your Pet!
As much as we love our pets, unpleasant odors from urine, feces, shedding, drooling and pets themselves can become offensive and embarrassing. The Smelleze® Reusable Pet Smell Deodorizer Pouch was developed for times like this to eliminate pet odors on contact without masking them with fragrances. Smelleze® will enable you to enjoy your pet while it controls undesirable odors.
For a breath of fresh air, simply place the reusable Smelleze® pouches near odors or on return air ducts and smell the difference. To rejuvenate periodically, simply heat in a microwave 2-4 minutes or place in direct sunlight for a day and reuse. Replace when rejuvenation does not help. Smelleze® can work for years so it is very cost effective.
Smelleze® is non-toxic, safe, reusable recyclable, natural, odorless, non-flammable and non-caustic. Smelleze® is an ideal environmentally friendly solution for eliminating unpleasant pet odors without adding pollutants to the air you breathe. It does not contain VOCs, harmful or ozone depleting chemicals and is especially beneficial for those suffering from allergies and chemical sensitivity. No fossil fuels are used in the production of Smelleze® odor control media.
Pet Odor Problems
Pet odor problems usually result from the pets themselves, shedding, drooling, and ammonia in urine and feces. The stench produced is discomforting to humans. Unfortunately, most ventilation systems only recirculate room air and remove large particulate matter such as dirt, dust, and lint. Over time, the pet odors could increase in concentration and result in health problems. Studies have shown that even low levels of ammonia are more than just a nuisance problem. It can cause airway defense mechanisms to be depressed, a higher rate of pneumonia, lower weight gains, and damage to the respiratory tract.
The Solution
Smelleze® Reusable Pet Smell Deodorizer Pouch was specially developed to adsorb, neutralize, and encapsulate offensive pet odors. Smelleze® will truly eliminate most pet odors and complement existing ventilation systems. This will create a cleaner, healthier, fresher smelling environment that will be appreciated by both humans and pets. Smelleze® will enable you to enjoy your pet while it controls undesirable odors.
It's No Cover-up
The Smelleze® Pet Deodorizer Pouch is a natural deodorizer that can be used to eliminate noxious urine and feces generated ammonia gases along with other pet odors instead of merely masking them with fragrances. Smelleze® is negatively charged whereas odoriferous gases ride on positively charged particles. As a result, Smelleze® draws in pet odors like a strong magnet. Thereafter, it traps, neutralizes, and encapsulates the odors without smelly cover-ups. The molecular structure of Smelleze® is made up of a lattice structure arranged to form a honeycomb framework of billions of interconnecting channels. This gives Smelleze® an enormous surface area that is larger than several football fields. The latter enables Smelleze® to adsorb phenomenal amounts of pet odors and work for months.
Environmentally Friendly
The Smelleze® Reusable Pet Smell Deodorizer Pouch is non-toxic, safe, non-hazardous, natural, non-scented, recyclable, and non-caustic. This is an ideal environmentally friendly product that can be safely used in all pet areas to eliminate odors without adding pollutants to the air your pet and you breath. Smelleze® does not contain chemical additives and is especially beneficial for those suffering from chemical sensitivity. As an added benefit, used Smelleze® makes an excellent soil amendment that can be recycled as a slow release fertilizer in planting areas due to its nutrient value. Used Smelleze® may be applied to gardens, flower beds, yards, fields, potting soil, and plant beds with thorough watering.
Applications
Smelleze® can be effectively used to eliminate tough pet odors in any of the following applications:
Homes

Dog Houses

Litter Boxes

Animal Pens

Trailers

Kennels

Any Other Area Where Pet Odors Are a Problem
Directions
For a breath of fresh air, simply remove the plastic cover, place Smelleze® pouches in the area to be treated, and smell the difference. Use one or more recommended size pouches per area treated. This product will function most efficiently in an enclosed area with good air circulation. To obtain the best results, remove the odor sources (e.g. urine spills) and clean the affected area prior to treating with Smelleze®. For extra effectiveness, use this product in conjunction with Smelleze® General Purpose Deodorizer Granules.
Verified Customer Reviews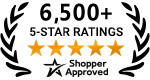 Products Related To The One You Are Viewing
* Required Fields
Ask Dr. No Odor a Question
Enter Your Name:

*

Enter Your E-mail:

*

Enter Your Question:

*

Enter Text

*
Past Question and Answers
Received:
SUSAN: Is your product pet friendly since I will be using it to control the odor where they eliminate? ANSWER: Yes, it certainly is!
Received:
ANN: What is the powder that comes out of the bag when you move it? Is this ok if my pets were to eat it? ANSWER: The powder is just from the non-toxic odor removal granules rubbing during shipping. Just blow them off and prevent shaking to avoid the dust. The dust is not harmful to pets if they eat it.
Received:
CHERYL: I had starlings get into my bathroom fan ductwork and make a nest. The birds and nest have been removed, but how do I get rid of the disgusting bird smell? I see that you have products for rodents, etc, but do not see anything specifically for birds.
ANSWER: I would recommend using the SMELLEZE Reusable Pet Smell Cleaner Pouches for getting rid of the bird nest smell. Although this product is for 'pets', it will do a good job for the starling nest odors as well since the chemicals that cause these type of smells are related for the most part. We have many customers who use this product in bird cages to control odor there which is another indication that it will also help you.
Received:
RON: How big is a X-large bag? Will it work in my rat cage that is 3 ft. long, 20in.wide, and 50in high?
ANSWER: The pouch is about 4 x 6 inches in size, weighs about ½ pound and should easily fit into your pet rat cage. In fact, we have many customers using this product in dog, cat, and rabbit cages like yours. You can just place it in the pet cage or hang it on the side to absorb and eliminate rat odors 24/7.