Reusable Odor Eliminators That Work!
No Cover-Ups • All Natural • Fragrance, Chemical & Toxin Free • Eco-Smart
Odoreze® Natural Clothing Smell Removal Additive Concentrate
Product Reviews
|
2 Answered Questions
Add to laundry detergent to get smell out of clothing
Alternatively, soak smelly clothing before washing
Will remove odor from clothing without chemicals
Made from 100% natural & safe plant based materials
No fragrances, harmful chemicals or animal testing
Non-toxic, biodegradable & ecologically friendly
Won't stain or harm clothes & fabrics after dilution
Economical- costs less than 23 cents/working gallon
Clothing deodorizer freshens any washable clothes
Order Risk Free
When you order Odoreze® Natural Laundry Deodorizing Additive from us, you do so at absolutely no risk because it's sold with a 100% satisfaction guaranteed warranty. If it fails to clean according to our stipulations or is defective, we will be replace it right away.
Order Risk Free
Code
Product Name
Price
Quantity
15008
Odoreze® Natural Laundry Deodorizing Additive: 8 oz. Concentrate
Makes 32 Gallons
$15.99
All Product Reviews for
Odoreze® Natural Clothing Smell Removal Additive Concentrate
Overall Product Rating:
Rated
4.9

out of 5 stars |

19

Reviews
| | | |
| --- | --- | --- |
| 5 star: | | 18 |
| 4 star: | | 1 |
| 3 star: | | 0 |
| 2 star: | | 0 |
| 1 star: | | 0 |
Verified Buyer
Chemical Smell from Jacket Removed
By
Ronald
(Cranston) [7.2.2019]
I wanted to remove "chemical smell" from a jacket that was cleaned by so-called professionals. A scented detergent with further chemicals was obviously a no-go. Odoreze™ Natural Clothing Smell Removal Additive Concentrate that I chose on the other hand, is totally fragrance and chemical-free. After three soaks the job was done to perfection.
Verified Buyer
Odoreze is an Excellent Scent-Free Clothing Additive
By
Dan
(Ashland) [6.8.2019]
My wife developed some sensitivities to fragrance recently and we switched to a scent-free lifestyle. We started using the Odoreze™ Natural Clothing Smell Removal Additive Concentrate for our clothes to rid smell of fabreze, fabric softeners etc. I would highly recommend it to anyone looking for an eco-safe chemical free laundry additive. Just soak and see the difference.
Verified Buyer
Odoreze Helped Remove Strong Fragrances from Clothing
By
Cody
(Alexandria) [6.7.2019]
I would recommend Odoreze™ Natural Clothing Smell Removal Additive Concentrate to anyone looking for a scent-free lifestyle. I used this amazing fragrance- free product to eliminate odor on clothing that was exposed to fragrant detergents. Time to go fragrance-free!
Verified Buyer
Got Strong Lingering Odor Out of Linen with Odoreze
By
Samantha
(Bloomington) [4.26.2019]
I was looking for a nature based deodorizer to get the smell out of all the linens and things in the spare bedroom where the mice were getting in. I found Odoreze™ Natural Clothing Smell Removal Additive Concentrate online and presoaked the linen in it before washing. Repeated the same for other items and the odor was gone. Thanks a ton.
Verified Buyer
I Fixed Dryer & Clothing Smell Problem for Good
By
SCOTT
(Hagerstown) [3.14.2019]
Bought Odoreze™ Natural Clothing Smell Removal Additive Concentrate to fix our dryer odor problem and also to remove the smell from clothing and bedding and towels. Wonderful product, better than febreze and other scented products I used for years. Now, Odoreze is my go-to!
Verified Buyer
I Got Rid of Body Odor from My Clothes
By
Jaime
(Boulder City) [2.28.2019]
I have a problem of body odor, especially in summers that sticks to my clothes. I used Odoreze™ Natural Clothing Smell Removal Additive Concentrate on my shirt and jacket, as per the instructions mentioned. It is really helpful, also appreciate the customer support, quick delivery and the website has all the info you need on the product. Thanks, 5 stars!
Verified Buyer
Got Fragrance Smell Out of Clothing
By
Elaine
(Thibodaux) [2.26.2019]
I would recommend using Odoreze™ Natural Clothing Smell Removal Additive Concentrate to those who are looking for getting scented smell out of clothing, bedding and towels. I did and loved the product. Works wonders!
Verified Buyer
I Got Rid of Body Odor from Clothes
By
Barry
(Las Vegas) [2.22.2019]
My 17 year daughter has a build up of Body Odor in her tee-shirts. I tried to scrub it clean with Felds Naftasoap and other different things with no success. Then, got my hands on the Ordoreze laundry deodorizing additive product. So happy that it did the job, just soaked the t-shirts before each laundry day and body odor is not there anymore.
Verified Buyer
Solved the Problem of Dog Odor from Sheets
By
Shirley
(Dallas) [2.8.2019]
No matter how many times I washed my flannel sheet I couldn't get the bad smell of dog out of it. Gosh, I hope I had known about Odoreze™ Natural Laundry Deodorizing Additive earlier to save all the trouble. All I needed to do was soak MY sheets in the additive for a few hours before the wash and it made all the difference. Thanks!
Verified Buyer
Odoreze Worked & Well Worth the Price
By
Lesa B
( San Fransisco) [10.31.2018]
My friends house burned down and we had been trying to salvage what we can. The smoke smell and stains were unbelievable but some things he just couldn't part with (sentimental value). Also, he got Kerosene on his jacket and his jeans. I used everything I have heard of and continually washed over and over.. still the smoke and kerosene smell was powerful. I didn't know if it was possible to get these out until I tried Odoreze Natural Laundry Smell Additive. That's the only product that worked and was well worth the price.
Verified Buyer
Eliminated Odor From Work Clothes
By
JULIE L
( Glendale) [10.29.2018]
I have a lawn care job and my work clothes smelled awful. Soaked them in Odoreze™ Natural Clothing Smell Removal Additive Concentrate every few days before doing laundry. Now they don't smell at all, thanks to this eco-smart product.
Verified Buyer
Would Recommend To People Dealing With Laundry Odor
By
DIANE F
( Owensboro) [10.17.2018]
My arm pits stank up my clothing and I couldn't wash the smell out. Odoreze additive really helps when I soak clothes in it every time I wash clothes. I am also trying the OdorBar soap that is meant to control strong body and armpit odor. So far I'm liking it because it's not like using deodorant. Would recommend to someone with similar issue.
Verified Buyer
Odoreze Wiped Out Urine Odor In Just 1 Wash!
By
SYLVIA J
( Frankfort) [10.5.2018]
When I was away my cat used a throw in one of my chairs to urinate on. The urine had dried and turned yellow before I could find it. My detergent was good enough for stain but the smell was still there. I bought Odoreze additive for laundry online and soaked the throw in the solution as per instructions. I am really happy with the results because in the second wash both the stain and smell were gone!
Verified Buyer
Odoreze Defeated the Odor From My Washer
By
Georgia R
( Omaha) [9.27.2018]
I have mcs and had just bought a home washer that smelled of perfumed detergent. This was not good for my health so I needed an unscented product. Odoreze clothing additive is the perfect product for me because it removed home washer smell and also does not affect my clothes. Very pleased!
Verified Buyer
My Clothes Smell Fresh Now!
By
Ricky
(Huntsville) [7.17.2016]
I have a lawn care job and my work clothes smelt awful when I got home. My wife was getting fed up with the bad stinky smell of my clothes and was threatening not to let me in! Fortunately, she discovered Odoreze and now my clothes don't reek anymore! Thanks for making a product that does what it says!
Verified Buyer
What a Relief from Gas Smell!
By
Nellie
(Houston) [1.14.2016]
We have used your ODOREZE™ Laundry Deodorizer Additive. My husband spilled gas on his clothes and they smelt horrible. The product is miraculous. It eliminated the gas odor completely. Nothing else has come close to this product and I did try several others. We wish we had found this product back when our kids were involved in various sporting activities and always came home with smelly clothing. Well, better late than never!
Verified Buyer
Wonderful Product to Eradicate Clothing Smell!
By
Justin B.
(Jackson) [12.24.2015]
I work in a busy bar and the smell (smoke, food, grease, alcohol, sweat, ect.) from work got into my clothes and just wouldn't go away. It was time I did something to keep the stench away from home. A friend of mine gave me the name of Odoreze™ Natural Clothing Smell Elimination Additive and I bought it right away because she had a lot of success with it. I used it as per the given instructions and bid a final adieu to that nasty smelly clothes odor. All I had to do was just add a teaspoon to my regular detergent so it's no extra work or time and made all the difference. Thank you. I highly recommend Odoreze™!
Verified Buyer
Odoreze™ Cleaned New Clothing Chemicals & Smell
By
Isabella F.
(Helena) [8.14.2015]
I'm a very chemically sensitive individual and can't wear new clothes or be exposed to virgin fabrics. So I have to wash every thing before wearing or using it otherwise I end up reacting to the chemicals used in manufacturing process. The problem is that if I use regular detergents, the fragrances can also affect me severely. I used to resort to only using hot water and baking soda but that did not work good enough for me so I searched a better solution. I was so glad when I found Odoreze™ Natural Clothing Smell Removal Additive since its chemical-free, fragrance-free, and non-toxic. It has performed wonderfully for me. I just soak my new clothes in it overnight, and follow-up by washing them using Odoreze™. This usually gets rid of all the chemicals and smells in the clothes and I can use them afterwards without any problems. Now I have also started using this product with my dirty laundry. I'm not exaggerating when I say that I could not live without Odoreze™. IMTEK, thanks for making this very useful and unique product. It is the only one that can satisfy my laundry needs completely. I would give it a 10 out of 10 and recommend it to others.
Verified Buyer
Mrs
By
Terri Hanson
(46112) [2.26.2015]
Unfortunately I have a very accute sense of smell. I am terribly perfume sensitive which causes me asthma, downey gets me the worst. I have ordered several companies products over the past few months and thus far this works the best at removing perfume odors.
15006
Odoreze® Natural Laundry Deodorizing Additive: 16 oz. Concentrate
Makes 64 Gallons
15037
Odoreze® Natural Laundry Deodorizing Additive: 32 oz. Concentrate
Makes 128 Gallons
Volume Discount (Buy 6 Get 10% / Buy 12 Get 15%)
More Info
Summary
Directions
Eco Benefits
Videos
Q & A
Product Reviews
Get Rid Of That Stinky Odor In Your Clothes For Good!
Perhaps you spent too much time in a cigarette-loving friend's home or got gasoline spilled on your clothes during a routine auto repair. Maybe an old pet with bladder issues forgot that your lap is not a toilet, your favorite shirt became a biohazard from too much perspiration, or those pants you always wear got left in the damp basement and are covered with mildew. Whether you are dealing with a chemical odor or another unpleasant powerful smell rendering your clothes unwearable, we have the solution you really, really need.
Odoreze® Natural Laundry Deodorizing Additive eradicates a wide variety of odors, including urine, mothball, smoking, pet, mildew, gasoline, cooking, fish, perfume and chemical smells. The powerful deodorizer features a unique blend of natural, environmentally-friendly ingredients that attack and destroy odors instead of covering them with fragrances, which does little more than add scent to displeasing smells!
This amazing product is super-easy to use. Simply pour 2-3 teaspoons of the non-toxic, biodegradable, non-flammable Odoreze® super concentrate additive into your washing machine AFTER it has filled with water and wash your clothes. It can be used along with your regular detergent or by itself. For items with really severe odors, you may first pre-soak the odor laden clothing in Odoreze® (diluted 2 teaspoons/gallon) overnight and then wash them with your regular detergent plus Odoreze®. Do not pour concentrated Odoreze® directly onto clothing to avoid staining.
Getting tough odors out from clothing has never been easier! Utilize the wondrous power of Odoreze® Natural Laundry Deodorizing Additive and say goodbye to stinky odors and other nastiness affecting your clothing. It's as easy as doing a load of laundry!
Unleash the Deodorizing Power of Nature™
Odoreze® Laundry Deodorizer Additive is formulated from a unique blend of natural and environmentally friendly ingredients to provide a powerful deodorizing action. It was specially developed to attack and destroy many unpleasant clothing and fabric odors from smoke, perspiration, cooking, pets, urine, gasoline, mildew, ect without masking it with fragrances. To Unleash the Deodorizing Power of Nature™, simply add Odoreze® to your washing and smell the difference!
Safe Environmentally Friendly Ingredients
The Odoreze® Laundry Deodorizer Additive is a biodegradable, non-toxic and non- flammable deodorizer. It is made entirely from safe naturally derived ingredients. Odoreze® does NOT contain hazardous air pollutants, ozone depleting substances, phosphates, nitrates, nonyl phenols, carcinogens, fragrances, dyes, alcohols, caustic, ammonia, chlorine bleach, quats, silicates, chlorinated solvents or petroleum distillates. It is a high performance odor control product without the environmental, health and safety issues associated with conventional deodorizers containing harmful synthetic chemicals. Furthermore, all ingredients are approved by the FDA (Food & Drug Administration) under 21 CFR-172.510 and FEMA 3121 and on the GRAS (Generally Regarded as Safe) list. Odoreze® meets or exceeds the toughest regulations in existence today making it safer for all and provides an ideal green solution for eliminating laundry odors without adding pollutants to the environment.
Sustainable Laundry Odor Solution
Odoreze is made from all natural renewable resources and reduces the carbon footprint. By focusing on supplying a super concentrated product, packaging waste is significantly reduced which makes a positive impact on landfills. This also reduces the energy expanded to transport ready to use liquid deodorizers which can consist of as much as 95% water! And what is good for the planet is also good for you because a super concentrated product ends up saving you money without compromising quality!
How Odoreze® Controls Odors
The Odoreze® Laundry Deodorizer Additive utilizes state of the art biotechnology and works in a uniquely effective manner to eliminate unpleasant laundry odors. It immediately binds to smoke, perspiration, cooking, pets, urine, gasoline, mildew and other odor causing substances to destroy them. Thereafter, it destroys odor producing anaerobic bacteria. Odoreze® does not merely mask odors, it truly eliminates them and prevents their formation using the Deodorizing Power of Nature.
Applications
Odoreze® Laundry Deodorizer Additive can be effectively used to eliminate tough odors on clothing and fabrics from smoke, perspiration, cooking, pets, urine, gasoline, mildew, ect during washing.
Directions
Odoreze® is designed to be used as a supplement to your regular detergent. Add 0.2 oz. Odoreze® to your washer AFTER it has filled up with water. Avoid adding concentrated Odoreze® directly to clothing or more then the recommended amount as it could cause staining. Alternatively, first dilute 0.1 oz. OdorezeTMsuper concentrate/gallon water to make the working solution and then add this to your wash. The diluted solution should be used within 2-3 days. Repeat as necessary until the odors are eliminated. As a precaution, test for colorfastness in inconspicuous area before use.
Availability
Odoreze® is conveniently available as a super concentrated 16 oz. deodorizer at a competitive price. The Odoreze® Laundry Deodorizer Additive is easily diluted to treat over 128 gallons wash water saving you money and the environment from packaging waste and shipping energy.
Verified Customer Reviews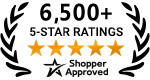 Products Related To The One You Are Viewing
* Required Fields
Ask Dr. No Odor a Question
Enter Your Name:

*

Enter Your E-mail:

*

Enter Your Question:

*

Enter Text

*
Past Question and Answers
Received:
ROWLAND: I bought new bedroom curtains last year and they still smell strongly of chemicals. I've had a look at your website and see that you sell a product to eliminate the smell. Yours seems to be the only product available to do this.
ANSWER: Yes, our Odoreze™ Laundry Deodorizer Additive will eliminate your curtain smell issue.
Received:
MELANIE: I had a question about the smelly laundry deodorizer additive. I just purchased the product but I was hoping for a little advice. I have an expensive gym bag that I use for work and one nite while in a rush, my dinner spilled all over the bag and the smell has seeped into the fabrics and I can't get rid of it. It was pasta with an excessive amount of garlic and oil. I have soaked, washed, & fabreezed the bag. I'm hoping your laundry deodorizer additive will do the trick. Do you happen to have any other suggestions or advice? (Oh yes, and it seeped it to the fabric upholstery of my car seats too!!!) ANSWER: If the gym bag is washable, you can presoak it in ODOREZE for a few hours or overnight and then wash it with you regular detergent and ODOREZE for extra deodorizing power. For your car, dilute the ODOREZE and spray on the area or wipe gently. Please note that the product you buy is very concentrated and must be diluted before use. You should only use about 0.25 oz./gallon of water or less and the working solution should look almost clear and very light beige. Best to test it in a small area as well.