Reusable Odor Eliminators That Work!
No Cover-Ups • All Natural • Fragrance, Chemical & Toxin Free • Eco-Smart
SmellRid® Reusable Activated Carbon Vent Filter
Product Reviews
|
2 Answered Questions
Activated carbon filter absorbs odors & pollutants
Efficiently freshens the air in your entire house
Greatly reduces harmful air-borne irritants
Protects chemical-sensitive family members
Easily installed in return air vent registers
Convenient size fits most return vents
Filters can be easily trimmed if necessary
Reusable for long-lasting air purification
Reactivates in direct sunlight for repeated use
Order Risk Free
When you buy the SmellRid® Reusable Activated Carbon Vent Filter, you do so at absolutely no risk. It comes with a 100% satisfaction guaranteed warranty. If it fails to perform according to its specifications or is defective, we will replace it immediately.
Order Risk Free
Code
Product Name
Price
Quantity
62008
SmellRid® Reusable Activated Carbon Vent Filter: 3 (4" x 14") Filters/Pack
Use 1 Filter/Vent
$14.99
All Product Reviews for
SmellRid® Reusable Activated Carbon Vent Filter
Overall Product Rating:
Rated
5

out of 5 stars |

6

Reviews
| | | |
| --- | --- | --- |
| 5 star: | | 6 |
| 4 star: | | 0 |
| 3 star: | | 0 |
| 2 star: | | 0 |
| 1 star: | | 0 |
Verified Buyer
Very Reliable Vent Air Purifier and Deodorizer
By
Lizzie
(Crookston) [10.25.2019]
I had a combustion air vent installed because the water heater was often in down draft mode. However, unfortunately, outdoor odors from wood burning fireplaces, vehicle exhaust and even the neighbour's cigarette smoke started getting in my house especially in cold winter weather. As a solution, I installed the SmellRid Carbon vent filters in the vent. It did a wonderful job of entrapping these odors.
Verified Buyer
Awesome Cost Effective Odor Vent Filter
By
Wanda
(Houma) [9.27.2019]
The SmellRid is a very good air filter, dehumidifier and odor eliminator. I keep it in my AC vent to continuously circulate fresh air inside the house. It is reusable by placing in sunlight too, love!
Verified Buyer
Filtered Stink from Staircase
By
Ally
(Baytown) [9.13.2019]
Staircase smelled like stinky armpits. Tried vinegar, did not work. Finally, bought the SmellRid vent filters and placed on vents under staircase and a few other places. It totally eliminated the smell in a couple of days rather than temporarily covering it up. Highly recommend it.
Verified Buyer
Best vent Filter for Particulate/Odor Contamination
By
Rick C
(Amarillo) [7.17.2019]
I have discovered SmellRid™ Reusable Activated Charcoal Vent Odor Filters to be the best way for maintaining indoor air quality. Much more effective and pocket friendly than some other air purifiers filters that I had been using. Worth investing in these durable and effective charcoal deodorizer filters.
Verified Buyer
Wonderful Products, Great Customer Support
By
Charlie
(Annapolis) [4.29.2019]
Thank you no-odor for solving my house odor problem. Recently bought your SmellRid™ Reusable Activated Carbon Vent Filters on the advice of your representative as my vents are in the ceiling and I was not sure. I have put them inside the return air unit and the air feels much cleaner now. Really works! Appreciate the customer support too.
Verified Buyer
SmellRid Helped Filter Out Terrible Odor in my Apt.
By
BEV E
(Baltimore) [11.29.2018]
Some chemical product is used in apt building trash room and it made me sick in my apt next door. I needed to get rid of this, I could not use my A/C it draws odor into my apt from the trash room. I found noodor.com, wrote for advice and was recommended SmellRid™ Reusable Activated Carbon Vent Filter. These were a good solution as they absorb smell from the vents and do not let it circulate in my apt. Much better now, thanks! Bev
Volume Discount (Buy 6 Get 10% / Buy 12 Get 15%)
More Info
Summary
Description
Eco Benefits
Videos
Q & A
Product Reviews
Freshen the Air in Your Home in Every Season
SmellRid® Reusable Carbon Vent Filters are made of sturdy, but flexible non-woven fabric impregnated with activated carbon. Through the actions of the activated carbon, each reusable filter is capable of absorbing and eliminating air-borne odors at the molecular level.
With SmellRid® filters placed in the return air vents throughout your home, the circulated air is scrubbed of unpleasant odors and hazardous contaminants. This produces a fresh, odor-free environment and greatly reduces air-borne irritants for sensitive family members and guests.
The SmellRid® Reusable Carbon Vent Filters can easily be reactivated in direct sunlight and reused for long-lasting, highly effective air purifying and deodorizing.
Purify & Deodorize the Air in Your Home
Nothing is more enjoyable than a home filled with fresh air. Everyone breathes better, sleeps more soundly, and feels refreshed when odors, pollutants, dust, pollen and other allergens are removed.
Creating a healthy, odor- and pollution-free environment doesn't have to involve high costs or complex systems. You can bolster your existing heating and cooling system's ability to purify and deodorize the air in your home easily and effectively with SmellRid® Reusable Carbon Vent Filters.
Activated Charcoal Stops Air Borne Odor & Pollutants
SmellRid® Reusable Carbon Vent Filters provide superior control and elimination of air borne odor and pollutants due to the natural bonding action of activated charcoal. As air is pulled through the SmellRid® Carbon Vent Filter, odor molecules are captured and bond with the activated carbon contained in each filter. This on-going process results in cleaner, fresher air throughout your house.
An additional benefit of using SmellRid® Reusable Vent Filters is that activated carbon acts as a natural de-humidifier, which can aid in controlling the damaging effects of air-borne mold particles. This is of particular help to people in your family who suffer from asthma or other breathing difficulties or particulate sensitivities.
Controlling Odors, Allergens, Mold & Mildew
Once you place SmellRid® Reusable Activated Carbon Vent Filters in the return vents throughout your home, you begin controlling the odors, dust, and pollutants that circulate through your heating and cooling unit vent system.
Every season dust, pollen, mold, pollutants, and odors collect in the vent ducts of your home, contaminating the air with every heating or cooling cycle. Adding a SmellRid® Vent Filter to the vent openings in each room will dramatically reduce contaminants and will eliminate odors.
The natural dehumidifying capabilities of the activated carbon in the non-woven material of each filter aids in controlling air-borne molds and mildew in vent ducting. Your SmellRid® Reusable Carbon Vent Filters are a vital solution to controlling the quality of the air in your home every day.
Purify the Air in the Special Rooms in Your House Nursery/Sick Room/Asthmatics
Some of the rooms in our homes present special challenges and needs for purifying and deodorizing the air. Fortunately, SmellRid® Reusable Activated Carbon Vent Filters allow you to easily and effectively control odors and air-borne contaminants in:
The Nursery - keeps baby's room wonderfully fresh, deodorized, and free of air-borne irritants
Sick room - confidently control pollutants and odors while creating a healing atmosphere that allows the ill or elderly to breath freshened air
Bedrooms - purify the air with activated carbon's extra filtration power, absorbing pollutants- and irritants for a restful sleep
Reusable for Long Lasting Air Purification & Deodorizing
SmellRid® Reusable Carbon Vent Filters are reusable and can be reactivated in direct sunlight to provide you with long-lasting, highly effective air purification and deodorizing. The activated carbon impregnated non-woven material used in every SmellRid® Reusable Caron Vent Filter can be trimmed to fit smaller vent openings or for use in portable air purifiers and dehumidifiers.
SmellRid® Reusable Carbon Vent Filters are just one of the many eco-smart NoOdor.com products that adhere to our dedication in developing non-toxic, natural odor solutions that are safe for use around people, pets, and the planet.
Verified Customer Reviews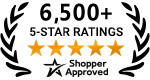 Carbon Smell Remover Products Related To The One You Are Viewing
* Required Fields
Ask Dr. No Odor a Question
Enter Your Name:

*

Enter Your E-mail:

*

Enter Your Question:

*

Enter Text

*
Past Question and Answers
Received:
BOBBY: Can I put reusable activated carbon vent filters directly in furnace ducts? ANSWER: Bob,You could do this. Only thing to make sure of is to anchor them to something like duct tape to make sure they don't get blown away by the air when your air goes on. Alternatively, you can use SMELLEZE Reusable Home Smell Removal Deodorizer Pouches to place inside the ducts. These bags weigh close to a pound so they will stay put!
Received:
BOB: Can I put the SmellRid reusable activated carbon vent filters directly in furnace ducts?
ANSWER : You could do this. Only thing to make sure of is to anchor them to something to make sure they don't get blown away by the air. Alternatively, you can use SMELLEZE Reusable Home Smell Deodorizer Pouches to place inside the ducts. These bags weigh close to a pound so they will stay put