Reusable Odor Eliminators That Work!
No Cover-Ups • All Natural • Fragrance, Chemical & Toxin Free • Eco-Smart
SmellRid™ Reusable Activated Carbon Odor Remover
Product Reviews
|
4 Answered Questions
Made from 100% natural bamboo charcoal
Simply place near odor and/or on air vents
Naturally rids odors without harmful scents
Also filters out toxic chemical impurities
Outlasts smell since it's reusable for years
Just place in sunlight to refresh & reuse
Totally portable & doesn't need power
Fragrance–free, chemical-free & odor-free
Perfect for any home or business area
Order Risk Free
When you buy the SmellRid™ Reusable Activated Carbon Smell Remover Pouch, you do so at absolutely no risk. It comes with a 100% satisfaction guaranteed warranty. If it fails to perform according to its specifications or is defective, we will replace it immediately.
Order Risk Free
Code
Product Name
Price
Quantity
62000
SmellRid™ Reusable Activated Carbon Smell Remover Pouch: XX Large (8.5" X 8.5")
Treats 300 Sq. Ft.
$24.99
All Product Reviews for
SmellRid™ Reusable Activated Carbon Odor Remover
Overall Product Rating:
Rated
5

out of 5 stars |

3

Reviews
| | | |
| --- | --- | --- |
| 5 star: | | 3 |
| 4 star: | | 0 |
| 3 star: | | 0 |
| 2 star: | | 0 |
| 1 star: | | 0 |
Verified Buyer
AWESOME! WORKS GREAT!
By
Suzette Scott
(Bessemer) [12.4.2017]
Really effective at removing pet odors from a room. I could tell a big difference after only a couple of hours after hanging it in a room with a litter box.
Verified Buyer
Chemical Odor from New Thai Kitchen Pantry Expelled
By
Shelly T.
(Long Boat Key) [8.23.2015]
I recently purchased a free-standing kitchen pantry made in Thailand. The chemical odor was overpowering and I was afraid to put any food items in the pantry. For five days I left the doors open and have put open plates of baking soda, sliced lemons, etc. and notice little improvement. Then I decided to go with the commercial product SmellRid™ Reusable Activated Carbon Smell Removing Pouch and placed them in my new pantry. Unlike the home remedies, this super absorbent product is engineered to remove dangerous chemicals like formaldehyde and got the foul smelling odor out in no time. I was so happy that I could finally use my new kitchen panty safely!
Verified Buyer
SmellRid™ Solved Smelly Room Problem that Popular Air Freshers Failed to do
By
Lucy, V.
(Anderson) [8.23.2015]
My 18 yr old step daughters room was smelling absolutely horrible. I've asked her to clean it thoroughly and wash all her linens. I also bought her some popular air freshener sprays and it smelt even worse after using them. Must be becausse the odor mixed in with the scent to produce an aroma that was even more disgusting. I could even smell it upstairs when her door was open. Finally I bought her SmellRid™ Reusable Activated Carbon Smell Remover Pouch and I could not believe the results. The stench was much less after a couple days and completely disappeared within a week. I was very impressed! Also good to know that I can keep reusing this product and save.
Volume Discount (Buy 6 Get 10% / Buy 12 Get 15%)
More Info
Summary
Description
Directions
Eco Benefits
Videos
Q & A
Product Reviews
Eliminate Strong Odor & Clean Your Air Naturally
There are many sources of repulsive odor. Some may be obvious while others can be dumbfounding. Your odor problem may be organic in nature and stem from urine, vomit, spoiled food, bacteria or mold. On the other hand, it may be coming from chemicals that are being off-gassed by new furniture or carpet you just purchased or a freshly painted room.
No matter what the source or type of the odor it is, SmellRid™ Reusable Activated Carbon Odor Remover will get rid of it permanently. It will eliminate the toughest odor at it's source instead of masking it with harmful fragrances. SmellRid™ draws in unpleasant odor like a strong magnet, absorbs it like a sponge, and destroys it without smelly cover-ups. Due to its highly porous nature, SmellRid™ will work quickly to rid severe odors and toxic pollutants while improving your indoor air quality.
Using SmellRid™ is easy. Simply place the green pouches anywhere there are odors and/or on return air ducts, sit back, and smell the difference. Simply rejuvenate the pouches by exposing them direct sunlight for a day and reuse over and over again. They are designed to last for years and save you money.
SmellRid™ is an activated carbon deodorizer made from 100% natural bamboo and engineered for superior smell removal. It is also an eco-smart, non-toxic, and fragrance-free product that is reusable for many years. SmellRid™ doesn't contain or emit VOCs, harmful pollutants, or ozone depleting chemicals. It's is safe for people, pets, and the planet and beneficial for individuals suffering from allergies and Multiple Chemical Sensitivity (MCS).
How to Use SmellRid™ to Get Rid of Strong Odors
What Type of Odors are Targeted?
SmellRid™ is a broad spectrum activated charcoal based odor remover that can be used to eliminate a wide variety of organic, inorganic, and chemical odors that come from pets, food, decay, urine, vomit, paint, smoke, perfumes, chemicals, mold and many other sources.
Where to Use?
SmellRid™ can be used in any home or business area for getting rid of odors at the source. Each pouch is engineered for deodorizing spaces up to 300 square feet. For larger areas or severe odors, simply use more pouches.
Some typical SmellRid™ applications include:
Home:
Great for deodorizing Bedrooms, Kitchen, Pet Areas, Basement, Pantry, Dining Room, Living Room, Nursery, Attic, Garage, Storage Areas, ect.
Business:
Terrific for for deodorizing Office, Cubicle, Gym, Daycare, Hotels, Hospice, Hospital, Labs, Vet, Salon, Nursing Home, Restaurant, Bar, Shipping Containers, ect.
How to Use?
For a breath of fresh air, remove the green pouch from the outer plastic bag, and simply place SmellRid™ near odors, on return air ducts, and/or in front of the air return duct in your furnace. You can use fans or open windows in areas where the pouches are to increase air circulation for quicker results. The idea is to get the maximum amount of air flowing through the pouches for the fastest odor removing results. Use one pouch for every 300 square feet and smell the difference. Use additional pouches for areas with severe odors. SmellRid™ is reusable and will work for years.
How Does it Work?
Our activated carbon is made by treating natural bamboo at high temperatures in a controlled environment. We have perfected this process to produce billions of molecular pores making SmellRid™ one of the most porous materials known with a surface area that is larger than several football fields.
SmellRid™ works by continually pulling in odor causing chemicals from the air like a magnet and trapping them within the network of molecular pores. Its large surface area gives it the ability to absorb and eliminate enormous amounts of odors and pollutants relative to its size. This results in clean healthy odor-free air
How Much Time Does it Take to Work?
SmellRid™ products start working right away and will continue to do so until the problem is solved. However, you might not notice it immediately because it's absorbing the odors rather than releasing a scent to mask it like an air freshener. But you'll smell the difference soon. The total time it takes to remove all the odors is dependent upon the initial odor concentration, on how quickly they are released by the smelly items, the rate at which the air is filtered, temperature, humidity, and amount of SmellRid™ pouches used.
How to Rejuvenate & Reuse
Rejuvenate SmellRid™ monthly or when a noticeable increase in odor is detected by simply placing it in direct sunlight for a day and reuse. For optimal results, place the pouches on an aluminum foil and flip occasionally to ensure that all the bamboo charcoal is being exposed to the sun and rejuvenated.
To speed up smell removal or when treating severe odors, SmellRid™ may be rejuvenated weekly or more often for the best performance. Rejuvenation will still work in the winter but may just take a bit longer.
How Long will it Last?
SmellRid™ can last for years depending on usage and conditions. When rejuvenation becomes ineffective, its time to replace it. When you are not using the product, you can further extend it's life by simply storing it in a zip lock bag and then rejuvenating and reusing it whenever you need it again.
How Safe is It?
This is one of the safest odor removers you can use because it is made from 100% natural bamboo charcoal. It does not contain or emit any harmful chemicals during usage. It's safe for people, pets, plants, and the planet. Furthermore, individuals who suffer from allergies and chemical sensitivity will also benefit from this chemical-free product.
Can it be Recycled?
When SmellRid™ reaches it's end of life as an odor eliminator, it may be recycled by returning it back to nature. To do this, cut the green bag open and spread out the activated charcoal in your garden or house plants. Your plants are sure to benefit and thrive from the nutritional value it provides.
Reusable, Renewable, Sustainable & Cost Effective
The 100% natural bamboo used to make SmellRid™ grows rapidly to about 60 feet, is harvested in 5 short years, and reforested to repeat this cycle. SmellRid™ is a sustainable deodorizer because bamboo is an easily renewable resource that will continue to be available for future generations without depleting our natural resources. Furthermore, SmellRid™ is reusable for years and doesn't require power so it's also very cost effective and will save you money.
Verified Customer Reviews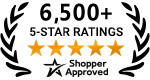 Carbon Smell Remover Products Related To The One You Are Viewing
* Required Fields
Ask Dr. No Odor a Question
Enter Your Name:

*

Enter Your E-mail:

*

Enter Your Question:

*

Enter Text

*
Past Question and Answers
Received:
NANCY: I have received my second order from your company. The green bags are lovely; but I was wondering if I could put your product bags into a sack that would better match the colour of the room in which I need to place them? If so, what would be the best fabric to use? Thanks
ANSWER: Yes, you should be able to do that. Just make sure that the fabric you use has pores so that the odors can easily diffuse through it. When you remove the green bag, there will be another bag inside. Don't open that bag because the activated charcoal could messy. Simply place it in the color and type of bag you would like to use.
Received:
DONNA: We have a 19 year old 2nd hand motor home which smells very musty and both my husband and I are chemically sensitive. Tho' it is quite old but in great shape; not beat up, furnishings clean and well kept up, will there still be formaldehyde off-gassing after all these years? And what product is best to get rid of the mildew, musty odor? We live in AZ so there's very low humidity here but obviously there's a mold problem even tho' we bought it here. I want to use it one night trying it out at home first before going away and then finding myself sick. What would your recommendations be? Thanks
ANSWER: It is possible to still have formaldehyde off-gassing in something that old. I would recommend using our Smellrid Reusable Active Carbon Air Purifier & Smell Remover to rid the musty odor in addition to any formaldehyde you might still have in your mobile home. In addition, you can also sprinkle Smelleze Natural Carpet Smell Deodorizer on the carpets/floors to absorb and eliminate any smell problem you have there. All our products are chemical-free, non-toxic, odorless and safe so they should be beneficial to you.
Received:
MELISSA: How long does it take for your SmellRid product to eliminate scented air freshener smell from a car? I have MCS and it is very important that my car is scent (chemical) free.
ANSWER: SmellRid will start working right away to absorb and eliminate the fragrances as they are released from your car. The limiting factor is the rate at which they are degassed and the removal time will depend on that. The product will deodorize for well over a year so it will outlast the problem. You can also continue to use it to absorb other chemical pollutants to keep your car or home safer after the current problem is solved.
Received:
KAREN: I have a bed ridden cousin and her 84yr old mother living with me. My house smells of strong body odors. Will this help kill the smell?
ANSWER: Yes, you can certainly use this deodorizer to control the body odors. Simply place a pouch in each room. It can also be place on cold air return vents to filter the odors out if you have an AC/Heating system that recirculates air.