Reusable Odor Eliminators That Work!
No Cover-Ups • All Natural • Fragrance, Chemical & Toxin Free • Eco-Smart
SmellRid™ Reusable Charcoal Smell Eliminator, Air Purifier & Dehumidifier
Product Reviews
|
3 Answered Questions
All-natural moso bamboo activated charcoal deodorizer
Quick & easy to use - just set pouch near odor source
Removes odors from chemical & microbial pollutants
Dehumidifier - prevents mildew odors & corrosion
Reusable - Money Saver - Reactivates in sunlight
Portable, powerful, and fragrance-free
Completely safe for use around people & pets
Sustainable moso bamboo ingredients - recyclable
150 sq. ft. odor removal coverage - last for years
High absorbency - surface area > several football fields
Order Risk Free
When you buy the SmellRid™ Reusable Activated Carbon Smell Remover Pouch, you do so at absolutely no risk. It comes with a 100% satisfaction guaranteed warranty. If it fails to perform according to its specifications or is defective, we will replace it immediately.
Order Risk Free
Code
Product Name
Price
Quantity
62001
SmellRid™ Reusable Activated Carbon Smell Remover Pouch: X Large (6" x 6")
Treats 150 Sq. Ft.
$12.99
All Product Reviews for
SmellRid™ Reusable Charcoal Smell Eliminator, Air Purifier & Dehumidifier
Overall Product Rating:
Rated
5

out of 5 stars |

6

Reviews
| | | |
| --- | --- | --- |
| 5 star: | | 6 |
| 4 star: | | 0 |
| 3 star: | | 0 |
| 2 star: | | 0 |
| 1 star: | | 0 |
Verified Buyer
Super Happy With The Results From SmellRid!
By
KIRK T
( Dodge City) [11.29.2018]
We sprinkle our lawn with water from a shallow well. It contains sulfur. The rotten-egg odor seeps into the house and permeates every room in our home. To control the smell, our sweet neighbor suggested noodor.com and we bought SmellRid™ Reusable Activated Carbon Odor Remover specifically for this smell and the results are awesome! Really happy, 5 stars! Kirk.
Verified Buyer
Savior Product, Eliminated Smell Completely
By
LILIAN U
( Dallas) [10.26.2018]
I had a small chest with horrible smell from rotten chicken after losing electricity. SmellRid Reusable Activated Carbon Odor Remover is a savior product. Stored the pouch in the chest and it eliminated the smell completely.
Verified Buyer
Eliminated The Awful Chemical Smell From Our Cabinet
By
MARTIN E
( PITTSBURG) [10.3.2018]
We recently bought a media wall unit cabinet I believe was made in Asia and it had a strong chemical smell for one week since delivered. We did not want to use any sprays or liquids as it could ruin the cabinet. Smell rid moso bamboo pouches were perfect for our purpose, we just placed it inside the cabinet and it absorbed the chemical smell in a few days. Good product.
Verified Buyer
Great For Chemical Sensitive People- Odorless
By
Mary Z
(Harrisburg) [10.1.2018]
I had a problem with the drawers of my antique furniture. They smelled musty and moldy. Did not want any scented candles or sprays around because scent bothers me. Smell rid charcoal odor bags are really effective because you just need to place in the drawer and they are completely odorless.
Verified Buyer
Highly Effective & Natural!
By
BECKY D
( Green Bay) [9.28.2018]
We had a dead mouse in the car and had a bad odor. We wanted a home remedy that we can use to get rid of the smell because my wife is sensitive to chemicals and fragrances. After searching online I found that Smellrid charcoal deodorizers are as good as any home remedy because they are actually 100% natural and made of moso bamboo. No sprays or fragrances of any kind to mask the smell. Would recommend this product to anybody looking for a natural deodorizer.
Verified Buyer
SmellRid Solved My Smelly Drawers
By
Ben G
( Cedar City) [9.26.2018]
I have furniture that came out of a home that contained a cedar closet and the drawers smell awful!!! Then, your sales rep suggested using Smellrid activated carbon deodorizer which has actually worked sooner than expected. Most of the smell is now gone and I just plan to rejuvenate them and keep them inside the drawers for a few more days. Thanks a lot!
Volume Discount (Buy 6 Get 10% / Buy 12 Get 15%)
More Info
Summary
Description
Directions
How to Use & Reuse
Eco Benefits
Videos
Q & A
Product Reviews
A Breath of Fresh Air in More Ways than One
SmellRid™ Reusable Activated Charcoal Smell Eliminator Pouch is the perfect solution for getting rid of your tough odor problem now and cleaning your air. As an added bonus, it will also dehumidify your environment. Providing 150 sq. ft. of coverage, it works effectively in any space that nasty odors invade.
You can simply set the handy SmellRid™ charcoal pouch near the odor and it's eliminated! It's that easy! Then you may reactivate in sunlight and reuse over and over again to save.
SmellRid™ is made from 100% all-natural sustainable moso bamboo activated charcoal to keep you and your environment safe. Use for safely deodorizing bedrooms, closets, laundry rooms, cars, boats, gym lockers, clothes hampers, mudrooms, and countless other areas odors may invade.
Vile Odors Invading Your Home?
When unpleasant odors invade your home and rear their smelly heads, you want a safe chemical-free solution that's easy to use, provides immediate results, and is long lasting.
Unfortunately, grabbing the nearest spray can of "air freshener" and fragrance-blasting the offending area isn't the answer. Such sprays only cover the odor with heavy fragrances, filling the air with pollutants and coating walls, floors, and furniture with chemical residues. Once the spray dries, the fragrance dies - and the odor returns.
SmellRid™ to the Rescue!
Fortunately, SmellRid™ Reusable Activated Charcoal Smell Eliminator Pouches can come to your rescue. For long lasting smell removal, simply place a pouch near the odor and the moso bamboo activated charcoal instantly begins eliminating the odor and purifying the air naturally. It's that easy!
SmellRid™ activated charcoal pouches can remove all types of nasty smells, whether they are a one-time issue, such as harmful chemicals being off-gassed from newly laid carpet or a persistent problem, such as a musty smell in your basement or laundry room.
Reusable & Long-Lasting
You can confidently control odors, as well as odor-causing humidity, without adding pollutants or overpowering fragrances to the air. Our all-natural activated charcoal ingredients are completely safe, non-toxic, and fully recyclable, but best of all: they are reusable for years! This means your SmellRid™ moso bamboo activated charcoal pouches are a truly long-lasting odor removal solution, which saves you money!
You can reactivate your sustainable SmellRid™ odor elimination pouch by simply placing it in direct sunlight for one day. This allows the moso bamboo activated charcoal, a proven air-purifying ingredient, to be restored to full effectiveness. We recommend reactivating pouches that are in use on a monthly basis.
The superior odor removal effectiveness of SmellRid™ is due to the extraordinarily porous nature of our moso bamboo activated charcoal ingredients with over 7,500 sq. ft. of surface area per ounce. So a SmellRid™ X-Large Pouch will have a surface area bigger than a football field! This gives it an enormous capacity to absorb and trap tons and tons of contaminant molecules within billions of odor-absorbing pores.
BBQ charcoal briquettes are very different from our toxin-free porous activated charcoal. The harsh chemicals used for binding and making charcoal briquettes flammable clog up absorbent pores making them ineffective odor absorbers. They also tend to emit a chemical odor which can add to your problem.
Recyclable & Eco-Smart
SmellRid™ activated charcoal odor eliminator and air purifier pouches are also recyclable. Once a pouch has finally expended its odor-removing potential, simply cut it open and sprinkle the moso bamboo activated charcoal in your garden, where it will act as a nutrient and an aid in retaining soil moisture.
Eco-smart, chemical and toxin free, reusable and recyclable, SmellRid™ Reusable Activated Charcoal Smell Eliminator Pouches are superior to fragrance air sprays, chemical deodorizers, and home remedies in every way. Plus they are the perfect solution for individuals suffering from allergies or Multiple Chemical Sensitivity (MCS).
How to Use SmellRid™ Activated Charcoal Pouches for Odor Removal
SmellRid™ Reusable Activated Charcoal Smell Eliminator Pouches are highly effective and long lasting, safe and easy to use, reusable and recyclable. Perfect for the smells invading your home, each pouch can eliminate strong odors in a 150 sq. ft. area.
SmellRid™ activated charcoal pouches go to work as soon as they detect malodors. Unlike sprays that simply mask odors with strong fragrances, SmellRid™ pouches work continually to eliminate bad odors and purify the air in your home.
Easy to Use!
SmellRid™ activated charcoal bags for odor are a snap to use. Simply hang or place them near the odor or in the problem area and you're done! For faster results, just place them above return air vents or hang them on a window fan to take advantage of the air circulation.
For best results, use one SmellRid™ activated charcoal pouch for up to every 150 sq. ft. treated. Extra pouches may be used in areas with severe odor problems. Ceiling fans can improve air circulation and enhance charcoal odor removal performance.
SmellRid™ pouches are discreet and need no power to perform. Plus, they are portable and it only takes a moment to move your pouches to another location.
Easy to Reactivate and Reuse
One tremendous benefit of the SmellRid™ pouches is their ability to be reactivated, making them a fully reusable deodorizer that saves you money while providing you a long-lasting moso charcoal odor removal solution.
To reactivate SmellRid™ pouches, simply place them in direct sunlight for one day. Slip a piece of aluminium foil under each pouch and turn during the day for extra effectiveness. We recommend reactivating in-use pouches each month or if a noticeable increase in odor is detected. When treating severe odors or to speed up odor elimination, you may reactivate pouches weekly or more often until the odor subsides.
Rapid, Long-lasting Performance
SmellRid™ activated charcoal air purifier pouches can provide years of effective odor elimination with regular direct sun reactivation, depending on usage and conditions. To substantially extend the shelf life of pouches not in use, store them in airtight zip-top bags and simply reactivate when they are needed.
Easy to Recycle
When the effectiveness of a SmellRid™ activated charcoal bag for odor is finally expended, simply open it and sprinkle the all-natural activated charcoal bamboo in your garden where it will help retain soil moisture and add organic nutrients.
NOTE: If a SmellRid™ pouch has been used to absorb any hazardous chemicals, it must be disposed of in accordance with all local, state, and federal regulations.
Gets Rid of Every Type of Odor!
SmellRid™ pouches absorb and eliminate a wide range of stinky organic, inorganic, and microbial odors plus chemicals created by waste, decomposition, household chemicals, indoor air pollutants, sweat, excessive moisture, mold, bacteria, and other odor-causing sources.
Whatever odor challenge you face, SmellRid™ charcoal air purifiers can disintegrate.
Works in all Types of Smelly Spaces
SmellRid™ can be used in any home area for getting rid of odors at the source. Each pouch is engineered for deodorizing spaces up to 150 square feet.
Some typical SmellRid™ applications include:
Bedroom, dorm room, closet, cabinet
Bathroom, laundry room, clothes hamper
Refrigerator, freezer, cooler
Pantry, storage area, microwave
Pet area, litter box, mud room
Gym bag, sports gear, locker
Car, boat, RV, camper, travel trailer
SmellRid™ activated charcoal bags for odor can also be used as cost-effective charcoal replacement filters in air purifier units and aquariums.
For larger areas or severe odors, use the SmellRid™ XX Large size, which covers up to 300 sq. ft.
Eliminates Odors the Natural Way!
SmellRid™ Reusable Activated Charcoal Smell Eliminator Pouches use a single, all-natural safe ingredient: 100% activated charcoal made from sustainable moso bamboo. A proprietary hi-heat (>8000 C), kiln-dry process is used to oxidize or activate the moso bamboo to an amazingly porous type of charcoal for odors. It has over 7,500 sq. ft. of surface area per ounce which is bigger than a football field or three 2,500 sq. ft. houses! Activated charcoal is a proven air purifier, with exceptional natural adsorption properties that pull odor-causing chemicals from the air like a strong magnet and trap them within billions of intermolecular pores.
The Bottom Line
SmellRid™ moso bamboo activated charcoal deodorizer and air purifier pouches are the perfect solution for eliminating all malodors that invade your home:
Simplicity of Use
Tremendously Effective
Reusable & Recyclable
Chemical & fragrance free
Non-toxic - Safe for people & pets
Verified Customer Reviews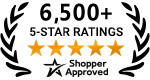 Carbon Smell Remover Products Related To The One You Are Viewing
* Required Fields
Ask Dr. No Odor a Question
Enter Your Name:

*

Enter Your E-mail:

*

Enter Your Question:

*

Enter Text

*
Past Question and Answers
Received:
Letitia:I live in a ground floor flat which has rubbish chute above and an attached rubbish room on the outside. The rubbish smell permeates through the flat and leaves an underlying smell on all my freshly laundered clothes/items. What would you suggest using to combat this problem? Thank you.
Answer: I would recommend using SmellRid™ Reusable Activated Carbon Odour Removers: X Large in each room with the rubbish smell to neutralize it as it enters your flat. Getting rid of this odour will help keep your clothes smelling fresher but you can also place these pouches inside your wardrobe and draws for extra protection. In addition, I would suggest recommending to the person in charge of the rubbish, to sprinkle SMELLEZE Eco Garbage Deodorizer Granules in the bin. This will help stop the odours at its source and further help you.
Received:
ADRIENNE: My daughter lives in Aged Care - she suffers from Multiple Chemical Sensitivity which is currently rapidly escalating due to the cleaning products used to mask urine, feces and personal perfumes etc. worn by the nursing staff. Do you have any product that would help her?
ANSWER: I would consider using SMELLRID Reusable Activated Carbon Smell Remover Pouches which are designed to absorb and eliminate odors without using any chemicals or fragrances. It's a 100% natural product that is made from activated carbon which is derived from bamboo.
Received:
CHRISTINE: I was diagnosed with MCS (multiple chemical sensitivity). I am looking for no odor sanitizing wipes for my work place. I work as a 911 dispatcher and I am constantly getting headaches from the wipes being used to clean the consoles. Is there a sanitizer wipe with absolutely no odor but will satisfy others that I work with? Any assistance appreciated!!
ANSWER: Sorry, we don't carry wipes like you described above. However, we do specialize in chemical-free products that remove odor as well as hazardous chemicals. Many people with MCS use our SMELLRID carbon air purifiers to improve indoor air quality in their homes and workplaces thereby preventing problems arising from chemical exposure.