Reusable Odor Eliminators That Work!
No Cover-Ups • All Natural • Fragrance, Chemical & Toxin Free • Eco-Smart
Smelleze™ Reusable RV & Camper Smell Deodorizer Pouch
Product Reviews
|
2 Answered Questions
Set in stinky RV or camper to get smell out
Rids odors without masking with fragrances
Also eliminates pollutants like formaldehyde
Reusable for years to save you money
Simply place in sun to refresh & use again
Doesn't require any power & is portable
Eco-smart, safe, non-toxic, natural, odorless
Order Risk Free
When you purchase the Smelleze™ Reusable RV, Camper & Trailer Deodorizer Pouch, you do so at absolutely no risk. It comes with a 100% satisfaction guaranteed warranty. If it fails to perform according to its specifications or is defective, we will replace it immediately.
Order Risk Free
Code
Product Name
Price
Quantity
22900
Smelleze™ Reusable RV, Camper & Trailer Deodorizer Pouch: Large
Treats 1 Vehicle (Size: 4.5" x 7")
$12.99
All Product Reviews for
Smelleze™ Reusable RV & Camper Smell Deodorizer Pouch
Overall Product Rating:
Rated
4.8

out of 5 stars |

6

Reviews
| | | |
| --- | --- | --- |
| 5 star: | | 5 |
| 4 star: | | 1 |
| 3 star: | | 0 |
| 2 star: | | 0 |
| 1 star: | | 0 |
Verified Buyer
Mothball Odor is Completely Gone!
By
LESA S
( Salem) [11.1.2018]
I had a RV mothball odor. I tried activated charcoal, left windows open, but nothing worked. My friend who also has a RV recommended Smelleze™ Reusable Mothball Smell Deodorizer Pouch. It's the best product for confined spaces with strong mothball smells.
Verified Buyer
Helped Me Eliminate An Odor I Couldnt Find!- Definately Would Recommend
By
KEITH M
( Waco) [10.15.2018]
I have an ice cream truck. I sell ice cream, candy, soda, hot sausages and pickled eggs. For the last month there was a smell in the rear of the truck which I could not locate the source of. I had tried baking soda and other odor eater products but the stink was still there. I needed something to permanently get rid of the odor without me locating the source. Smelleze deodorizer pouches for RVs and vehicles were perfect for this purpose because they worked by absorbing odor particles so you need not spray on the source or something like that. Would definitely recommend this product!
Verified Buyer
Smelleze Pouch Worked Better Than Anything Else-Impressive
By
ROSS K
(Birmingham) [10.5.2018]
I own a 5th wheel and in the past couple of years there is a pungent stale odor that is only in the rear of the RV specifically the living area. The furniture seems to have this odor. Have tried everything to eliminate source of odor but no luck. Started using the Smelleze reusable deodorizer meant for RVs and trailers, have windows open and fans running. The pouch seems to be working better than any products that I have used so far, would recommend for someone with similar problem.
Verified Buyer
RV-ing Odor-Free Again!
By
Roger
(Mobile) [7.17.2016]
We have two RV's. One is a fifth wheel with three slides 35'. It had moisture and mildew smell The second one is an 8' truck camper with a slide and it reeked of mildew. Upon the recommendation of the RV Center, we placed 3 Smelleze® Reusable RV Deodorizer Pouches in each of them. Within a week, the mildew smell was completely gone and the moisture level reduced. This is a great portable moisture and odor remover that does not need power and is ideally suited for treating RV's when you are on the move!
Verified Buyer
Thanks for the fast turnaround.
By
John Oglethrope
[8.26.2015]
I got my order this morning, only 24 hours after placing it by phone. Thanks for the fast turnaround.
Verified Buyer
Smelleze® Got Rid of RV Chemical Fumes & Odors
By
Fraser B.
(Santa Fe) [8.8.2015]
I hated the chemical smell of the recreational vehicle we got but even worse my wife began choking on the fumes after a few days of getting it. I did not know RV odors could be that bad. I was worried that my wife's state would worsen and the last thing I wanted was to give it up so I had to find a solution fast. I could not understand what to do until a chemist friend explained that formaldehyde emissions can be a major issue in recreational vehicles, campers and mobile homes because it's so prevalent in the building materials used. He suggested that I get the Smelleze® RV & Camper Odor Removing Deodorizer Pouch to eliminate the problem. I immediately bought them and placed them around the RV. In a week most the smell was gone and I could not notice anything at all after a month. I am so glad that Smelleze helped me keep my RV while also protecting my wife from being affected by the nasty formaldehyde fumes.
Volume Discount (Buy 6 Get 10% / Buy 12 Get 15%)
More Info
Summary
Description
Directions
Eco Benefits
Videos
Q & A
Product Reviews
Are Toxic Odors Stopping you from Enjoying your RV, Camper or Mobile Home?
One of the problems frequently experienced by RV, camper and mobile home owners, especially if they are newer, is the presence of toxic formaldehyde odors. Formaldehyde, a colorless, pungent smelling gas is released from commonly used products such as carpet, particle board, insulation, plywood, laminates, adhesives, fiberboard, paints and plastic at room temperature.
Medical problems associated with formaldehyde exposure include watery eyes, burning sensations in eyes and throat, nausea and difficulty in breathing. High concentrations may trigger asthma attacks. Some people can develop chemical sensitivity after exposure to formaldehyde. Formaldehyde is also a known to cause cancer.
In addition, RV, camper and mobile homes can also experience common odor problems from volatile organic compounds (VOCs), septic tanks, bathrooms, drains, pets, food, garbage, gasoline, chemicals, smoke, spills, mold, and mildew.
The Smelleze™ Reusable RV, Camper & Trailer Deodorizer Pouch was specially developed to eliminate dangerous formaldehyde and other common odors on contact without masking them with fragrances. Smelleze™ will truly cleanse the air of noxious odors, complement existing ventilation systems and create a safer environment.
For a breath of fresh air, simply place one or more reusable Smelleze™ pouches near the odor or place on return air ducts and smell the difference. To rejuvenate periodically, simply heat in a microwave for 2-4 minutes or place outdoors in direct sunlight for a day and reuse. Replace when rejuvenation does not help. Smelleze™ can work for years so it is very cost effective.
Smelleze™ is non-toxic, safe, reusable recyclable, natural, odorless, non-flammable and non-caustic. Smelleze™ is an ideal environmentally friendly solution for eliminating dangerous formaldehyde and common house hold odors without adding pollutants to the air you breathe. It does not contain VOCs, harmful or ozone depleting chemicals and is especially beneficial for those suffering from allergies and chemical sensitivity. No fossil fuels are used in the production of Smelleze™ odor control media.
RV, Camper, and Trailer Odor Problems
Often times RV's, campers, and trailers could be invaded by offensive and noxious odors from pets, chemicals, perfumes, bathrooms, diapers, mold, cooking, drains, smoke, garbage, new carpet, paint and many other sources. Unfortunately, most ventilation systems only recirculate room air and remove large particulate matter such as dirt, dust, and lint. Noxious odors are left free to recirculate in the air you breathe. Over time, they could increase in concentration and result in serious indoor air pollution problems.
According to the EPA, "indoor pollution can be as much as 100 greater than outdoors." Since most people spend close to 90% of their time indoors, indoor air pollution poses a serious health risk. Medical problems that have been associated with poor indoor air quality include dizziness, headaches, eye nose or throat irritation, dry or itchy skin, nausea, shortness of breath, difficulty in concentrating, fatigue, sensitivity to odors, allergies, depression, and chronic illnesses.
The Solution
The Smelleze™ Reusable RV, Camper & Trailer Deodorizer Pouch was specially developed to adsorb, neutralize, and encapsulate many unpleasant odors found in RV's campers, and trailers. It will eliminate odoriferous gases like acetic acid, formaldehyde, ozone, ammonia, sulfur dioxide, nitrogen dioxide, freon, hydrogen sulfide, VOC's, and many, many more. Smelleze™ will truly cleanse the air of noxious odors and complement existing ventilation systems. This will result in a clean, fresh smelling environment that will be appreciated by the whole family.
It's No Cover-up
The Smelleze™ RV/Camper/Trailer Deodorizer Pouch is a natural deodorizer that can be used to eliminate noxious and unpleasant odors instead of merely masking them with fragrances. Smelleze™ is negatively charged whereas odoriferous gases ride on positively charged particles. As a result, Smelleze™ draws in odors from RV's campers, and trailers like a strong magnet. Thereafter, it traps, neutralizes, and encapsulates the odors without smelly cover-ups. The molecular structure of Smelleze™ is made up of a lattice structure arranged to form a honeycomb framework of billions of interconnecting channels. This gives Smelleze™ an enormous surface area that is larger than several football fields. The latter enables Smelleze™ to adsorb phenomenal amounts of common domestic odors and work for months.
Environmentally Friendly
The Smelleze™ RV/Camper/Trailer Deodorizer Pouch is non-toxic, safe, non-hazardous, natural, non-scented, recyclable, and non-caustic. It is an ideal environmentally friendly solution for eliminating RV, camper, and trailer odors without adding pollutants to the air you breathe and improving indoor air quality. Smelleze™ does not contain chemical additives and is especially beneficial for those suffering from chemical sensitivity.
Applications
Smelleze™ can be effectively used in all RV's, campers, and trailers to eliminate tough odors generated from the following:
Bathrooms
Chemicals
Closets
Clothes Hampers
Diaper Pails
Freezers
Garbage Containers
Kitchens
Litter Boxes
Pets
Refrigerators
Sinks
Drains
Smoking
Stoves
Storage Areas
Vegetable Bins
Other Areas With Odors
Directions
For a breath of fresh air, simply remove the plastic cover, place Smelleze™ pouches in the area to be treated, and smell the difference. Use one or more recommended size pouches per area treated. This product will function most efficiently in an enclosed area with good air circulation. To obtain the best results, remove the odor sources (e.g. spills) and clean the affected area prior to treating with Smelleze™. For extra effectiveness, use this product in conjunction with Smelleze™ General Purpose Deodorizer Granules and Powder.
Verified Customer Reviews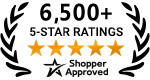 Products Related To The One You Are Viewing
* Required Fields
Ask Dr. No Odor a Question
Enter Your Name:

*

Enter Your E-mail:

*

Enter Your Question:

*

Enter Text

*
Past Question and Answers
Received:
JOHN: What is the guarantee offered with this product? And, what size would I buy for using in a recreational vehicle? Thanks for your response
ANSWER: We will refund you if you are not satisfied. I would suggest using 2-3 SMELLEZE Reusable RV- Camper Deodorizer Pouches – Large.
Received:
JEANNIE: Would this product work in our RV? After we had water damage fixed, the smell of mold and mildew odor still remains. It permeates everything. It is a 26 foot travel trailer. Thanks for your help!
ANSWER: Yes, this product will work well to remove musty smell from water damage in a RV. I would recommend using 3-4 Smelleze pouches and spreading them out. As an added benefit, it will also control moisture and prevent mold.